From pro­duc­tion site to fac­to­ry gate
How does a sub­stra­te actual­ly get from the pro­duc­tion site to the hor­ti­cul­tu­ral com­pa­ny and from the­re to the con­su­mer? What mile­stones do the raw peat mate­ri­als cross in the cour­se of this jour­ney? Two arti­cles descri­be the path of our raw mate­ri­als and our pro­ducts from the place of ori­gin to their final desti­na­ti­ons. The first part pres­ents the rou­te from the pro­duc­tion sites to the fac­to­ry gates.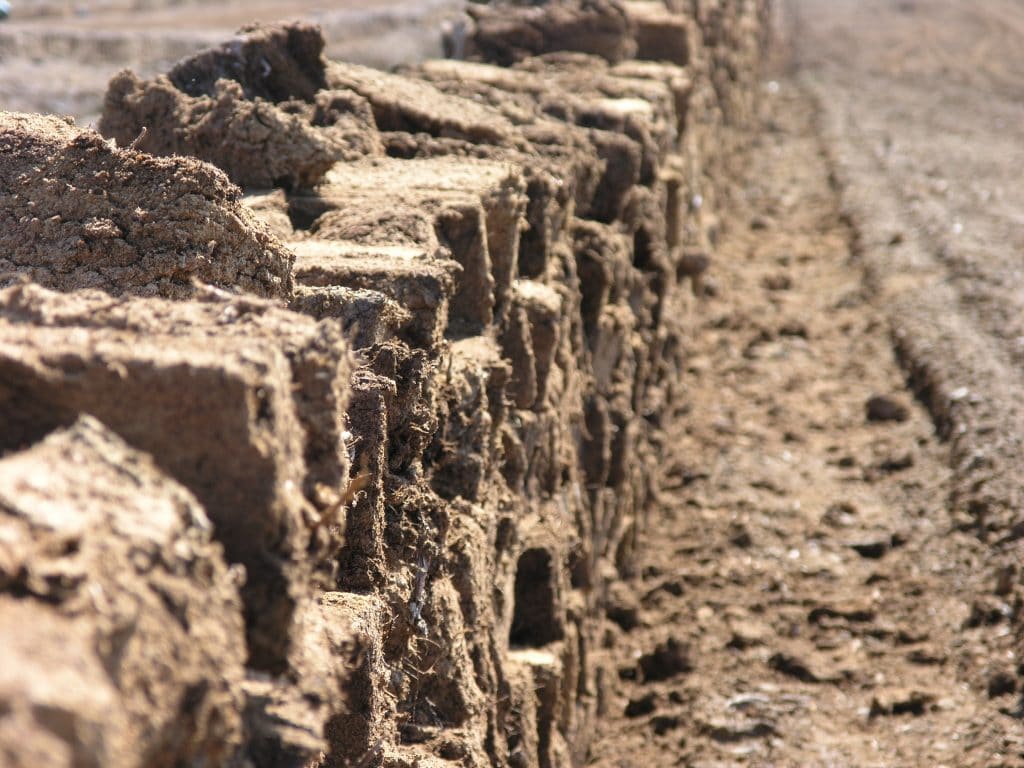 Extrac­tion: Klasmann-Deilmann extracts peat from its own pro­duc­tion sites in Ger­ma­ny, Lit­hua­nia, Lat­via and Ire­land. Black peat, one of the most important raw mate­ri­als for the pro­duc­tion of blo­cking substrates, is extrac­ted in late autumn and spread out while still wet in a rough­ly twen­ty cen­ti­met­re thick lay­er whe­re it free­zes all the way through in win­ter and is then har­ve­s­ted the fol­lowing sum­mer. Klasmann-Deilmann extracts white peat as sod or mil­led peat and lea­ves it to dry over the summer.
Trans­port to the pro­duc­tion plants: Fro­zen black peat and mil­led peat are piled into stacks and stored at the extrac­tion sites and trans­por­ted from the­re to the bog rail­way line, for instance with the "bog shut­tle", a gigan­tic trans­port machi­ne that is uni­que to Klasmann-Deilmann. Our bog rail­way sys­tems are desi­gned as nar­row-gau­ge rail­ways to cope with the dif­fi­cult con­di­ti­ons at the extrac­tion sites. They are used to car­ry the peat to the pro­duc­tion facilities.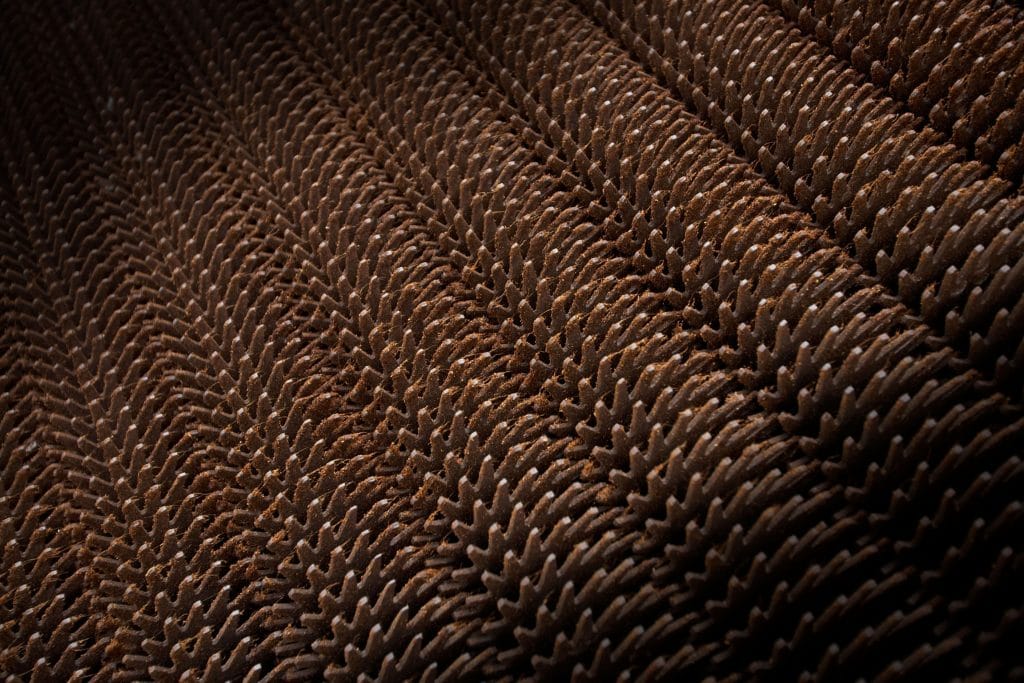 Pro­ces­sing at the pro­duc­tion faci­li­ties: At the pro­duc­tion faci­li­ties, the peat and other raw mate­ri­als, fer­ti­li­sers and addi­ti­ves are stored sepa­r­ate­ly in cove­r­ed are­as to ensu­re that the­re is no mixing or con­ta­mi­na­ti­on with other sub­s­tan­ces. This is par­ti­cu­lar­ly important for the pro­duc­tion of orga­nic substrates, which we the­re­fo­re pro­du­ce only at two loca­ti­ons which are spe­cial­ly cer­ti­fied for that pur­po­se. All our fac­to­ries use sta­te-of-the-art methods for con­di­tio­ning and mixing the sub­stra­te com­pon­ents. Star screens are then used to screen the raw peat mate­ri­als to the requi­red struc­tu­re. If the sub­stra­te struc­tu­re has coar­se fibres, spe­cial coar­se sepa­ra­tors are used to make sure that the finis­hed sub­stra­te does not con­tain any wood or other coar­se components.
Mixing and dosing sys­tems: Each pro­duct is made up accord­ing to a spe­ci­fic reci­pe which has its own reci­pe num­ber. We can, of cour­se, pro­du­ce spe­cial mix­tures to suit the customer's indi­vi­du­al requi­re­ments. The details of each reci­pe are stored in our com­pu­ter sys­tem and once the reci­pe num­ber has been ent­e­red, com­pu­ter-con­trol­led mixing plants pro­du­ce the requi­red sub­stra­te with maxi­mum relia­bi­li­ty, accu­ra­cy and homo­gen­ei­ty. A repre­sen­ta­ti­ve refe­rence sam­ple is taken auto­ma­ti­cal­ly during the pro­duc­tion of each sub­stra­te batch.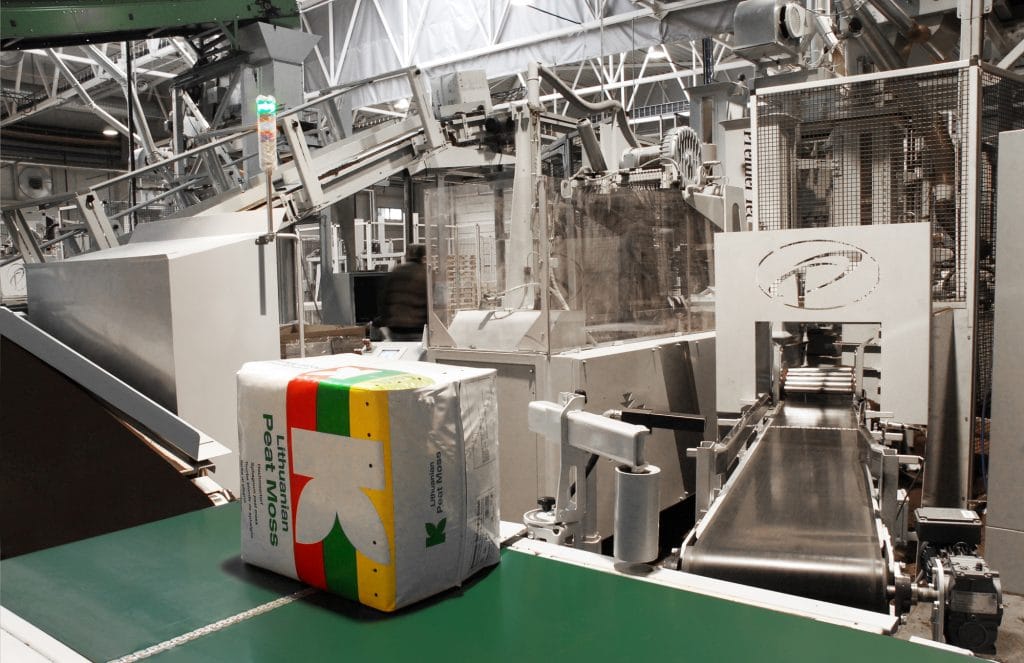 Packing and loading: The finis­hed substrates are eit­her loa­ded direct­ly onto trucks as loo­se goods or fil­led into dif­fe­rent pack­a­ging units. Each bag, bale or big bale recei­ves a pro­duc­tion code.
Docu­men­ta­ti­on: The mixing plant deli­vers a com­pre­hen­si­ve pro­duc­tion record for each batch, sta­ting the quan­ti­ties of the indi­vi­du­al sub­stra­te com­pon­ents that were used, the weight by volu­me and the pro­du­ced quan­ti­ty. The refe­rence sam­ple from the pro­duc­tion pro­cess is taken to our in-house labo­ra­to­ry whe­re it is visual­ly inspec­ted, ana­ly­sed and then stored in a cool place for six months.
Here you can read the second part of our value chain.