Natural top dressing for pots and containers
Since its market launch in 2014, "container mulch" has become an indispensable resource for numerous nurseries. Containermulch is an environmentally friendly top dressing to prevent the growth of algae and weeds. It is made of softwood from sustainably managed forests (PEFC-certified). The wood has been thermally treated to avoid phytosanitary risks.
Containermulch is fast drying, permeable to water and breaks up water drops, so the top layer does not become air-tight. This makes it more difficult for algae, mosses and weeds to grow. By using Containermulch, the substrate moisture remains more homogeneous and the plants also look visually appealing for marketing.
Container mulch can be processed mechanically with all automatic spreaders and is also very suitable for mulching planting beds. Containermulch is available both in 70-litre-bags and loose bulk.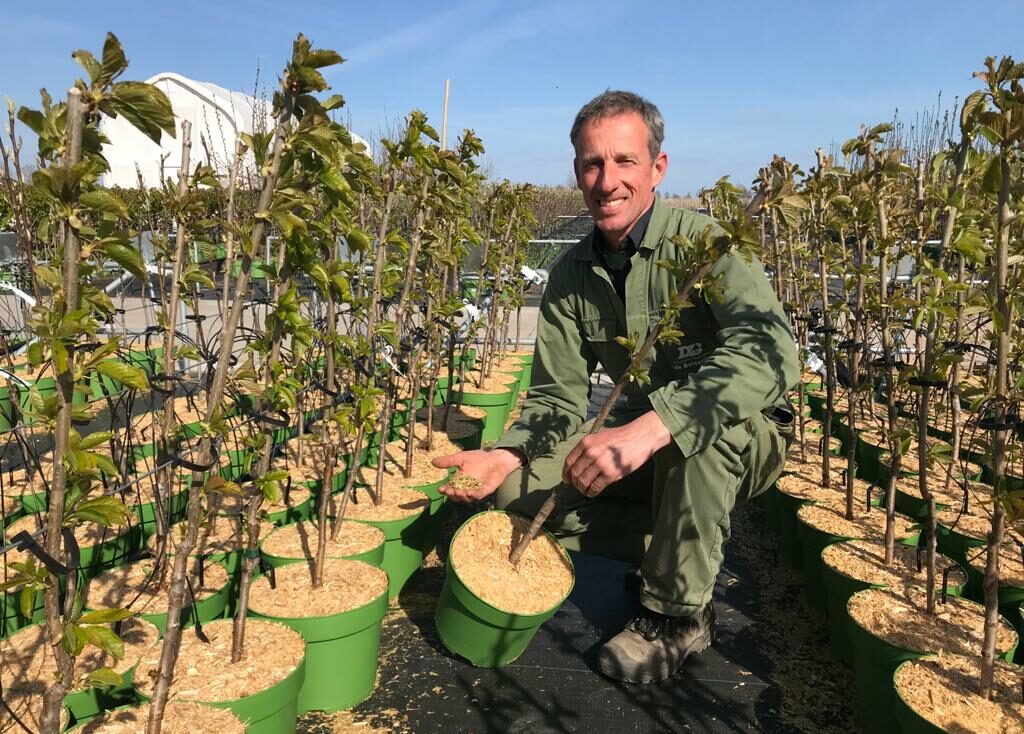 Excellent moss and weed prevention
Optimum coverage (adhesive properties)
Keeps substrate moist
Very low waste caused by wind or during transport
Natural appearance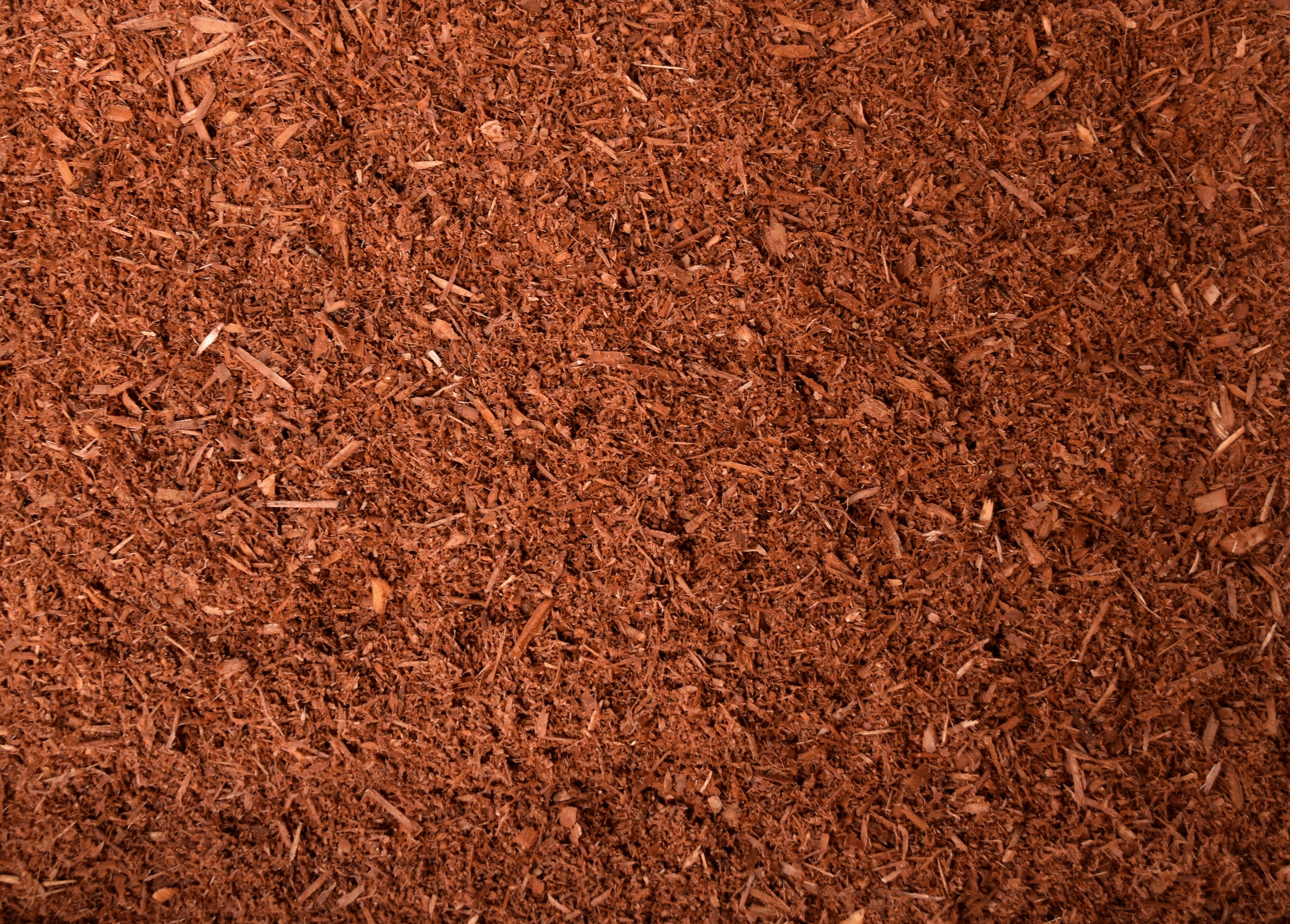 Made of fresh, bark-free softwood (2 – 10 mm)
Safe for crops; intensive thermal treatment during manufacturing process
From sustainably managed forests (PEFC)
Contains natural mineral pigments that are plant and environmentally safe
Manufacturing process is certified to RHP and ISO 14001 standards
Permeable to water, fast drying
Available in bulk, big bales or 70-litre bags
How to use Containermulch optimally
Make sure the pots are covered with a layer of at least 1.5 cm of Containermulch, depending on pot size. Careful execution of this process by skilled personnel helps to ensure excellent weed prevention
After application, the plants must be watered thoroughly to ensure adequate bonding of the mulching layer and ensure that it remains in place despite wind or even if the pot falls over.
The use of Containermulch reduces evaporation from the substrate. This means that the watering frequency and the amount of water given must be adjusted to prevent overwatering. Especially in heavy and dense substrates, watering frequency must be reduced to ensure sufficient drainage and ventilation of the substrate.
For optimum weed prevention the Containermulch must be allowed to dry out after each watering. This will ensure a stable and dry top layer, reducing the germination of weeds. Good ventilation is therefore specifically recommended for achieving the best results, especially in greenhouses and polytunnels.
As Containermulch reduces the amount of substrate in the pot by a layer of 1.5 – 2.5 cm, fertilisation of the substrate has to be reduced accordingly. The amount of base fertiliser and/or controlled-release fertiliser in the substrate must be raised in order to maintain a similar level of nutrition per pot.
Contact us in just two steps