World Horti Center opens its doors
Klasmann-Deilmann joins in the ceremonials
The inauguration of the World Horti Center in Naaldwijk, the Netherlands, was attended by Máxima, the country's Queen, and its Minister for Agriculture, Nature and Food Quality, Carola Schouten. Klasmann-Deilmann was also represented and took part in the multidisciplinary programme.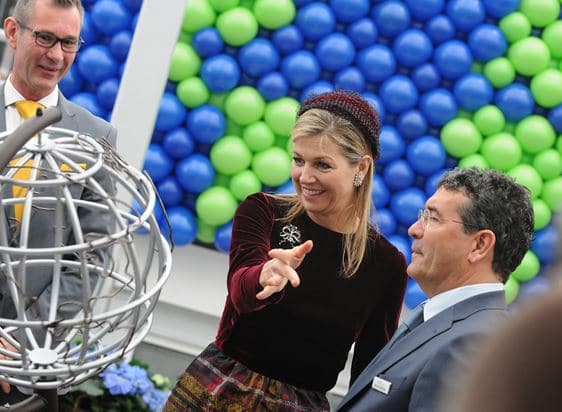 Some 500 invited guests, including the Managing Director of our Dutch subsidiary Klasmann-Deilmann Benelux, Ted Vollebregt, entered the World Horti Center early in the morning to be present for the inauguration ceremony. Minister Schouten highlighted the importance of the country's horticulture sector on the global stage: "The expectations are high but I'm sure that we can meet them with all the partners from the worlds of industry, teaching and research that are collaborating in this building."
Following the ceremonials, Queen Máxima toured the World Horti Center, including its research and development greenhouse and mechatronics lab. Peet van Adrichem was the Queen's guide: he is the founder and prime mover behind the World Horti Center and owner of 'Demokwekerij', a demonstration greenhouse set up as a permanent exhibition formerly sited where the World Horti Center stands today. "I'm surprised at her interest in horticulture, and especially at her excellent grasp of underlying basics such as the interplay of light and carbon dioxide in photosynthesis," Adrichem remarked.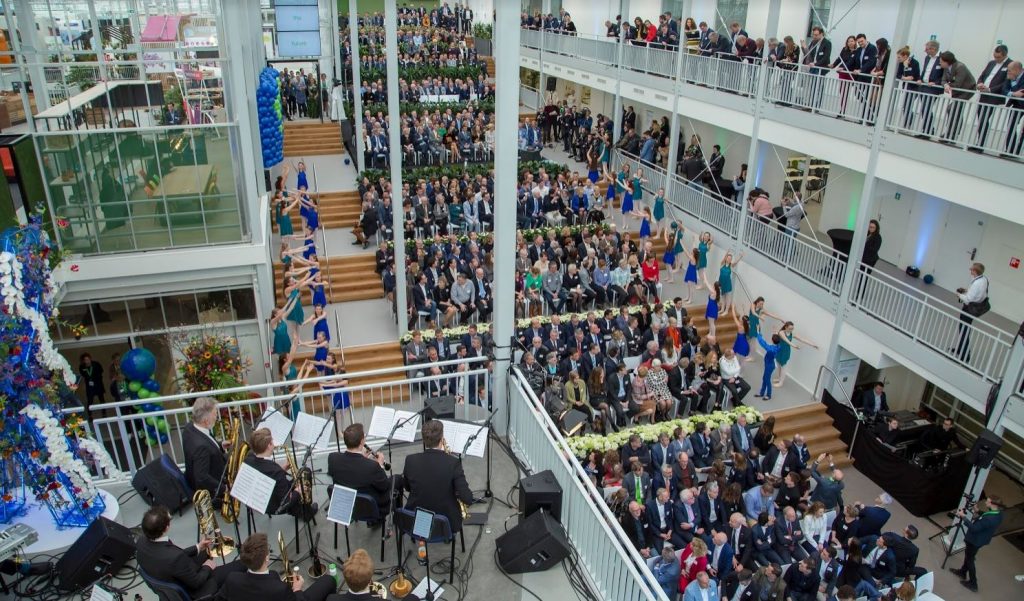 In the afternoon, all the participating partners were able to invite their customers, so that a broad-based horticultural community was gathered at the World Horti Center. At Innovation Square, Fons van Nierop of Klasmann-Deilmann Benelux's sales division presented the Growcoon. The subsidiary's Head of Sales Daphne Bronkhorst and Innovation Manager Sjors Beijer were both at Klasmann-Deilmann's stand to share their knowledge with the many visitors. Impressed by the presentations, guided tours and discussions she experienced at the World Horti Center, Stefanie Grade (Head of Research & Development at Klasmann-Deilmann GmbH) enthused: "It's terrific to see so many companies from the horticultural sector brought together like this under one roof, in a facility that offers great scope for research and development as well as courses for students. There's nothing else like this."
As well as tours and the Innovation Square, other visitor attractions included talks, podium discussions and a wide range of workshops on topics such as nutrition, floristry, circular economy, international entrepreneurship and the future of business. And students had the opportunity to present their projects in an informal setting and make contact with potential future employers.
At the end of the day, Vollebregt, who helms our Netherlands subsidiary, gave his verdict: "This event brought the horticultural sector into the spotlight. The main focus today was on the industry's future and on innovation. And the tools to help us move forward in these areas are right here."