Klasmann-Deilmann takes over international distribution of Growcoon
Scope of agreement with Maan Biobased Products broadened  |  Demand growing worldwide |  Many benefits for growers  |  Flier Systems to develop new dispenser
The Klasmann-Deilmann Group has placed the distribution of the Growcoon propagation system on a fairly long-term basis. The agreement with Netherlands-based manufacturer Maan BioBased Products is initially for a three-year period, with an option for extending the contract. "We're proud that an innovative business like Maan has entrusted our company with the selling of a forward-looking product like the Growcoon," said Norbert Siebels, Klasmann-Deilmann's Managing Director. Under this new arrangement, Klasmann-Deilmann has been exclusively mandated with the worldwide distribution of the propagation system; existing customers in the Benelux countries will continue to be supported by Maan.
Klasmann-Deilmann had embarked on the pilot phase of its Growcoon distribution in the autumn of 2016, the aim being to gain experience of this propagation system in conjunction with horticultural businesses and to sound out the marketing potential. "Feedback from all parts of the world is extremely positive," added Siebels, "and demand is growing."

In view of this trend, further standard sizes and special sizes have been added to the range, as has the variety of trays for use with these sizes. The flexibility in terms of production means that the right size of Growcoon can be provided for virtually any tray system.
The Growcoon can be used in all established propagation systems and different trays. The product is placed in trays manually or automatically using a dispenser upstream from the tray-filling machine. Dutch company Flier Systems – a leading supplier of automation solutions in commercial horticulture – has now been commissioned to develop a new dispenser specially designed for the Growcoon.
The Growcoon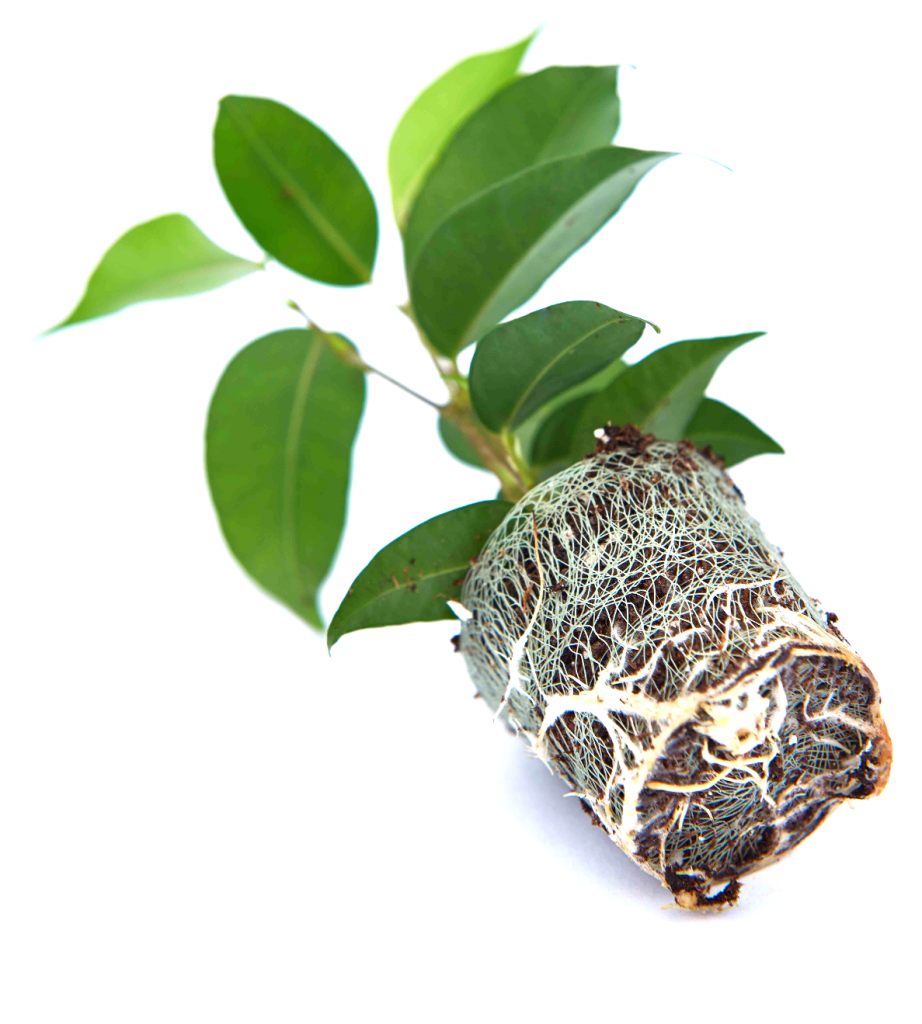 Growcoon is a biodegradable mesh with an elastic and open structure. When used in propagtion systems, the mesh holds the propagation substrate together and, in this combination, helps a stable root plug to form. Therefore, a high-quality propagation medium in conjunction with Growcoon provides ideal growing conditions for young plants. The use of Growcoon has, for example, proved effective with seedlings, in the rooting of cuttings, in the growing-on of young plants from in vitro systems, and in hydroponic cultivation. The main benefits of using Growcoon for propagating young plants are shorter growing cycles, the robust health of young plants, greater root ball stability and – especially with delicate seedlings and cuttings – lower failure rates. Furthermore, savings can be achieved in the use of growing media, as there is no need for compaction.
The Growcoon is made from food-safe components and features the OK COMPOST label certifying it to the EN 13432 standard. This means, that the biodegradable mesh which the Growcoon is made of does not entail any pollution risk with respect to farmland, people or the environment, and leaves no harmful residues. Growcoon was developed, and is produced, by Netherlands-based Maan BioBased Products B.V.
More information about the Growcoon is here.