We are at the Gre­en­Tech – virtually!
The inter­na­tio­nal hor­ti­cul­tu­ral fair Gre­en­tech Ams­ter­dam will take place vir­tual­ly this year. From 20 to 22 Octo­ber, our col­leagues will ans­wer the ques­ti­ons of the inte­res­ted pro­fes­sio­nals at the Gre­en­Tech Live & Online 2020.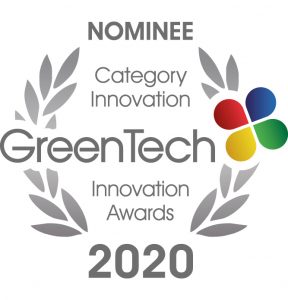 In view of the ongo­ing coro­na pan­de­mic, the hosts of Gre­en­Tech could not gua­ran­tee a safe and high-qua­li­ty event. The­re­fo­re, the fair was con­ver­ted into a vir­tu­al for­mat. Over the next three days, our col­leagues Sjors Bei­jer, Co-Anne van Waaij, Rens Lou­wers and Anja Frit­zen will be giving an inte­res­ted tra­de public insights into the world of Klasmann-Deilmann. The focus will be on topics rela­ting to Log & Sol­ve, Grow­coon and alter­na­ti­ve cul­ti­va­ti­on systems.
This year, we are also eager­ly awai­t­ing the announ­ce­ment of the Gre­en­Tech Awards 2020. Our digi­tal ser­vice plat­form Log & Sol­ve has been nomi­na­ted in the "Inno­va­ti­on" cate­go­ry. The win­ners will be infor­med on the first day of the event, Octo­ber 20.
We keep our fin­gers crossed!