Log & Sol­ve: Incre­a­se the effi­ci­en­cy of your cul­ti­va­ti­on process
Log & Sol­ve is a digi­tal tool for gro­wers to collect rele­vant cul­ti­va­ti­on data in a cen­tral web-based plat­form. The new Log & Sol­ve dash­board allows bet­ter insight in your crop to incre­a­se the effi­ci­en­cy of cultivation.
Log & Sol­ve can be shared by Klasmann-Deil­man­n's cus­to­mers and employees and enab­les the collec­tion and orga­ni­sa­ti­on of data from the nur­s­e­ry. Infor­ma­ti­on is bund­led, eva­lua­ted and gra­phi­cal­ly visua­li­sed. On this basis, unde­s­i­ra­ble deve­lo­p­ments can be iden­ti­fied and aver­ted more quickly.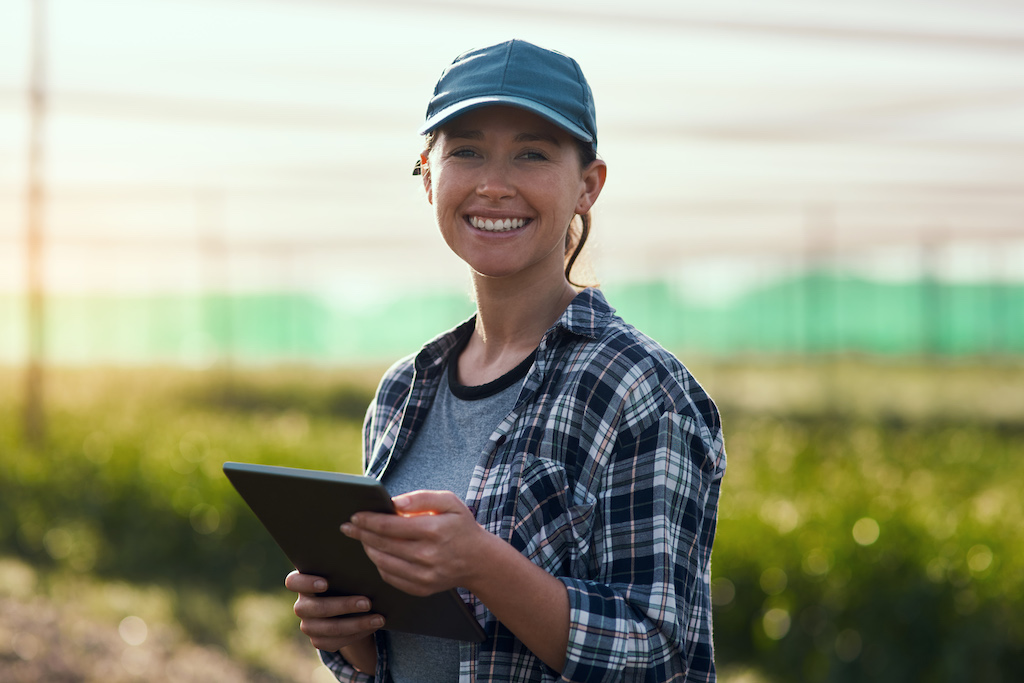 Use all advan­ta­ges of Log & Solve
Safe­guard the yield of your crops
Impro­ve pro­duc­tion effi­ci­en­cy and redu­ce crop failure
Moni­tor rele­vant cul­ti­va­ti­on para­me­ters to anti­ci­pa­te crop issues
Gain data-based con­clu­si­ons for fas­ter pro­blem solving
Share digi­tal cul­ti­va­ti­on data with advi­sors for expert support
Log data about cul­ti­va­ti­on mea­su­res, obser­va­tions from crop walks, pic­tures and more
Usable with smartphones
The basic equip­ment inclu­des ana­ly­ses of sub­stra­te and water sam­ples as well as notes on cul­ti­va­ti­on methods and plant popu­la­ti­on obser­va­tions, pho­tos and much more.
In the exten­ded ver­si­on, modern sen­sors con­ti­nuous­ly record nut­ri­ent con­tent and sub­stra­te mois­tu­re direct­ly in the plant pot and gene­ra­te auto­ma­ted sta­tus reports.
The data on humi­di­ty, tem­pe­ra­tu­re and light alrea­dy collec­ted in the green­house can also be included.
We proud­ly pre­sent: The digi­tal con­sul­ting plat­form Log & Solve
After the out­look the insight: Start your digi­tal future here.
The three screen­shots can only give you a small impres­si­on of the pos­si­bi­li­ties of Log & Sol­ve. Dis­co­ver more and get the full insight. You can regis­ter via "Click here to Log & Sol­ve" . If you do not yet have any regis­tra­ti­on details, sim­ply con­ta­ct your per­so­nal Klasmann-Deilmann sales repre­sen­ta­ti­ve or wri­te to Co-Anne van Waaij.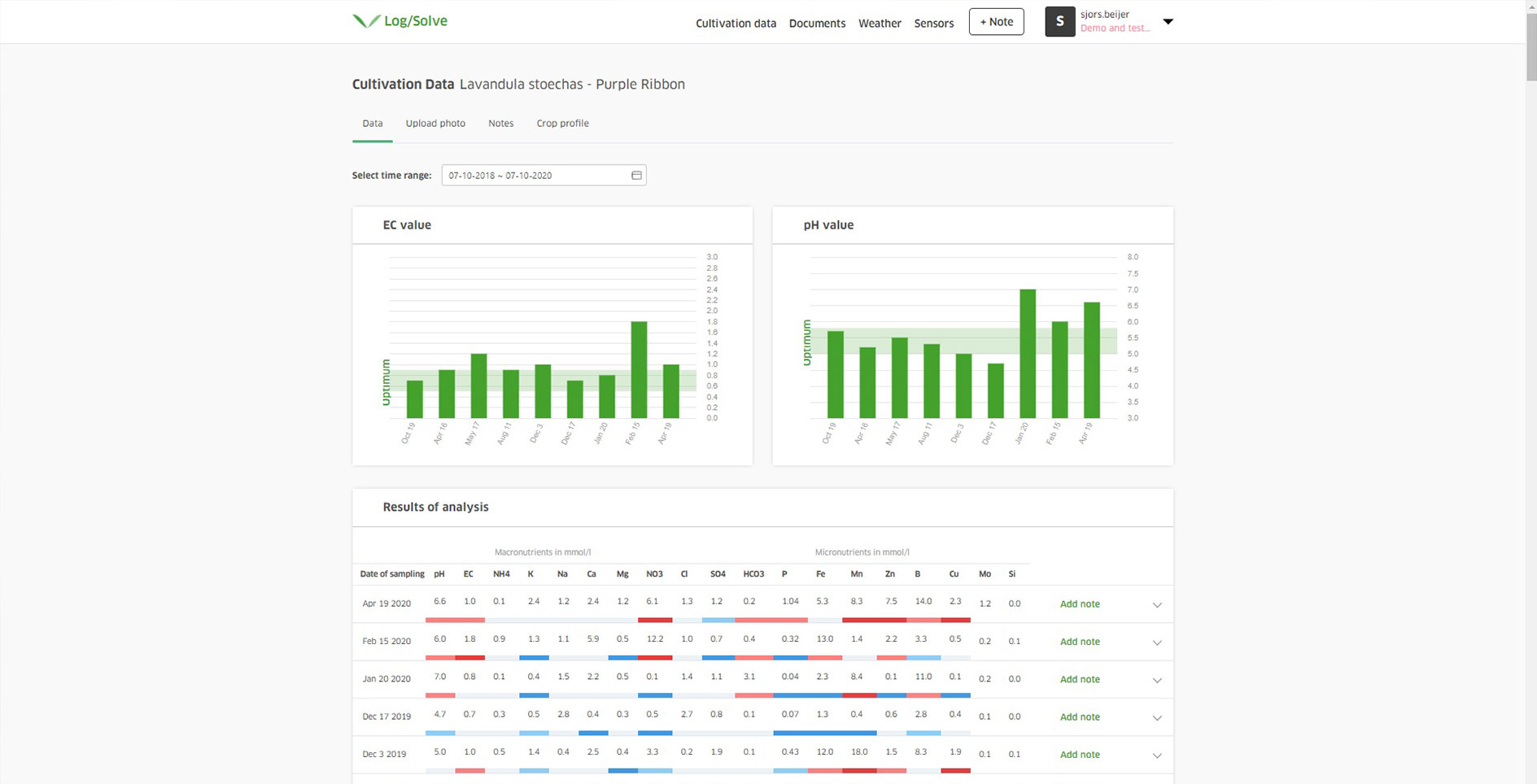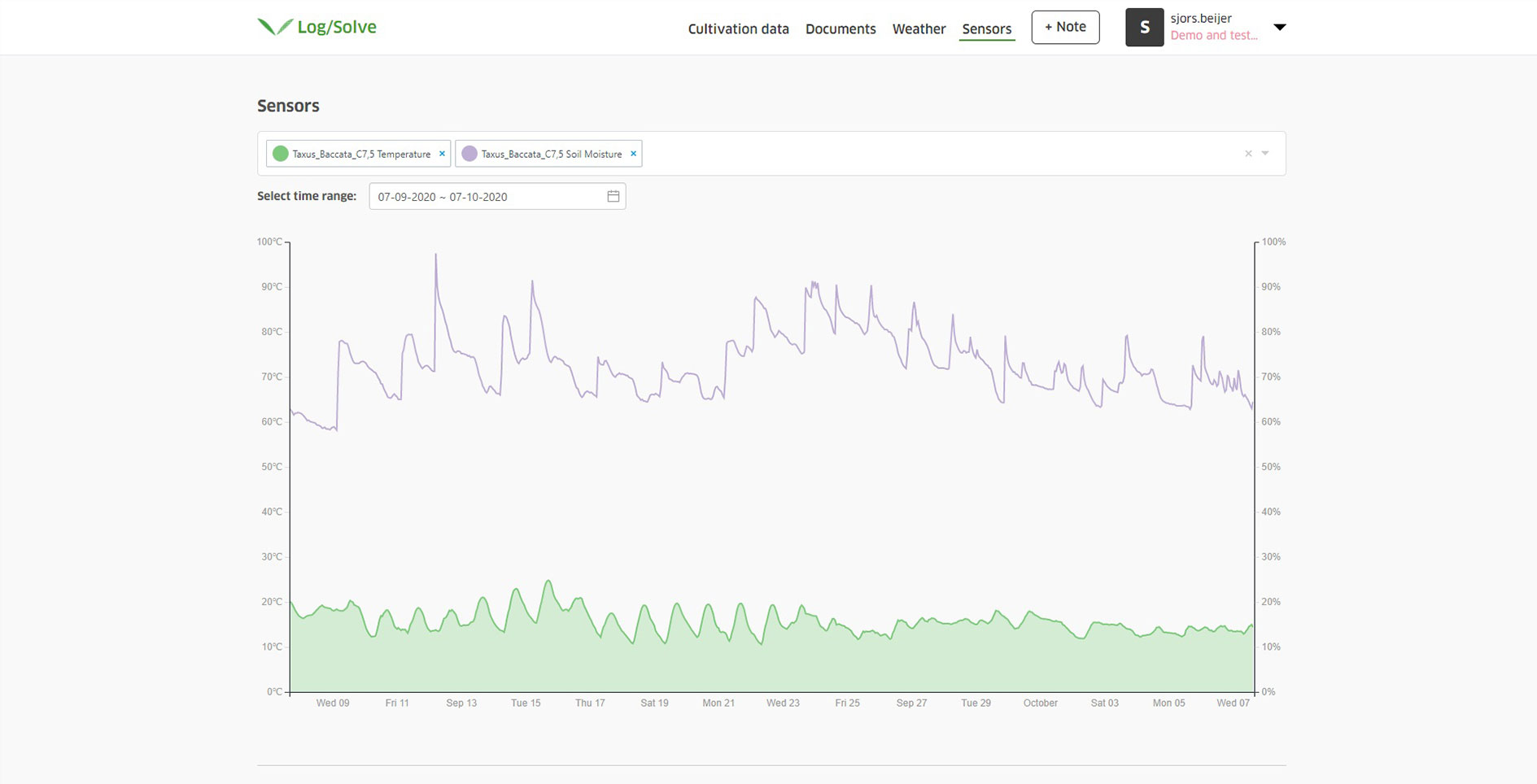 The func­tions: From auto­ma­ti­cal­ly to personally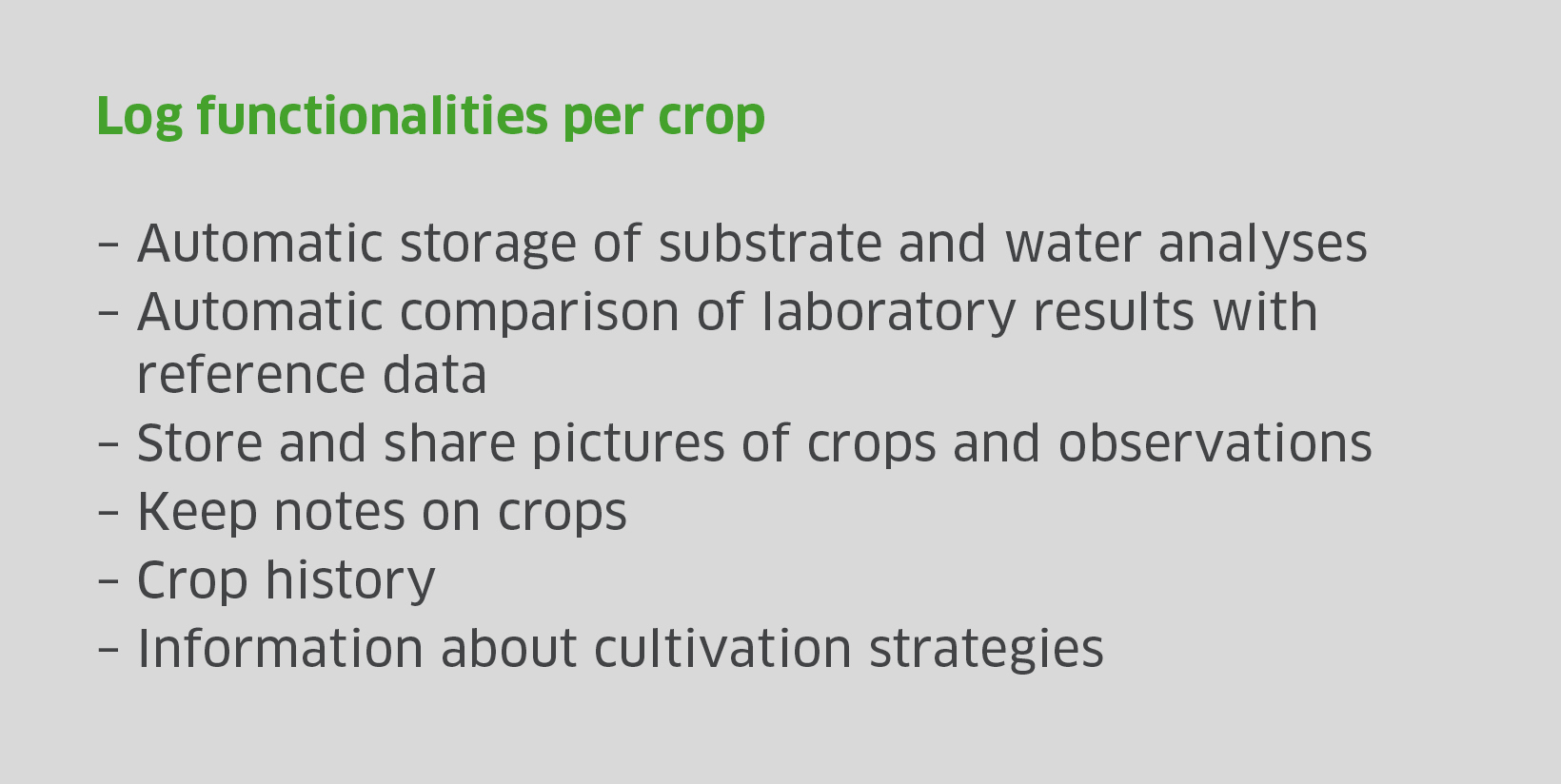 Advice at its finest: On the spot at any place
Thanks to Log & Sol­ve, cus­to­mers can view the cur­rent data on their crops at any time. They can also dis­cuss them direct­ly with their Klasmann-Deilmann tech­ni­cal advi­ser. If they have ques­ti­ons or pro­blems, they can use the data to make a quick recom­men­da­ti­on. Irre­spec­ti­ve of whe­ther or not they are in the same place. Log & Sol­ve works just as quick­ly on a smart­pho­ne as on a PC.