Redu­cing emis­si­ons, assuming more responsibility
Klasmann-Deilmann pres­ents its Sus­taina­bi­li­ty Report
Klasmann-Deilmann GmbH has now pre­sen­ted its 2016 Sus­taina­bi­li­ty Report, a publi­ca­ti­on in which the com­pa­ny regu­lar­ly pro­vi­des infor­ma­ti­on about key deve­lo­p­ments in natu­re con­ser­va­ti­on and cli­ma­te pro­tec­tion, the use of resour­ces and the sus­taina­bi­li­ty manage­ment tar­gets spe­ci­fied by the Group. "We take our cor­po­ra­te respon­si­bi­li­ty for eco­lo­gy, eco­no­my and social issu­es very serious­ly and are con­ti­nuous­ly working to achie­ve fur­ther impro­ve­ments in many are­as," comments Mana­ging Direc­tor Nor­bert Siebels. "Our Sus­taina­bi­li­ty Report ensu­res the necessa­ry trans­pa­ren­cy in our dia­lo­gue with the public."
Over the last few deca­des, for instance, Klasmann-Deilmann has re-water­log­ged and affores­ted more than 8000 hec­ta­res of for­mer peat pro­duc­tion sites or pre­pa­red them for agri­cul­tu­ral after-use. More than 3800 hec­ta­res of that area are now natu­ral habi­tats which per­ma­nent­ly pro­mo­te natu­re con­ser­va­ti­on and cli­ma­te pro­tec­tion," adds Siebels.
Acti­ve peat extrac­tion sites are incre­a­singly sub­ject to addi­tio­nal vol­un­ta­ry self-impo­sed obli­ga­ti­ons which go fur­ther than the requi­re­ments spe­ci­fied by the aut­ho­ri­ties. An important fac­tor in that con­text is the inde­pen­dent cer­ti­fi­ca­ti­on sys­tem "Respon­si­b­ly Pro­du­ced Peat" (RPP), which pre­scri­bes strict stan­dards for the selec­tion, use and res­to­ra­ti­on of pro­duc­tion sites. "70 % of our total pro­duc­tion volu­me will alrea­dy be cer­ti­fied to RPP stan­dards by the end of 2017," announ­ced Siebels. "That is good news, becau­se the RRP cer­ti­fi­ca­te gives our com­mer­cial hor­ti­cul­tu­ral cus­to­mers in par­ti­cu­lar the cer­tain­ty that our substrates are made from respon­si­b­ly pro­du­ced raw materials."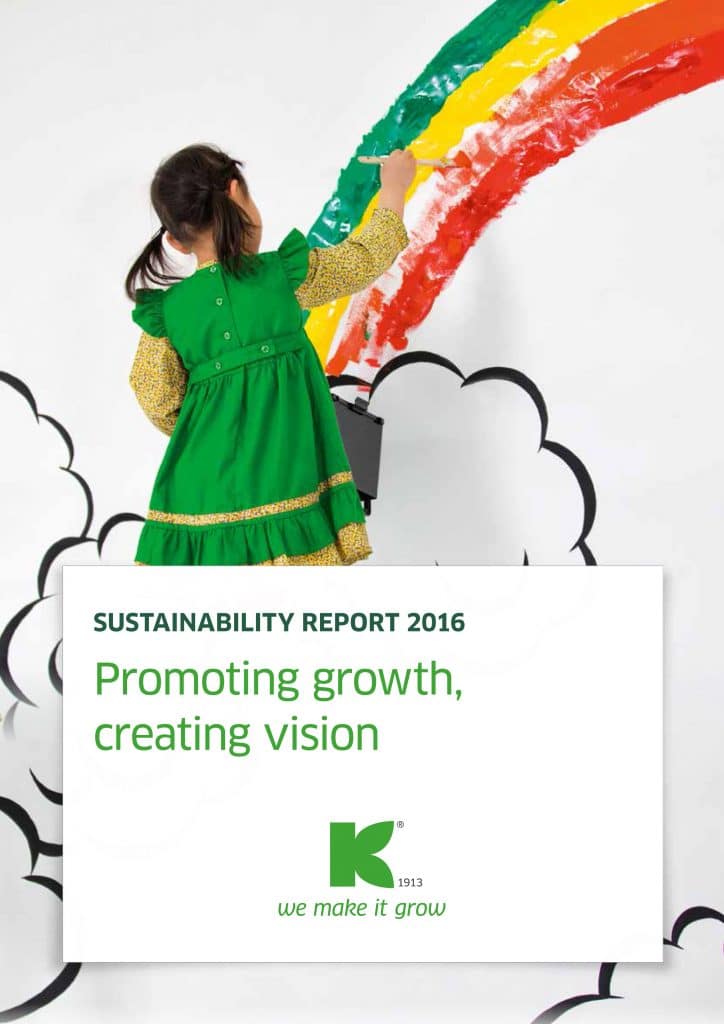 Bet­ween 2013 and 2016, the emis­si­ons cau­sed by Klasmann-Deilmann rose from 204,144 t CO2e to 208,929 t CO2e. "This incre­a­se is a result of the company's growth," exp­lains Mana­ging Direc­tor Moritz Böcking. "During that same peri­od, howe­ver, we redu­ced emis­si­ons per cubic met­re of sub­stra­te from 63 kg CO2e to just under 59 kg CO2e. We have the­re­fo­re made excel­lent pro­gress as regards this core aspect."
The figu­res on the company's car­bon foot­print also took into account a stu­dy com­mis­sio­ned by Klasmann-Deilmann in which the emis­si­ons on peat pro­duc­tion sites were mea­su­red in accordance with sci­en­ti­fic cri­te­ria over a peri­od of two years. "The pro­duc­tion of our raw mate­ri­als cau­ses signi­fi­cant­ly lower harm­ful gases per annum than pre­vious­ly assu­med," sta­tes Böcking.
Klasmann-Deilmann plans to redu­ce its own emis­si­ons to 160,000 t CO2e by the year 2020. "In view of our strong growth, this is an ambi­tious tar­get," comments Böcking, "but we belie­ve we have found ways of achie­ving our goal." The stra­te­gy will also be assis­ted by posi­ti­ve effects from the Rene­wa­ble Ener­gy Divi­si­on. "Our rene­wa­ble resour­ces play a major role in pro­vi­ding eco-friend­ly sources of electri­ci­ty and hea­ting, espe­cial­ly in the Bal­tic coun­tries," claims Nor­bert Siebels. "This hel­ps to redu­ce the use of con­ven­tio­nal ener­gy sources such as oil, gas and coal."
The 2016 Sus­taina­bi­li­ty Report com­plies with the inter­na­tio­nal­ly accep­ted stan­dards of the "Glo­bal Repor­ting Initia­ti­ve" (GRI), which spe­ci­fy the publi­ca­ti­on of high­ly diver­se infor­ma­ti­on. Klasmann-Deilmann is one of the first busi­ness enter­pri­ses in Ger­ma­ny to imple­ment the latest genera­ti­on of GRI standards.