Klasmann-Deilmann vir­tual­ly at Cultivate'20, from July 13th to 16th.
Due to Coro­na, some tra­de fair orga­nisers have taken new paths. Among them are the orga­ni­zers of the Cul­ti­va­te in Ohio, USA. Our col­leagues in the sta­tes pre­sent from today on three days vir­tual­ly our com­pa­ny at the Cultivate'20 Virtual.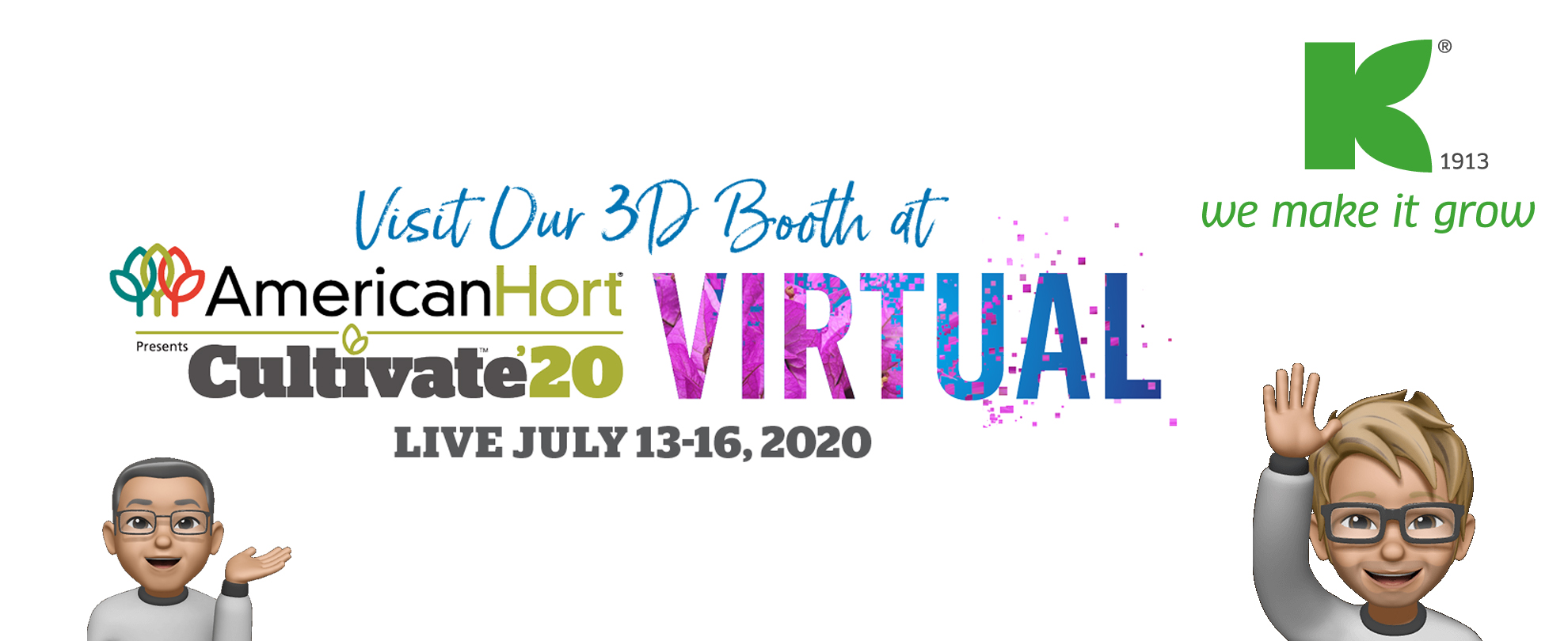 Today is the day – Klasmann-Deilmann is making its debut at the first digi­tal tra­de fair. This year's Cul­ti­va­te in Ohio, USA, will take place vir­tual­ly from July 13th (10:00 am local time) to 16th. The topics we would like to pre­sent to you and the advan­ta­ges for you are abso­lute­ly real:
Find out what makes substrates from the world mar­ket lea­der so special
Dis­co­ver the Grow­coon and learn about its bio­de­gradabi­li­ty in detail
Look for­ward to the qua­li­ta­ti­ve and sus­tainab­le advan­ta­ges of our coco pro­ducts
Mar­tin Nug­te­ren and Mark Tho­mas will be avail­ab­le online for three days to ans­wer ques­ti­ons and hold dis­cus­sions with our cus­to­mers and busi­ness part­ners. An inter­ac­ti­ve exhi­bi­ti­on stand shows what Klasmann-Deilmann has to offer.
Are you are inte­res­ted in taking a tour of the Cultivate'20 Vir­tu­al? Then regis­ter here for free.