Career Day Wageningen
International Talent Sourcing at its best
Klasmann-Deilmann has already been able to benefit from the many talented students at Wageningen University (WUR). Many of our trainees are alumni of the WUR, which is one of the most important scientific institutions in the field of life sciences worldwide. Every year, the Career Day offers an excellent opportunity to talk to potential applicants.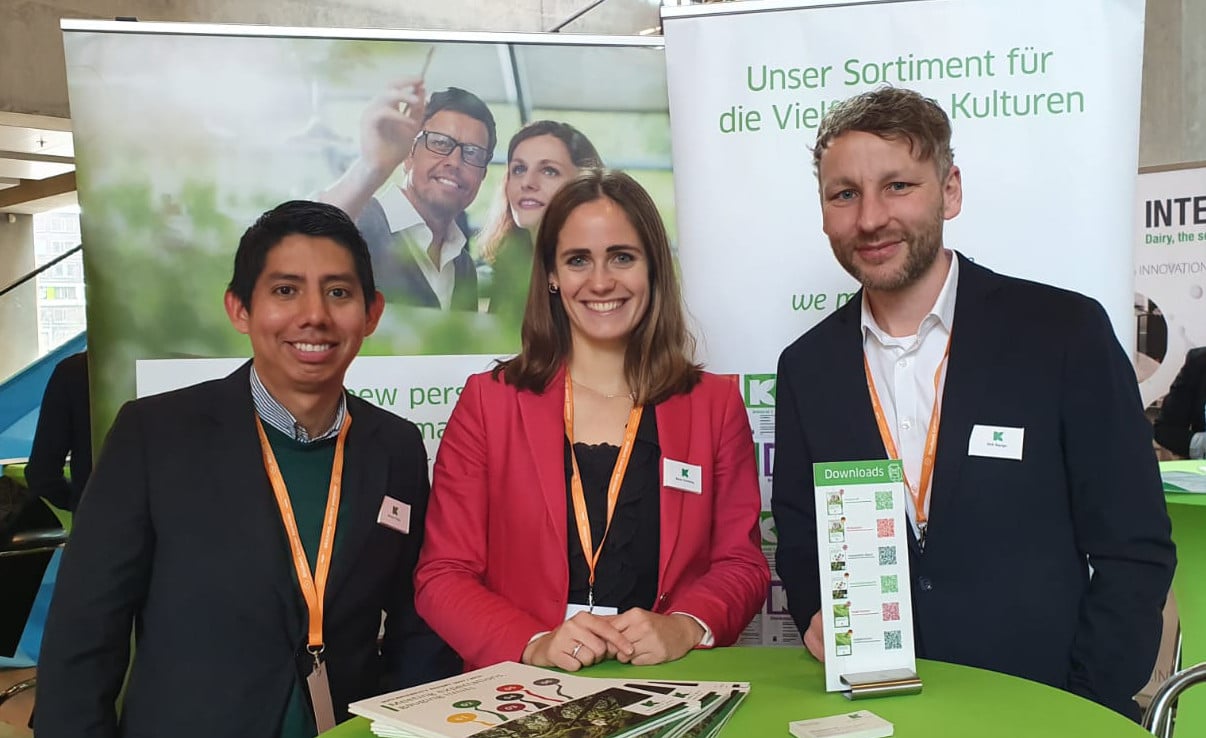 This year, Klasmann-Deilmann was again represented with a stand at the Career Day at the WUR. Elwuin Fiallos (Trainee Production, in the picture left), Sarah Gründing (HR, centre) and Dirk Sajogo (Director HR & Legal, right) answered questions from numerous students.
"I was very pleased with the great interest in Klasmann-Deilmann as a company and as a potential employer. We had many interesting conversations with students interested in a trainee programme or internships", said Dirk Sajogo.
"A large number of students took the chance to get in contact with us in advance. At the day of the Career Day, we held job interviews with four candidates," says Sarah Gründing. We have explicitly sought applicants for the following three positions:
Our assortment for the variety of cultures
With customers, sales partners and subsidiaries in 70 countries on five continents, we are extremely well-connected internationally. Dialogue is our strength. English is our second native language and every other foreign language makes it easier to interact within the Group.
Employees, specialist and managerial staff, experienced personnel and newcomers – as an international team covering a wide range of disciplines and with diverse capabilities, we all work hand in hand. We are constantly on the lookout for committed individuals to strengthen our team: strategists and creative minds, people with exceptional expertise and high standards in all that they do.
We are currently looking for candidates for the following three positions
M.Sc. student Microbiology/ Horticulture/Agricultural Sciences
International Trainee Production