Career Day in Wageningen
Students who have enrolled for a course of studies at a university have already decided in which sector they wish to work. However, they may find it difficult to choose a specific occupation, as the requirements in the employment market are constantly changing. Career days are a good opportunity to learn about what is currently available on the job market. Klasmann-Deilmann decided to take part in the Career Day held by Wageningen University in the Netherlands.
What occupation is the right one for me? What qualifications do I need? And which company can offer me the opportunities I imagine for me and my future? These are just some of the questions that young people ask themselves when trying to decide on a career. Wageningen University's Career Day gave students the chance to speak to many different employers and find out about the requirement profiles for different jobs.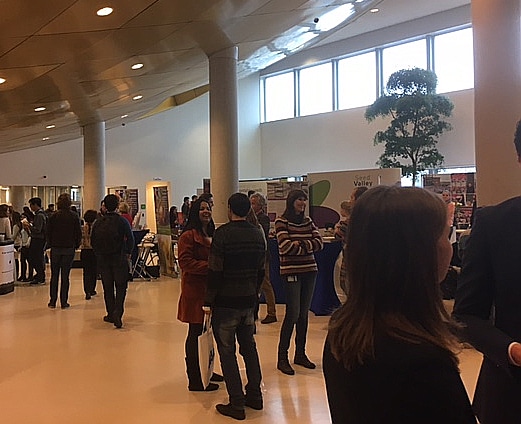 Klasmann-Deilmann appreciates the chance to contact potential junior employees at an early stage. As a medium-sized enterprise that wishes to help shape an innovative future for the horticultural business, we are always looking for well-educated and highly qualified specialists. We are always prepared to look beyond our own horizons and network with other countries.
This year, we took part in the Career Day at Wageningen University in the Netherlands for the first time and had the chance to talk to undergraduates and post-grad students in a casual atmosphere on campus at Wageningen University & Research (WUR). Our stand was staffed by Ilka Krane (Human Resources) and Sjors Beijer, who studied at Wageningen himself and assists our sales team in the Netherlands and our international product innovation team.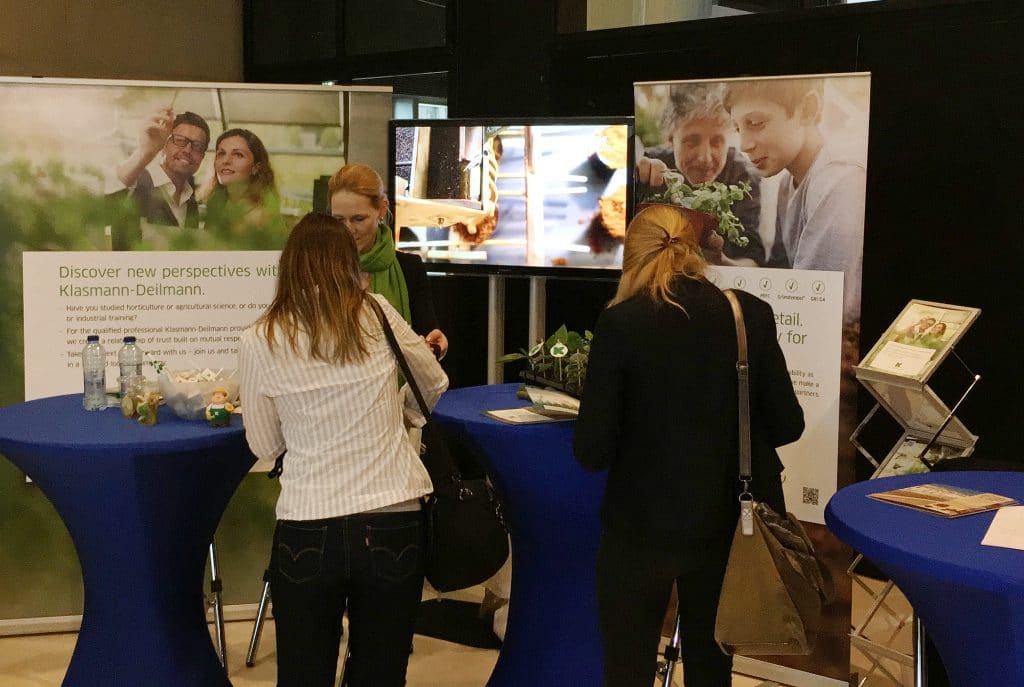 "We were impressed by the great interest shown in Klasmann-Deilmann as an employer. We had lots of stimulating discussions with students who were interested in our International Sales Trainee Programme or in internships and the chance to work on a thesis at the company," said Ilka Krane. "Roughly 1000 students from highly diverse courses, such as Horticulture, Food Technology and Plant Sciences, attended the event and there was a high share of international students, especially from Asia."
Our team at the event informed students about what Klasmann-Deilmann had to offer as an employer and explained various career options at our international group of companies. We are thoroughly satisfied with the response and are already looking forward to taking part again in next year's Career Day.