Wood fibre's credentials as a component of growing media
Alternative constituents
Klasmann-Deilmann, the most sustainable company in the substrate industry, plays a pioneering role in the development of alternative raw materials for substrates. Having used wood fibre in substrate production since the 1990s, the firm now operates wood fibre facilities of its own. This renewable resource has important attributes beneficial for commercial horticulture.
Following its successful 1991 introduction of green compost – the first alternative substrate component – [Link zum Beitrag Grünkompost] Klasmann-Deilmann further intensified its search for non-conventional materials. The company has been using wood fibre to manufacture substrates since the late 1990s. In 2010, after several years of development work, Klasmann-Deilmann put into operation (in Geeste) its first facility producing its own product, 'GreenFibre', sourced from sustainable forestry. Today the Group also runs its own wood fibre units at two other production sites, Rathowen in Ireland and Schiedam in the Netherlands. At all of these manufacturing plants, only PEFC-certified or FSC-certified softwood chips are utilised.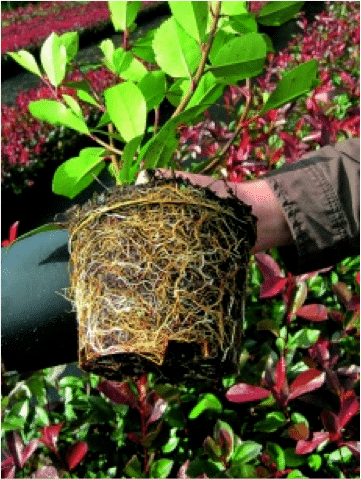 The use of wood fibre is well-established in commercial horticulture. GreenFibre, in combination with high-quality raw peat materials, is ideal as an ingredient of structurally stable growing media.
Adding wood fibre to a product results in multiple benefits:
Enhancement of air capacity;
Long-term structural stability;
Optimised drainage characteristics;
Improvement of re-wettability;
Promotion of healthy, rapid root growth.
Klasmann-Deilmann is currently exploring other wood species with a view to producing horticulturally suitable wood fibre.