The third go on round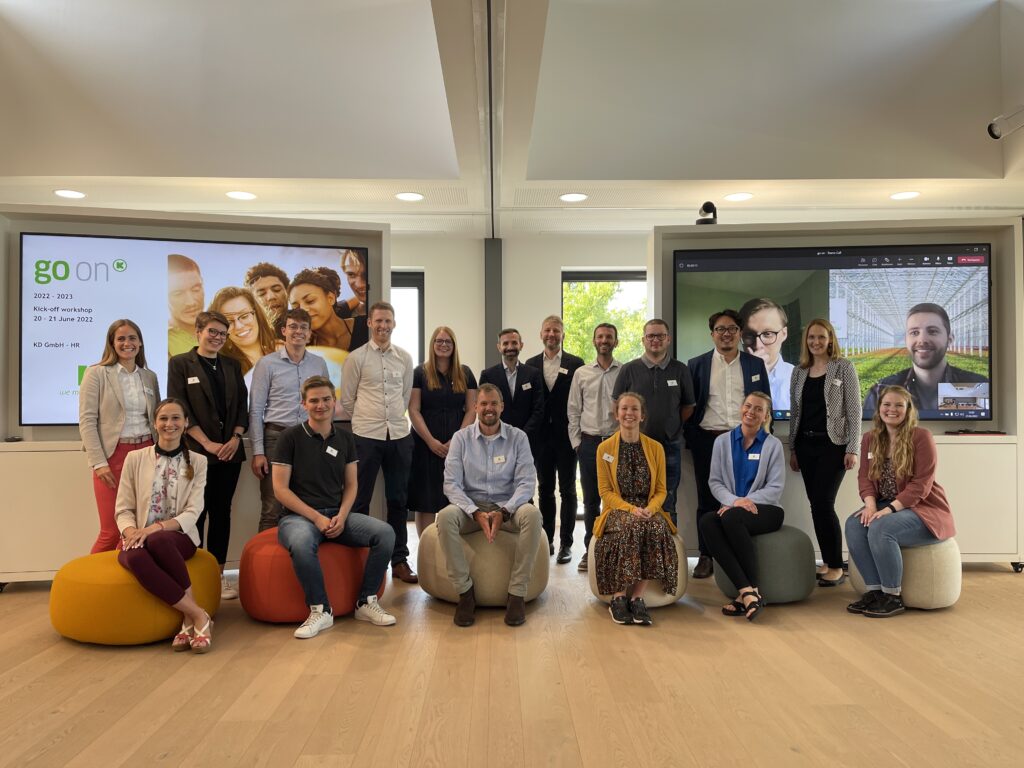 There was great anticipation when the participants in the third go on round met in person for the first time. For two days, they exchanged ideas at the headquarters in Geeste, got to know Klasmann-Deilmann's corporate strategy even better and reflected on their own strengths and weaknesses.
But let's start at the beginning. At the early part of the year, all colleagues had the opportunity to apply to take part in the go on program. For the final selection, short interviews were held with HR in English. Among other things, the interviews focused on the applicants' motivation and previous experiences and challenges in their daily work. Once all the participants had been selected, an initial online meeting was held to get to know each other beforehand and to find out more about the program and the process.
The first personal meeting
On the Sunday before the first workshop, most of the 16 participants from 9 different Klasmann-Deilmann companies met for dinner in Lingen.
On Monday, the workshop started. While three participants were connected online, the rest met at the Academy. The day was intensive and included presentations by the management and selected managers, group work and a site visit.
In the evening, the lively exchange could be continued at a joint dinner: Similarities and differences at work, eating habits in the other countries, customs and traditions and many other topics came up – quiet it never was.
The second day
On the second day of the workshop, the focus was on strategy, competencies and self-development. The participants were asked to get out of their comfort zone and analyze their strengths and weaknesses. Further presentations were given and the attendees were asked to look at the strategy and consider in which fields of action they would like to actively participate or be more involved.
After two days filled with a lot of input, new acquaintances and plenty of information, the first event of the third go on round ended. All participants were enthusiastic about the program and the implementation and are already looking forward to the next joint event.
For the time between the workshops, Ilka Krane and Sarah Gründing, who led the program, created formats such as "go on with…", in which each go on participant reports self-organized 30 minutes from their everyday work. In addition, Learning Buddies were formed in the first workshop, and they are now learning with and from each other on concrete tasks.