RHP certification for container mulch
Effective weed suppression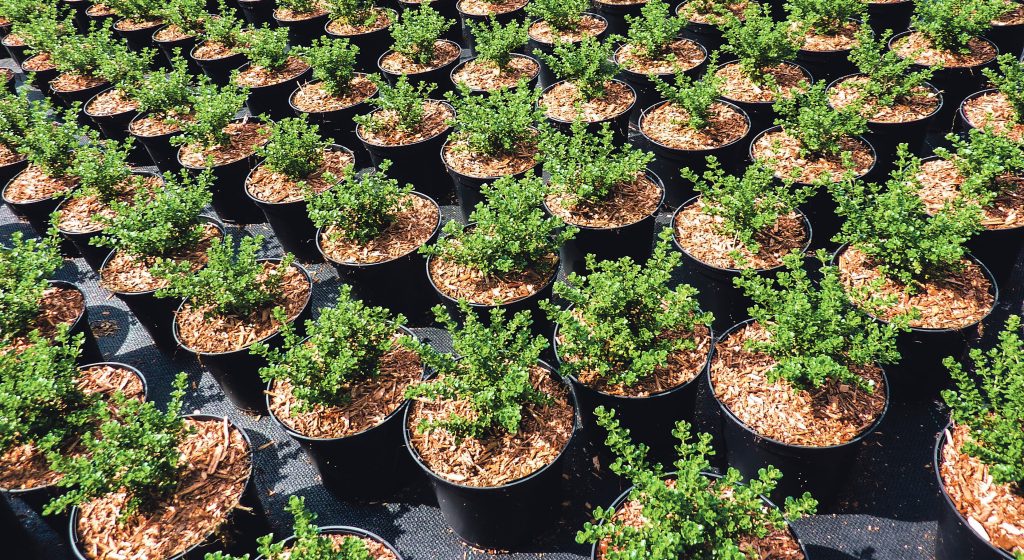 Our wood-based mulching material has now received the RHP product certification scheme's quality mark. The high reliability of our product in terms of crop growth has thus been independently confirmed.
Regeling Handels Potgronden (RHP) has existed since 1963. We have the quality of our products tested according to the stringent criteria of this Dutch organisation – covering the entire value chain from raw materials to production facilities and the finished product. This certification now also guarantees consistently high quality and the high reliability of our container mulch in terms of crop growth:
The product is consistent in texture and free of impurities;
It is sterilised, i.e. free from pathogens affecting humans or plants;
Each delivery is of the same high quality;
The product supplied complies with agreed specifications.
RHP has, in a new module, precisely specified the product and process requirements for certification of container mulch. In particular, this defines both chemical and phytosanitary requirements. Independent inspections by certifier MPS-ECAS verify and ensure consistency of quality.
Klasmann-Deilmann has undergone certification since the year 2000. We are aware of our corporate responsibility, which is why accepted criteria and testing by independent bodies are important to us. "At the end of the day, what counts is that our customers receive reliable products," says Josef Rehme (Quality Management).
Container mulch is a wood-based product. The only source material used is untreated softwood from sustainably managed forests. It is now extremely well established as a covering for substrates used in containers. Container mulch is effective against weed and moss growth. As it forms an excellent protective layer, downward loss of material caused by heavy rain and wind, or in transit, is virtually eliminated. It contains pigments that give it an earthy look; these are plant-tolerant and ecologically safe.
Click here for more information about container mulch.