IPM 2017 in Essen
The trade fair you can count on
It marks the official start of the horticultural year and is a reliable barometer of the mood in the commercial horticulture sector: every year, tens of thousands of trade visitors attend the International Trade Fair for Horticulture (IPM) to get in the mood for the coming season.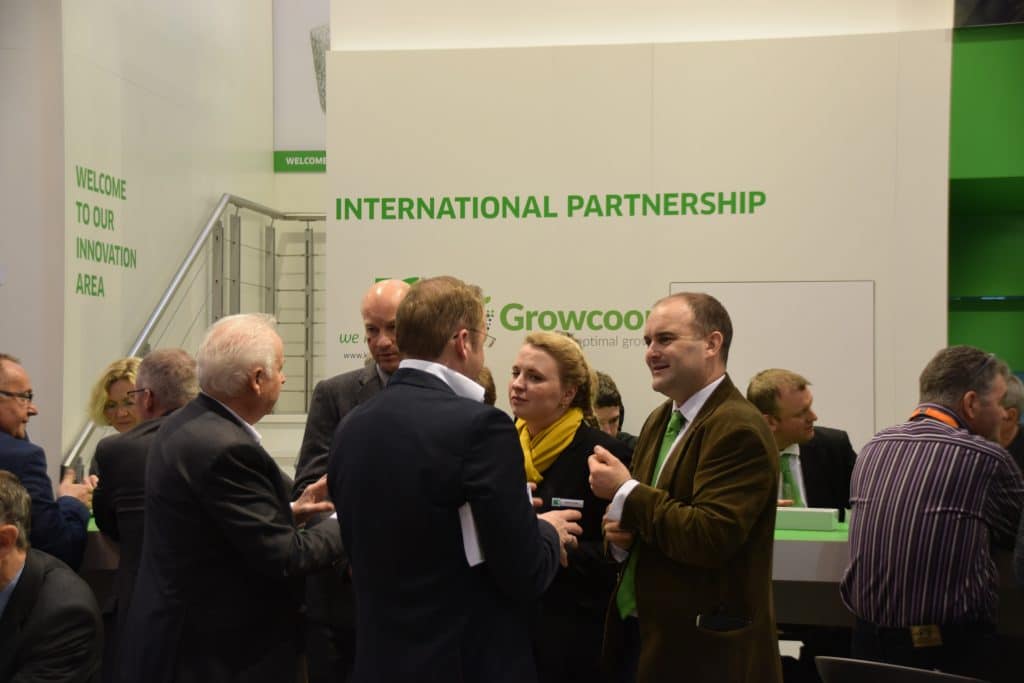 From 24 to 27 January 2017, 1,577 exhibitors from 45 different countries came to Essen, making the 35th IPM once again the leading trade fair for the international commercial horticulture business. Innovations and bestsellers from the sectors of floristry, point-of-sale, horticultural engineering and plant breeding covered a wide range of subjects, ensuring that every visitor found something to match their own special interest.
Klasmann-Deilmann made the most of this event, which has run smoothly for many years: Hall 2.0 is one of the main points of attraction for the general public and there is always a steady buzz of visitors. A number of interesting innovations, a new trade fair stand and a team made up of numerous experts ensure we have all we need to welcome business partners and other visitors to the fair and to satisfy every trade fair's appetite for genuinely new products. As a result, our trade fair stand attracted huge numbers of visitors once again in 2017 and was bursting at the seams in the middle of the day. One of the factors that drew even more crowds to our stand was the great interest in our "Growcoon" propagation system, which we demonstrated to numerous visitors from all over the world in a never-ending loop of product presentations between nine and six o'clock. Many people also inquired about the new generation of blocking substrates or our fertilisation scheme which effectively reduces pressure from sciarids.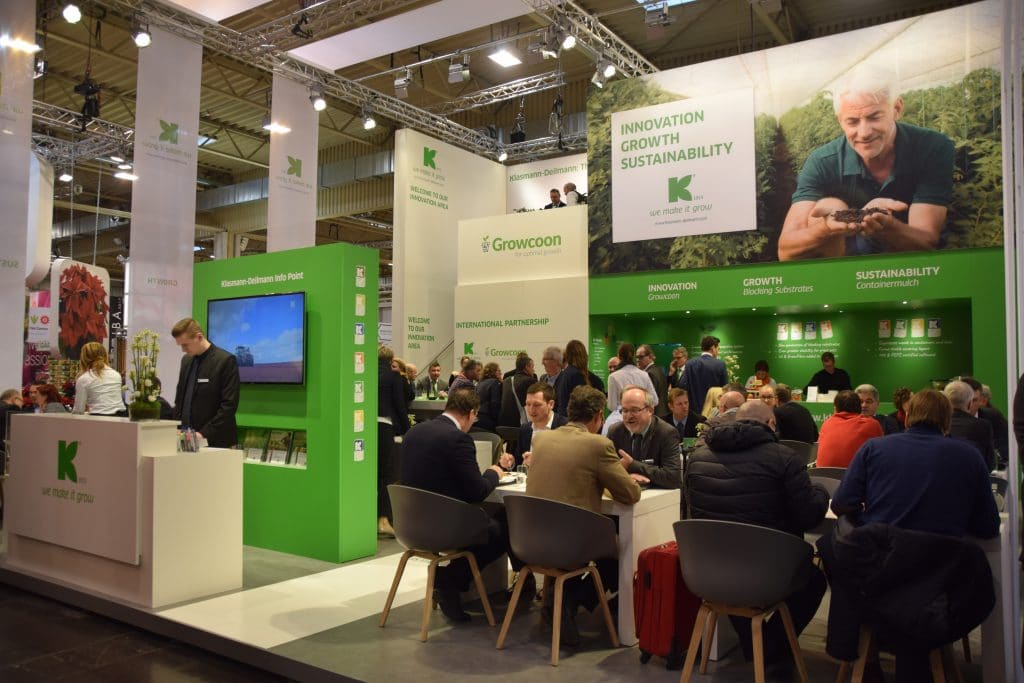 Dr Horst Kupschus, Managing Director of our sales company Klasmann-Deilmann Europe, was satisfied with the IPM 2017: "I am happy to say that the phase in which the IPM suffered from poor prospects is now behind us. Even if many segments of horticulture still see no reason to be exuberant about the future, the mood as a whole is far more optimistic than it was just a few years ago. Together with horticulturalists and partners from many countries, we are now looking forward once again."
This year's IPM gave two of our trainees their first glimpse behind the scenes of a major trade fair. Joselin Driese and Christopher Kosse give an account of their impressions in a separate article.