The tra­de fair you can count on
It marks the offi­cial start of the hor­ti­cul­tu­ral year and is a reli­able baro­me­ter of the mood in the com­mer­cial hor­ti­cul­tu­re sec­tor: every year, tens of thousands of tra­de visi­tors attend the Inter­na­tio­nal Tra­de Fair for Hor­ti­cul­tu­re (IPM) to get in the mood for the com­ing season.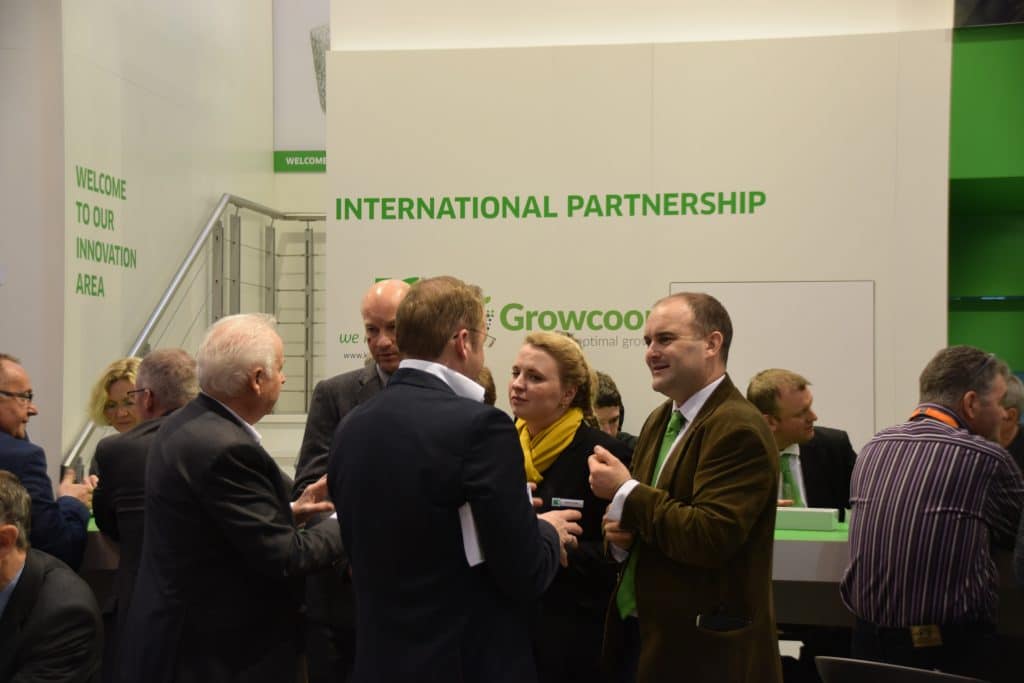 From 24 to 27 Janu­a­ry 2017, 1,577 exhi­bi­tors from 45 dif­fe­rent coun­tries came to Essen, making the 35th IPM once again the lea­ding tra­de fair for the inter­na­tio­nal com­mer­cial hor­ti­cul­tu­re busi­ness. Inno­va­tions and best­sel­lers from the sec­tors of flo­ris­t­ry, point-of-sale, hor­ti­cul­tu­ral engi­nee­ring and plant bree­ding cove­r­ed a wide ran­ge of sub­jects, ensu­ring that every visi­tor found some­thing to match their own spe­cial interest.
Klasmann-Deilmann made the most of this event, which has run smooth­ly for many years: Hall 2.0 is one of the main points of attrac­tion for the gene­ral public and the­re is always a steady buzz of visi­tors. A num­ber of inte­res­ting inno­va­tions, a new tra­de fair stand and a team made up of nume­rous experts ensu­re we have all we need to wel­co­me busi­ness part­ners and other visi­tors to the fair and to satisfy every tra­de fair's appe­ti­te for genui­nely new pro­ducts. As a result, our tra­de fair stand attrac­ted huge num­bers of visi­tors once again in 2017 and was burs­t­ing at the seams in the midd­le of the day. One of the fac­tors that drew even more crowds to our stand was the gre­at inte­rest in our "Grow­coon" pro­pa­ga­ti­on sys­tem, which we demons­tra­ted to nume­rous visi­tors from all over the world in a never-ending loop of pro­duct pre­sen­ta­ti­ons bet­ween nine and six o'clock. Many peop­le also inqui­red about the new genera­ti­on of blo­cking substrates or our fer­ti­li­sa­ti­on sche­me which effec­tively redu­ces pres­su­re from sciarids.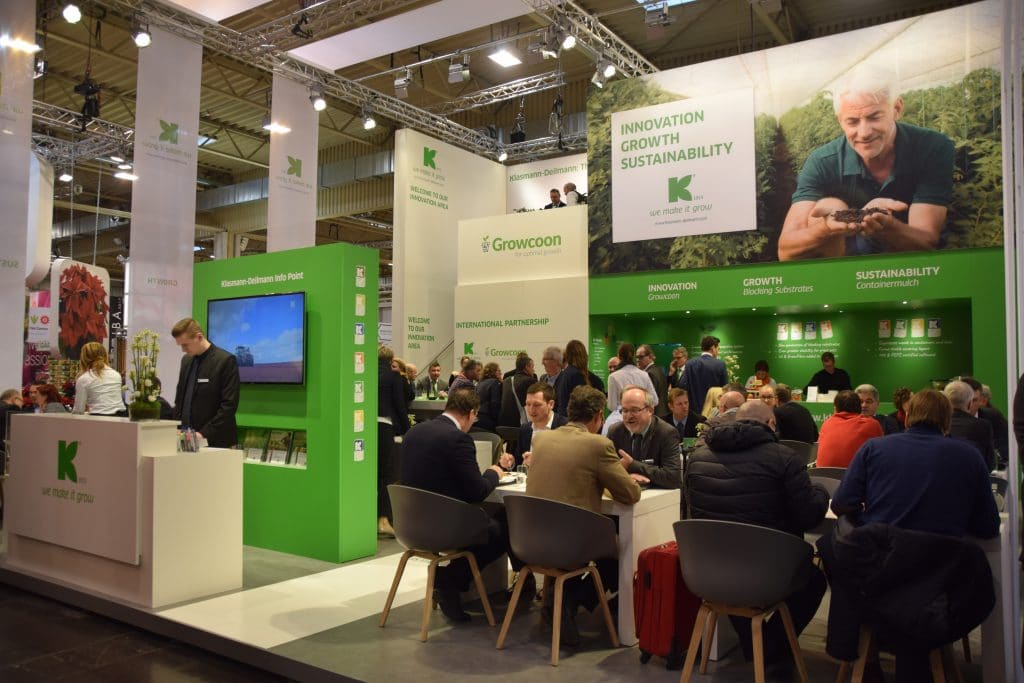 Dr Horst Kup­schus, Mana­ging Direc­tor of our sales com­pa­ny Klasmann-Deilmann Euro­pe, was satis­fied with the IPM 2017: "I am hap­py to say that the pha­se in which the IPM suf­fe­red from poor pro­spects is now behind us. Even if many seg­ments of hor­ti­cul­tu­re still see no rea­son to be exu­berant about the future, the mood as a who­le is far more opti­mistic than it was just a few years ago. Tog­e­ther with hor­ti­cul­tu­ra­lists and part­ners from many coun­tries, we are now loo­king for­ward once again."
This year's IPM gave two of our trai­nees their first glim­pse behind the sce­nes of a major tra­de fair. Jose­lin Drie­se and Chris­to­pher Kos­se give an account of their impres­si­ons in a sepa­ra­te arti­cle.