Children's home in Lit­hua­nia a worthwhile cause
Klasmann-Deilmann dona­tes 1,000 euros
A company's respon­si­bi­li­ties extend to the wider com­mu­ni­ty. This is why Klasmann-Deilmann sup­ports cha­ri­ta­ble and cul­tu­ral pro­jects, and spon­sors local sport groups. In Lit­hua­nia, Klasmann-Deilmann han­ded over a che­que for 1,000 euros to the 'Šaltinė­lis' children's home in Taurage.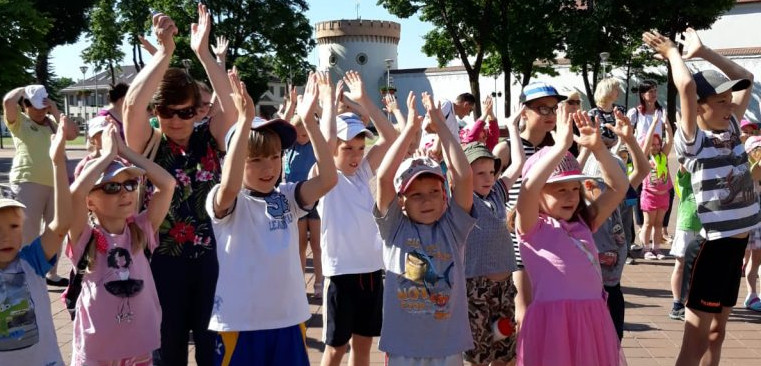 The Šaltinė­lis children's home – the name means 'Cin­de­rel­la' – was ope­ned in 1974 in Tau­ra­ge, a town of some 25,000 inha­bi­tants in the south-west of the country.
It is home to child­ren and young peop­le of dif­fe­rent ages. The youngs­ters live in groups of up to 12 per house­hold in a fami­ly-like set­ting. The­re are three pil­lars to its phi­lo­so­phy – child­ca­re, fami­ly deve­lo­p­ment and edu­ca­ti­on. In order that Šaltinė­lis can pro­vi­de child­ren with a real home that pro­vi­des schoo­ling (inclu­ding nur­s­e­ry edu­ca­ti­on), reha­bi­li­ta­ti­ve and inte­gra­ti­ve pro­gram­mes, the home is reli­ant on donations.
We are keen to sup­port this valu­able work in the com­mu­ni­ty. Klasmann-Deilmann the­re­fo­re gifted the home 1,000 euros, rai­sed in several dif­fe­rent ways. For each pro­mo­tio­nal bag that we gave away to visi­tors at the Inter­na­tio­nal Plant Fair (IPM) – held at Essen, Ger­ma­ny in Janu­a­ry – Klasmann-Deilmann dona­ted 10 cents. This year, an impres­si­ve 360 euros was collec­ted this way. And funds were also rai­sed from our own employees at our head­quar­ters in Gees­te, whe­re a pig­gy bank was stra­te­gi­cal­ly pla­ced next to the cof­fee machi­ne in the kit­chen. The Manage­ment Board then roun­ded up the grand total to 1,000 euros.