Children's home in Lithuania a worthwhile cause
Klasmann-Deilmann donates 1,000 euros
A company's responsibilities extend to the wider community. This is why Klasmann-Deilmann supports charitable and cultural projects, and sponsors local sport groups. In Lithuania, Klasmann-Deilmann handed over a cheque for 1,000 euros to the 'Šaltinėlis' children's home in Taurage.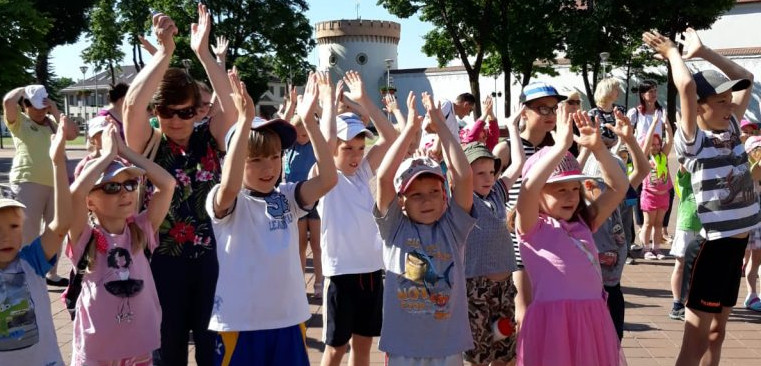 The Šaltinėlis children's home – the name means 'Cinderella' – was opened in 1974 in Taurage, a town of some 25,000 inhabitants in the south-west of the country.
It is home to children and young people of different ages. The youngsters live in groups of up to 12 per household in a family-like setting. There are three pillars to its philosophy – childcare, family development and education. In order that Šaltinėlis can provide children with a real home that provides schooling (including nursery education), rehabilitative and integrative programmes, the home is reliant on donations.
We are keen to support this valuable work in the community. Klasmann-Deilmann therefore gifted the home 1,000 euros, raised in several different ways. For each promotional bag that we gave away to visitors at the International Plant Fair (IPM) – held at Essen, Germany in January – Klasmann-Deilmann donated 10 cents. This year, an impressive 360 euros was collected this way. And funds were also raised from our own employees at our headquarters in Geeste, where a piggy bank was strategically placed next to the coffee machine in the kitchen. The Management Board then rounded up the grand total to 1,000 euros.