The first month as an apprentice at Klasmann-Deilmann
Our new apprentices have now been with us for more than one month. We talked to Sophie, Ben, Lea, Fabian and Steffen bout their time at Klasmann-Deilmann. Today, we would like to share their impressions with you.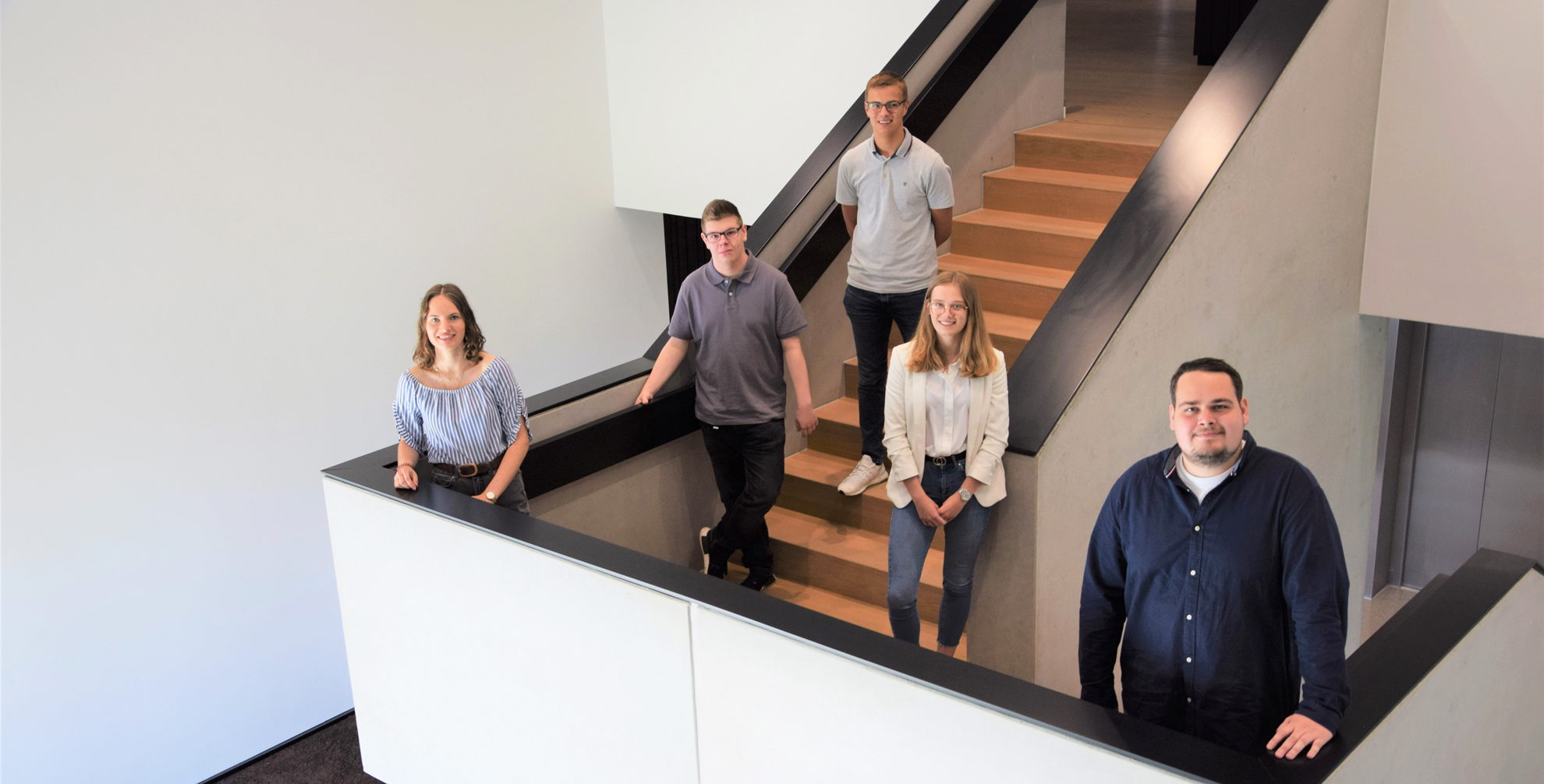 Our all-rounders – no matter if sales, human resources, marketing, or accounting
In the next two years Sophie and Ben will complete their apprenticeship as industrial clerks.
Sophie is enthusiastic about the welcoming culture at Klasmann-Deilmann: "We were warmly welcomed by all our colleagues. The first thing you do as a newcomer is meeting as many colleagues as possible. We were given tours of the various buildings and got to know many employees personally. That was really great!"
"But we didn't just see the administrative buildings," emphasises Ben. "
We were also able to visit some of Klasmann-Deilmann's production sites in Geeste and Schöninghsdorf. There, our colleagues from production showed us the steps involved in manufacturing Klasmann-Deilmann Substrates. Seeing, smelling, and feeling the raw materials and their path to the finished product was really exciting, especially for me as a future office worker. And the adventure will continue…over the next two years, Sophie and I will get to know many different departments and meet many nice people and interesting jobs".
The Research Center is her area
Lea was born in Hessen and moved to the Emsland region for her apprenticeship as a plant technologist. "The apprenticeship as a plant technologist is very special and training positions are not easy to find throughout Germany. I learn a lot about plants and their cultivation, just like a gardener. What is special about the apprenticeship at Klasmann-Deilmann is that we look at growth from a scientific perspective. In our greenhouse, the so-called Research Centre, we do trials and test under what influences the plant grows best – always with a special focus on the substrate, of course. What was really kind is that Klasmann-Deilmann offered me support in my search for an apartment in Emsland.
Our future IT experts
Fabian and Steffen have started their apprenticeship as IT specialists for system integration at Klasmann-Deilmann. "In IT, we act as problem solvers every day. Colleagues from the entire group approach us with small and big challenges," says Steffen. "Our job is to find a solution as quickly as possible," explains Fabian. "We get into contact with lots of different people in the company – we were even asked to support the top management team one day. To be honest I was a bit nervous then…"
"The remarkable thing about the IT department is that the whole team is quite young. All colleagues have done their apprenticeship at Klasmann-Deilmann or worked for Klasmann-Deilmann during their studies. They can all give us helpful tips and tricks for our time here at Klasmann-Deilmann. Also with the apprentices in second and third year of training we keep a close contact… not only have they organised the introductory days for us, we also meet regularly for lunch in the company restaurant 'Cantina'", Steffen concludes our meeting.