Sinds de introductie op de markt in 2014 is containermulch een onmisbare hulpbron voor talrijke kwekerijen geworden. Containermulch is een milieuvriendelijke afdekking om de groei van algen en onkruid te voorkomen. Het wordt gemaakt van zachthout uit duurzaam beheerde bossen (met PEFC-certificaat). Het hout is warmtebehandeld om fytosanitaire risico's te mijden.
Containermulch is sneldrogend, waterdoorlatend en verspreidt waterdruppels, zodat de bovenlaag niet luchtdicht wordt. Hierdoor kunnen algen, mossen en onkruid minder goed groeien. Wanneer containermulch gebruikt wordt, blijft het vocht in het substraat homogener en zien de planten er aantrekkelijk uit voor de marketing.
Containermulch kan mechanisch met alle automatische strooiers worden verwerkt en is ook zeer geschikt voor het afdekken van kweekbedden. Containermulch is zowel in 70-literzakken als los in bulk verkrijgbaar.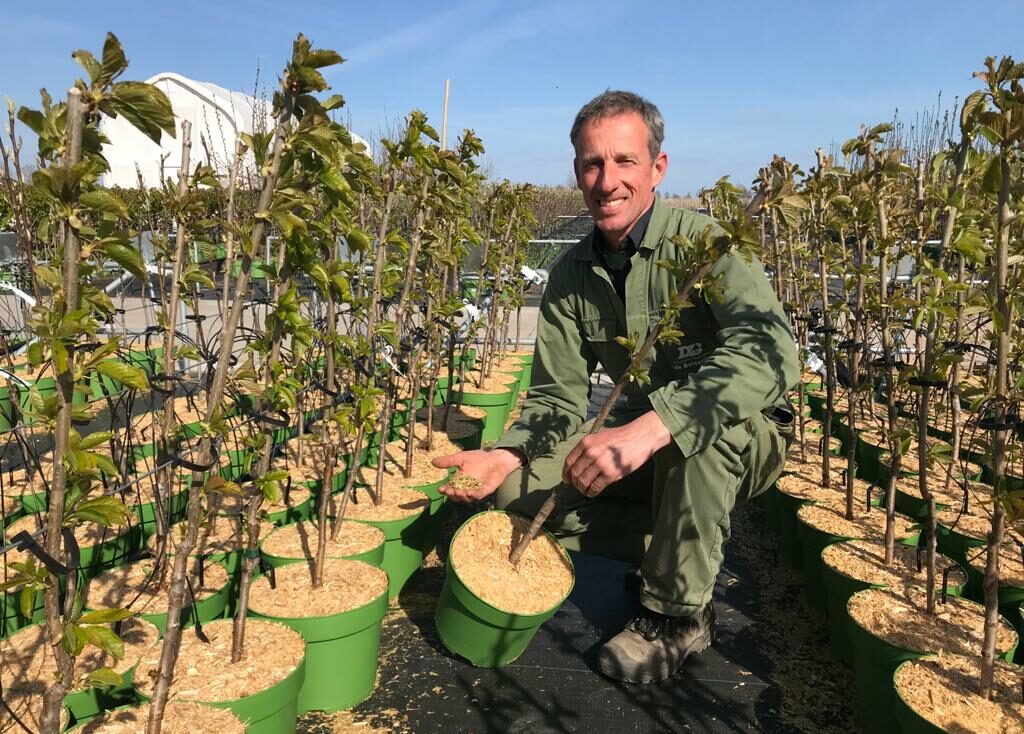 Uitstekende mos- en onkruidpreventie
Optimale afdekking (adhesieve eigenschappen)
Houdt het substraat vochtig
Zeer weinig verspilling door wind of tijdens transport
Natuurlijk uiterlijk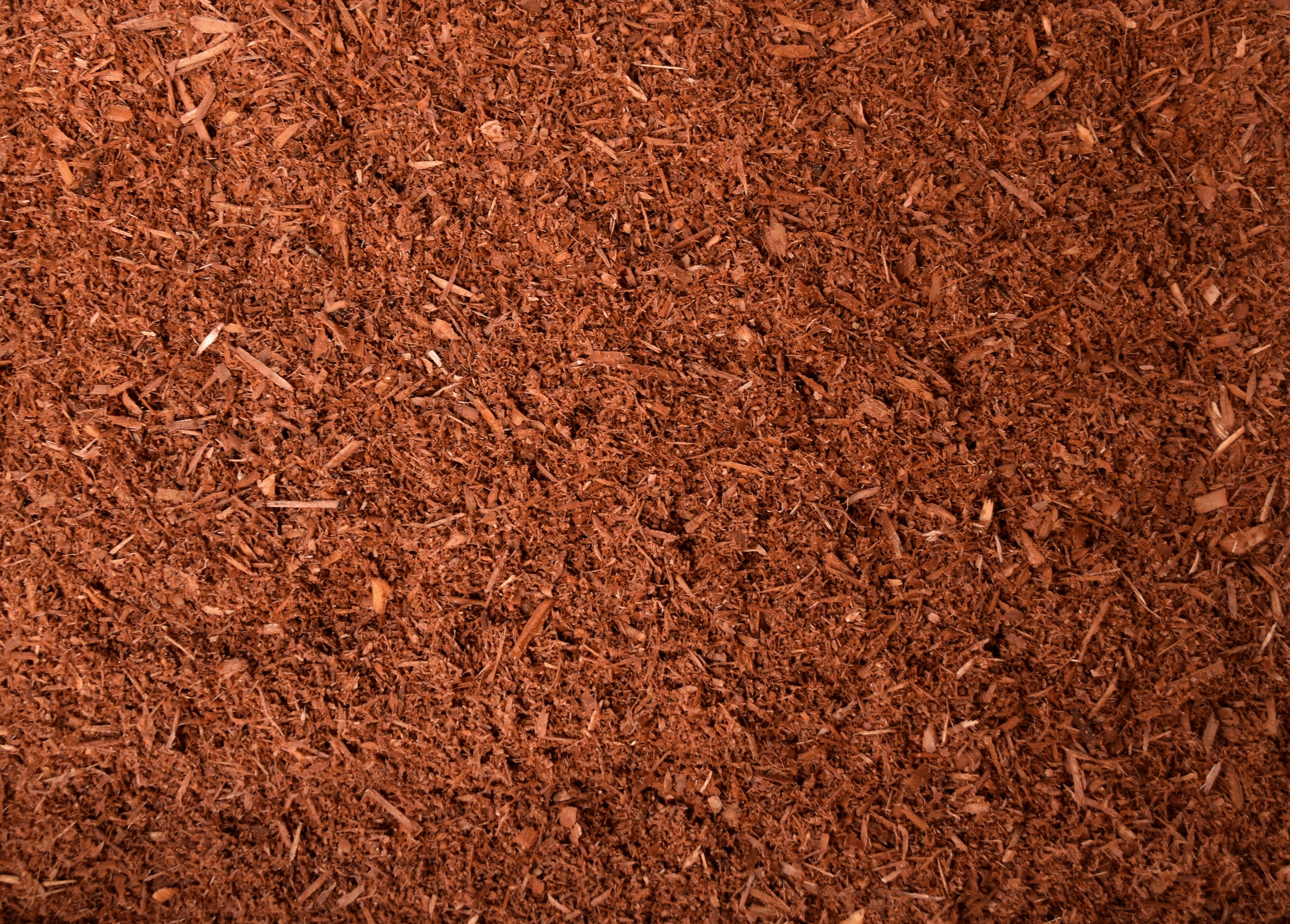 Gemaakt van vers, berkenvrij zachthout (2 – 10 mm)
Veilig voor gewassen; intensieve warmtebehandeling tijdens het productieproces
Afkomstig uit duurzaam beheerde bossen (PEFC)
Bevat natuurlijke, minerale kleurstoffen die veilig zijn voor de plant en het milieu
Productieproces gecertificeerd volgens de RHP- en ISO 14001-norm
Waterdoorlatend, sneldrogend
Verkrijgbaar in bulk, big bales of 70-literzakken
Hoe u containermulch optimaal gebruikt
Zorg ervoor dat de potten bedekt zijn met een laag van ten minste 1,5 cm containermulch, afhankelijk van de potgrootte. Zorgvuldige uitvoering van dit proces door kundig personeel draagt bij aan een uitmuntende onkruidpreventie.
Na het opbrengen moeten de planten grondig worden bewaterd om adequate binding van de mulchlaag te garanderen en ervoor te zorgen dat deze op zijn plaats blijft ondanks de wind, of zelfs als de pot omvalt.
Het gebruik van containermulch gaat verdamping vanuit het substraat tegen. Dit betekent dat de bewateringsfrequentie en de hoeveelheid water moeten worden aangepast om overbewatering te voorkomen. Vooral bij zware, compacte substraten moet de bewateringsfrequentie worden verlaagd om voldoende drainage en ventilatie van het substraat te garanderen.
Voor optimale onkruidpreventie moet de containermulch telkens na het bewateren kunnen uitdrogen. Dit zorgt voor een stabiele en droge deklaag en gaat het ontkiemen van onkruid tegen. Hierom wordt ventilatie specifiek aanbevolen om de beste resultaten te bereiken, vooral in kassen en folietunnels.
Aangezien containermulch de hoeveelheid substraat in de pot met een laag van 1,5 – 2,5 cm verkleint, moet ook de bemesting van het substraat evenredig worden verminderd. De hoeveelheid basisbemesting en/of gedoseerde bemesting in het substraat moet worden verhoogd om een vergelijkbaar voedingsniveau per pot te handhaven.
Contact us in just two steps