Klasmann-Deilmann at the World Horti Center
Official opening in March
When young talent, researchers and businesses from the horticultural industry come together, then everything is in place for exciting things to happen. Klasmann-Deilmann is keenly awaiting the opening of the World Horti Center in March, and will be welcoming professional visitors to its stand at this permanent exhibition.
In March, the waiting will be over: the World Horti Center in the Netherlands will officially be opening its doors. And Klasmann-Deilmann will be there. The exhibition space covers 9,000 square metres on two levels, and we are represented ‑ as one of 66 stands presenting horticultural-sector businesses on the ground floor. Here, visitors can find out about Klasmann-Deilmann and get in touch with us via … yes, an interactive touch screen! Guided tours of the exhibition area are also available. It is estimated that 25,000 sector professionals will visit the World Horti Center every year.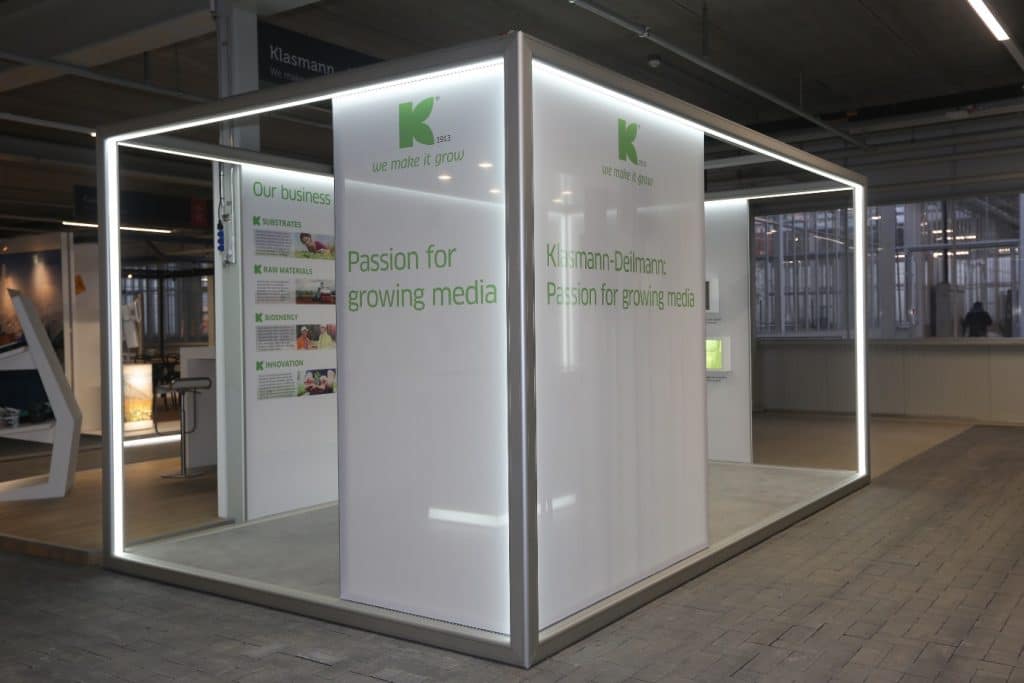 Quite a number of our employees from many different countries have already experienced the inspirational vibe of the World Horti Center ‑ this was when Klasmann-Deilmann hosted an innovation workshop there. And it's precisely this that is one of the Centre's objectives: getting an interesting mix of people under one roof and bringing together students, scientists and businesses from the horticultural industry.
Located in in Naaldwijk within the Westland region, the Netherlands' horticultural heartland, the World Horti Center provides space for 1,200 students, events, symposia and in-service training, and has more than 6,500 square metres available for research greenhouses.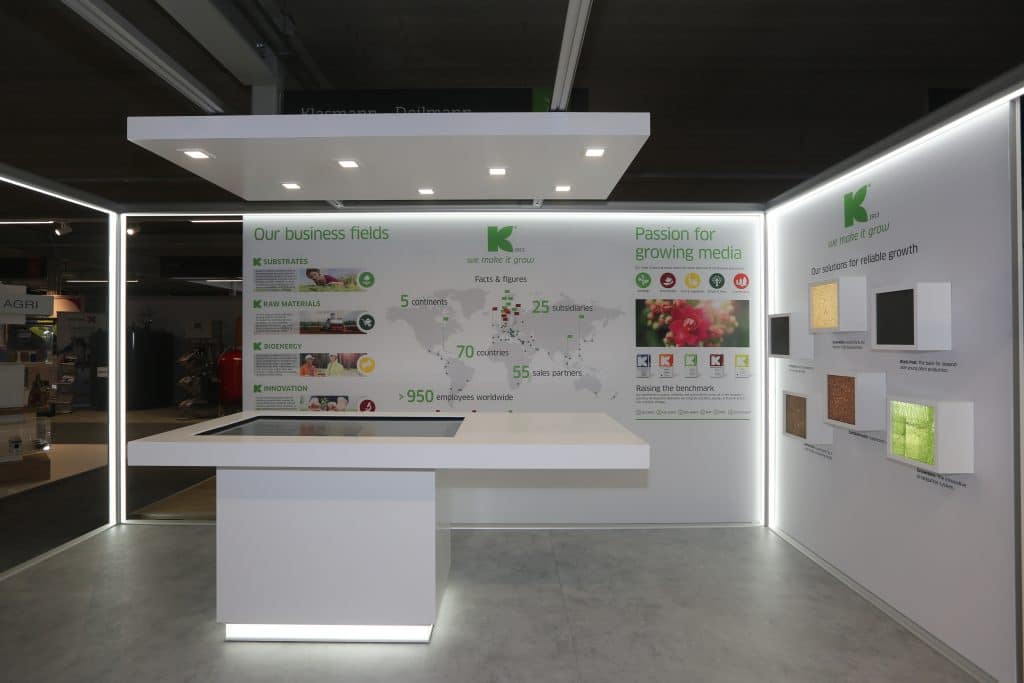 We are looking forward to working together with players across all segments of the industry, to seeing innovations developed ‑ and, of course, to seeing you! A visit to the World Horti Center is well worthwhile and we would love to welcome you to our exhibition stand. Perhaps this could be combined with a bid or two at the Royal FloraHolland flower auction just across the street …
If you'd like to contact us beforehand, or if you have any questions on our stand at the World Horti Center, then Daphne Bronkhorst of Klasmann-Deilmann Benelux will be happy to hear from you.
Tel: +31 65 3812577