Aukstumala educational nature trail in Lithuania
Subsidised by Klasmann-Deilmann Silute
Aukstumala is one of the best known areas of raised bog in the world. It was the first bog to be scientifically researched, notably by the botanist Carl Albert Weber. With the financial support of Klasmann-Deilmann Silute, an educational nature trail has been laid out in this partly unspoilt moorland which was opened this summer.
On this 1.2 kilometre-long trail, visitors to the Silute region can explore the raised bog of Aukstumala. Information is provided at numerous stations and there is a wealth of typical moorland wildlife to observe, with a lookout tower offering wonderful views of the beautiful landscape. The trail starts off as a footpath and continues along a wooden walkway past several observation points.
A third of this raised bog is a protected area and has remained unspoilt to the present day while peat has been extracted in two thirds of the area for some 130 years. The first drainage channels were dug at the end of the 19th century. During the years when it was part of the Soviet Union, there was an entire network of channels. The unspoilt part of the bog was made a nature reserve in 1995.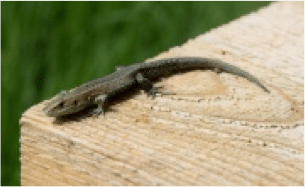 The educational nature trail was constructed as part of a EU-LIFE project. In order to keep the water level high and preserve the bog in its natural state, dams were constructed in the delta of the river Nemunas. The goal of the project is not only to protect the unspoilt part of the bog, but also to create an environment where the typical moorland vegetation can grow again in areas where peat has been extracted in the past.
Work on the nature trail began in October 2015 and it was opened in summer this year. Klasmann-Deilmann Silute gave financial support to the project to assist the building of the lookout tower and the walkway. Employees of the company are also involved in the project team committee.
Carl Albert Weber (1856-1931), a German botanist who specialised in the exploration of bog vegetation, completed a study of Aukstumala. His main work "Über die Vegetation und Entstehung des Hochmoors von Augstumal im Memeldelta" written in 1902 (translated into English in 2002 and republished under the title "C.A. Weber and the Raised Bog of Augstumal") was one of the pioneering works for further research in the field.