A win-win-win situa­ti­on
Scho­l­ar­ship sche­me gives stu­dents a boost
Klasmann-Deilmann is com­mit­ted to sup­por­ting and encou­ra­ging young peop­le. That's why we're invol­ved in the 'Deutsch­land­sti­pen­di­um' scho­l­ar­ship sche­me, which has pro­ved to be a 'win-win-win' situa­ti­on!
An ani­ma­ted trio are wal­king around our Gees­te site tog­e­ther. Anja Frit­zen (Advi­so­ry Ser­vices) and The­re­sa Rob­be (Qua­li­ty Manage­ment) are sho­wing Lisa Pad­eff­ke the pro­duc­tion area, lab and green­house. They are exp­lai­ning to her how our busi­ness works and how dif­fe­rent parts of our ope­ra­ti­ons inter­act to crea­te the end pro­duct: a sub­stra­te per­fec­t­ly tailo­red to each customer's crop requi­re­ments.
Lisa, our visi­tor in Gees­te, is the hol­der of a 'Deutsch­land­sti­pen­di­um' scho­l­ar­ship. She is taking a look at the various pro­duc­tion pro­ces­ses, lis­ten­ing and asking ques­ti­ons; and, of cour­se, the small group is having a few laughs as well.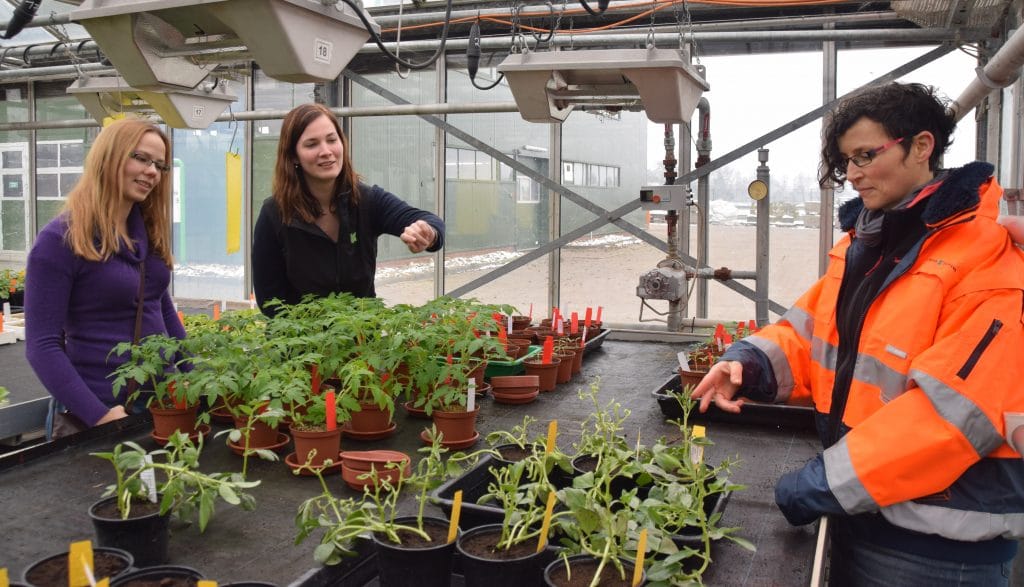 The stu­dent was fami­li­ar with Klasmann-Deilmann even befo­re she star­ted her degree. "If you're stu­dy­ing at Osna­brück Uni­ver­si­ty of App­lied Sci­en­ces, you can hard­ly avo­id Klasmann-Deilmann," she ack­now­led­ges. Lisa is in the fifth semes­ter of her cour­se in Hor­ti­cul­tu­ral Pro­duc­tion. "In my pro­ject the­sis, for examp­le, my focus was on a Klasmann-Deilmann sub­stra­te; I con­duc­ted and eva­lua­ted tri­als using it," she con­ti­nues.
In a rela­xed atmo­s­phe­re, Lisa gets to know Bene­dikt Kossen and Ilka Kra­ne of the Human Resour­ces depart­ment bet­ter. The con­ver­sa­ti­on takes off. She's delight­ed to have been selec­ted for a scho­l­ar­ship. "It's a nice fee­ling to be sup­por­ted in this way – to know you've achie­ved some­thing and to be rewar­ded with finan­ci­al backing."
Klasmann-Deilmann has had a coope­ra­ti­ve arran­ge­ment with Osna­brück Uni­ver­si­ty of App­lied Sci­en­ces sin­ce 2014. Lisa is our third scho­l­ar­ship hol­der under this sche­me. Our ver­dict: it's a gre­at initia­ti­ve! Work­place con­tac­ts are desi­gna­ted and the stu­dent real­ly gets to know the­se peop­le. This regu­lar con­tact results in valu­able two-way com­mu­ni­ca­ti­on on the rele­vant sub­ject mat­ter. In a pro­ject or final the­sis on topics rele­vant to us, the uni­ver­si­ty bene­fits from this basic rese­arch and we pro­fit from the prac­ti­cal­ly app­li­ca­ble fin­dings of the­se inves­ti­ga­ti­ons. And, as well as fun­ding and sup­port, we give the scho­l­ar­ship hol­der a leg-up on the care­er lad­der. Bene­dikt Kossen (our Head of Human Resour­ces) says: "This is a 'win-win-win' situa­ti­on for ever­yo­ne invol­ved."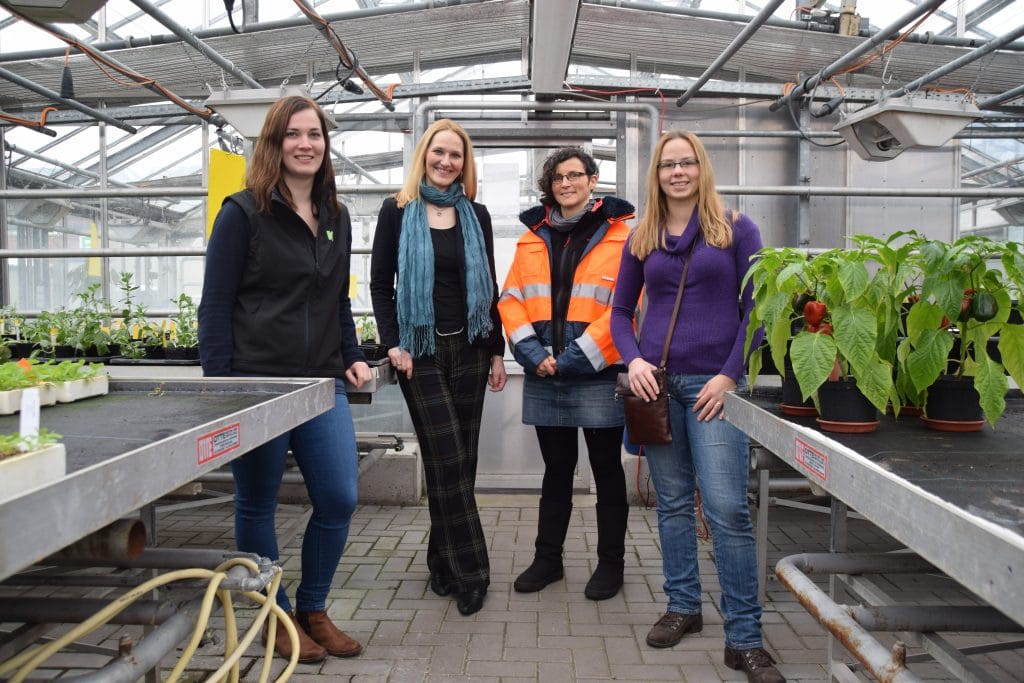 Deutsch­land­sti­pen­di­um scho­l­ar­ships have been awar­ded sin­ce the sum­mer semes­ter of 2011. This pro­gram­me assists talen­ted and high-achie­ving stu­dents of all sub­jec­ts at hig­her-edu­ca­ti­on cen­tres in Ger­ma­ny. Hol­ders recei­ve fun­ding of 300 euros/month (half from pri­va­te-sec­tor fun­d­ers and half from the Federal Government). First, the hig­her-edu­ca­ti­on insti­tu­tes sup­ply the fun­d­ers with (anony­mi­sed) pro­files of sui­ta­ble can­di­da­tes. The fun­d­ers pick the best match from the­se pro­files and then pro­vi­de the reci­pi­ent with ongo­ing per­so­nal sup­port.