Res­to­ra­ti­on of peat bog are­as with peat mos­ses – Inno­va­ti­on for cli­ma­te pro­tec­tion and biodiversity
Peat­lands & rewetting
The majo­ri­ty of Ger­man peat­land sites are no lon­ger in a natu­ral sta­te, due to human inter­ven­ti­on. In con­trast to their ori­gi­nal func­tion as car­bon sinks, the­se are­as in Ger­ma­ny cur­r­ent­ly release 43.8 mil­li­on ton­nes CO2 equi­va­lent (CO2e) per year. This cor­re­sponds to 4.6% of Ger­man green­house gas emis­si­ons1. In Lower Sax­o­ny, peat­land are­as alo­ne account for around 12.7% of total emis­si­ons. Peat extrac­tion and use account for only a small pro­por­ti­on of the­se green­house gas emis­si­ons. In Lower Sax­o­ny, they are respon­si­ble for 1.7% of emis­si­ons1; nati­on­wi­de, the figu­re is a mere 0.2%2.
To res­to­re degra­ded peat bogs to their natu­ral sta­te – after peat har­ve­s­ting has ceased,
for examp­le – the sites are typi­cal­ly rewet­ted and the natu­ral pro­cess of colo­ni­sa­ti­on allo­wed to take its cour­se. This can often take deca­des, or in many cases doesn't hap­pen at all.
In addi­ti­on to the absence of seed poten­ti­al, over half of all rewet­ted are­as are eit­her too dry or too wet and as a result the­re is litt­le pro­spect of them retur­ning to a living peat bog. Most typi­cal bog spe­ci­es such as peat-forming hum­mock mos­ses and other typi­cal vascu­lar plants, such as white beak-sedge, are unli­kely to estab­lish inde­pendent­ly. Rewet­ted, semi-natu­ral are­as remain sources of green­house gases; in 2013 they emit­ted 193.000 ton­nes CO2 equi­va­lent in Lower Sax­o­ny3.
Peat bog restoration
Res­to­ra­ti­on of degra­ded peat bogs can be acce­le­ra­ted by intro­du­cing typi­cal rai­sed bog vege­ta­ti­on such as peat-forming hum­mock mos­ses (Spha­gnum spp.) and care­ful­ly adap­ted water manage­ment techniques.
This inno­va­ti­ve pro­cess can help estab­lish typi­cal peat bog vege­ta­ti­on and achie­ve posi­ti­ve cli­ma­te effects at least 30 years ear­lier than can be attai­ned by using tra­di­tio­nal rewet­ting methods. The resul­ting eco­sys­tem ser­vices can be asses­sed and, in the form of Eco­points (Ger­ma­ny) or cli­ma­te cer­ti­fi­ca­tes, com­pen­sa­ti­on recei­ved for the­se services.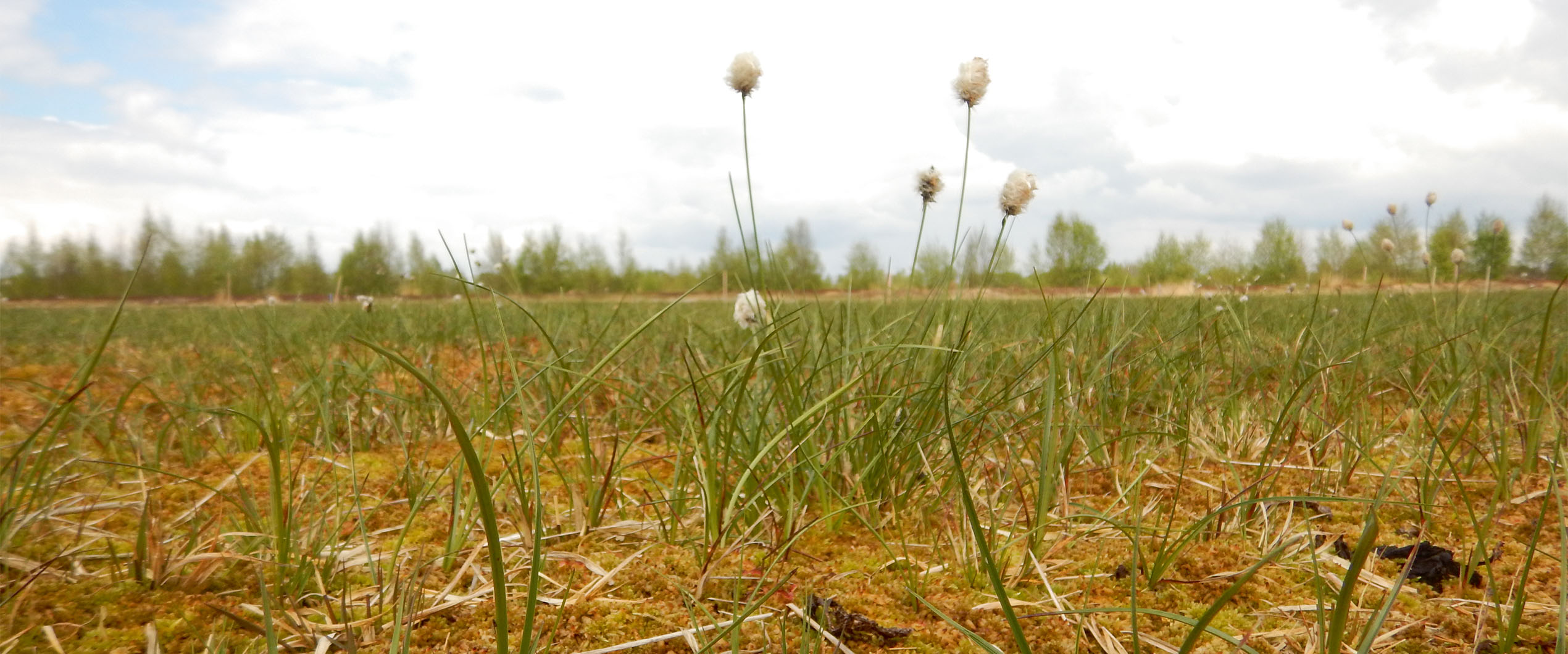 Res­to­ring degra­ded bogs with peat moss encou­ra­ges the sett­le­ment of typi­cal bog flo­ra and fau­na and the acce­le­ra­ted re-estab­lish­ment of rare and pro­tec­ted bio­to­pe types.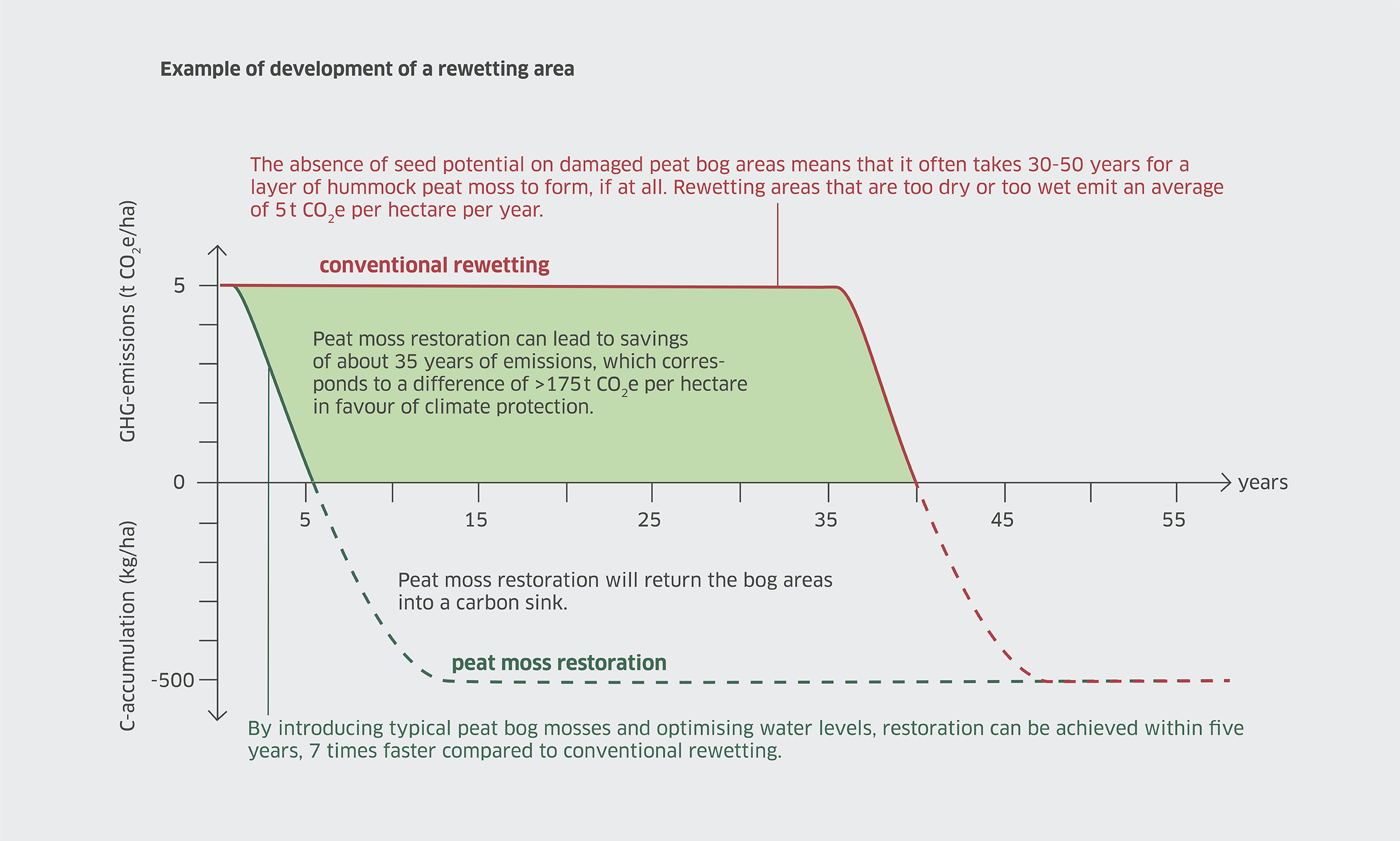 How we pro­ceed and what advan­ta­ges this has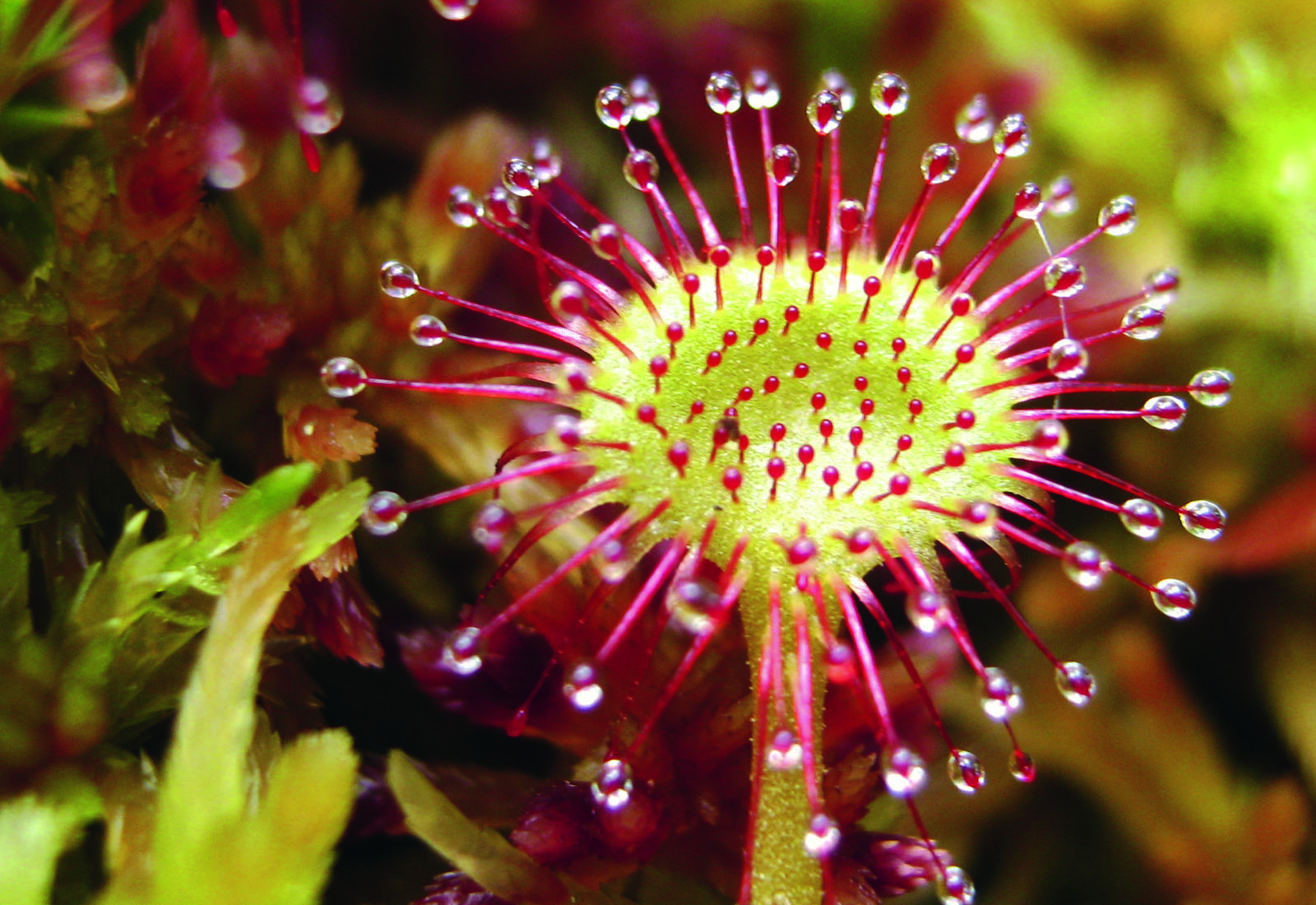 Hydro­lo­gi­cal eva­lua­ti­on of the area and pro­fes­sio­nal pre­pa­ra­ti­on of the site
Ensu­ring opti­mal irri­ga­ti­on and main­ten­an­ce of areas
Har­ve­s­ting moss from our own peat moss bank or sus­tainab­le repro­duc­tion in a greenhouse
Pla­ce­ment of peat moss frag­ments and accom­pany­ing vege­ta­ti­on whe­re appropriate
Coverage of various types of peat moss in a short peri­od of time
Addi­tio­nal­ly, with sum­mers beco­m­ing incre­a­singly dry, peat­land res­to­ra­ti­on will play a key role in fire prevention.
Pre­ser­va­ti­on of the peat body
Pre­ven­ti­on of peat decomposition
Crea­ti­on of a car­bon sink
Estab­lish­ment, wit­hin 5 years, of cli­ma­te neu­tral peat moss are­as, 35 years ear­lier than cur­rent tech­ni­ques allow
Savings of 175 t CO2 per hec­ta­re over at least 35 years (equi­va­lent to the CO2 sequestra­ti­on of 1750 trees)
Lower emis­si­ons of metha­ne and car­bon dioxi­de green­house gases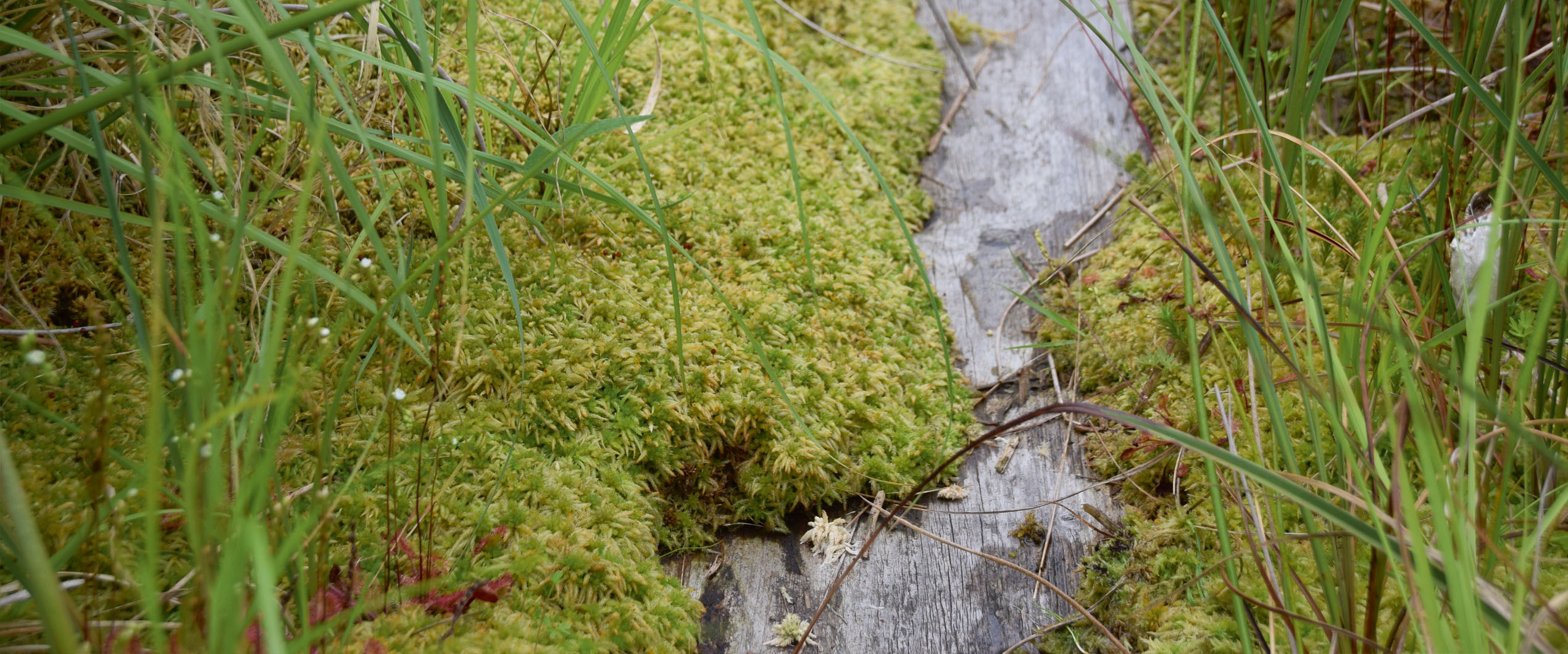 Crea­ti­on of habi­tats for end­an­ge­red and pro­tec­ted spe­ci­es, such as:
Hun­ting grounds for amphi­bi­ans (e.g. moor frog)
Bree­ding are­as for ground nes­ting birds (e.g. Nort­hern lapwing)
Envi­ron­ments for many spe­ci­es of insects and spiders
Nec­tar plants for but­ter­flies (e.g. Sil­ver-stud­ded blue)
Immedia­te incre­a­se in bio­di­ver­si­ty of typi­cal peat bog vege­ta­ti­on (e.g. sun­dew & cot­ton grass)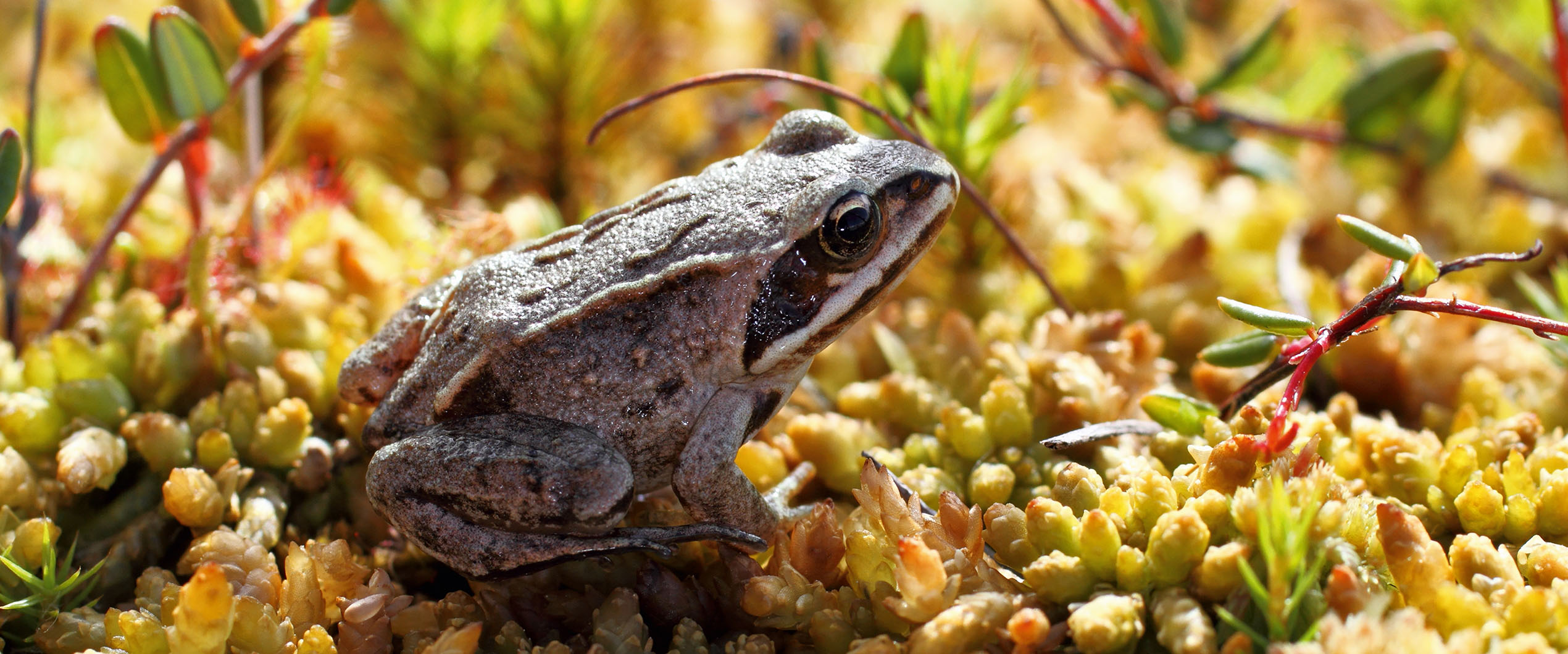 Due to the rari­ty of pris­ti­ne peat bog habi­tats in Ger­ma­ny, one of the major pro­blems lies in get­ting hold of source mate­ri­al for ino­cu­la­ti­on. Klasmann-Deilmann cul­ti­va­tes pro­tec­ted peat mos­ses in their own peat moss bank (open field site) and using peat moss grown in a green­house environment.
This means we no lon­ger need to access natu­ral or semi-natu­ral peat­land are­as to obtain ino­cu­lants. Eit­her indi­vi­du­al spe­ci­es or a mix­tu­re of spe­ci­es can be pro­vi­ded, depen­ding on the client's wis­hes. Regio­nal peat moss varie­ties can also be pro­pa­ga­ted for spe­ci­fic requirements.
Rai­sed bog open field cultivation
Seven peat moss spe­ci­es available
Sites are colo­nis­ed direct­ly with flo­ra and fau­na (up to 40 plant spe­ci­es, usual­ly tho­se typi­cal of rai­sed bogs, plus a varie­ty of insect and spi­der species)
20 Spha­gnum (peat moss) spe­ci­es are available
Tar­ge­ted green­house pro­pa­ga­ti­on of nati­ve, local ori­gin species
Pure Spha­gnum moss without unwan­ted flo­ra and fauna
Plants estab­lish quick­ly as they have been pre-cultivated
Without inter­ven­ti­on that affects natu­ral peatlands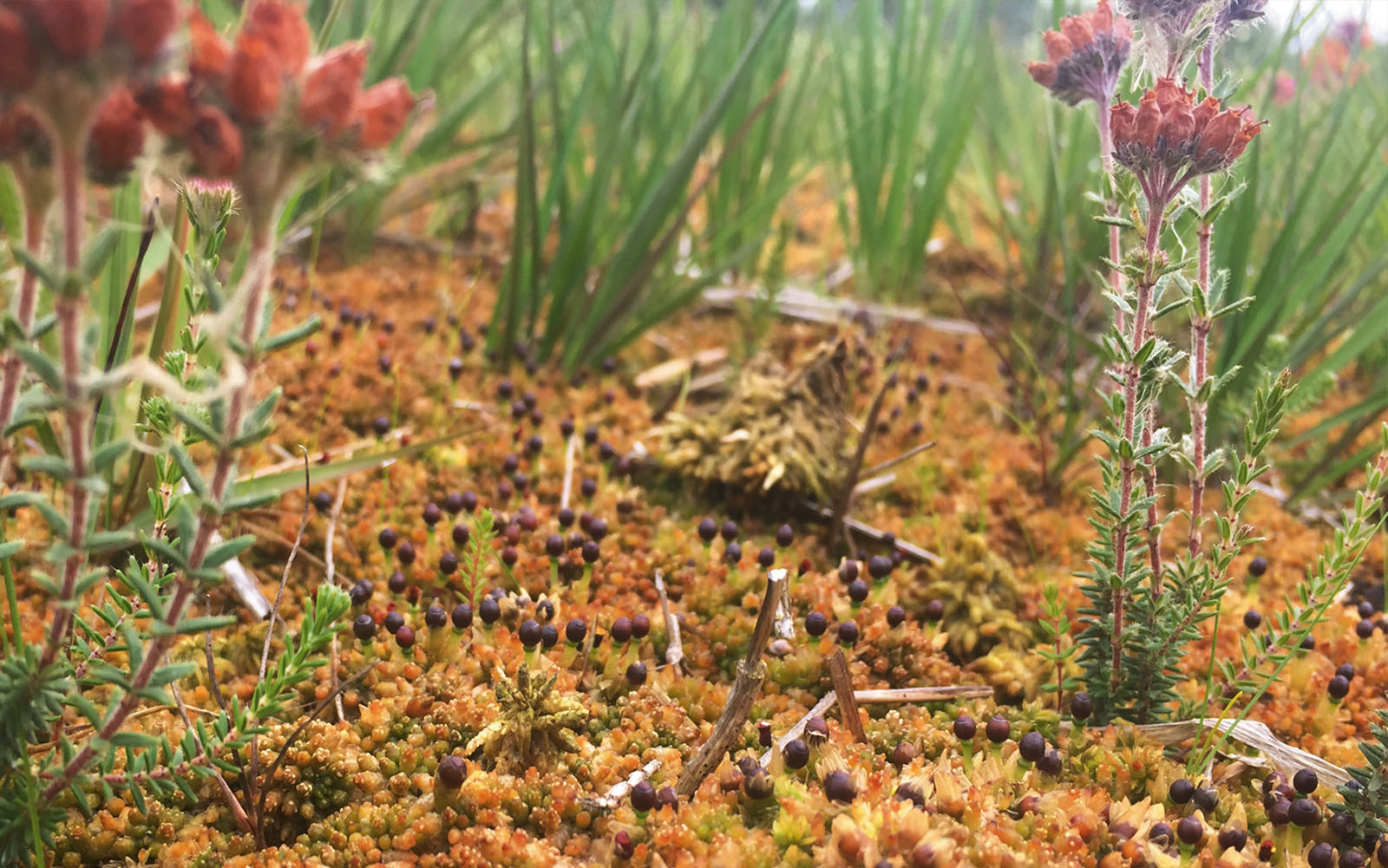 Our ser­vices at a glance
Advice on finan­ce opti­ons, land plan­ning and water management
Com­ple­te imple­men­ta­ti­on and main­ten­an­ce of new land deve­lo­p­ment schemes
Sup­ply of peat-forming hum­mock peat moss from a ran­ge of sources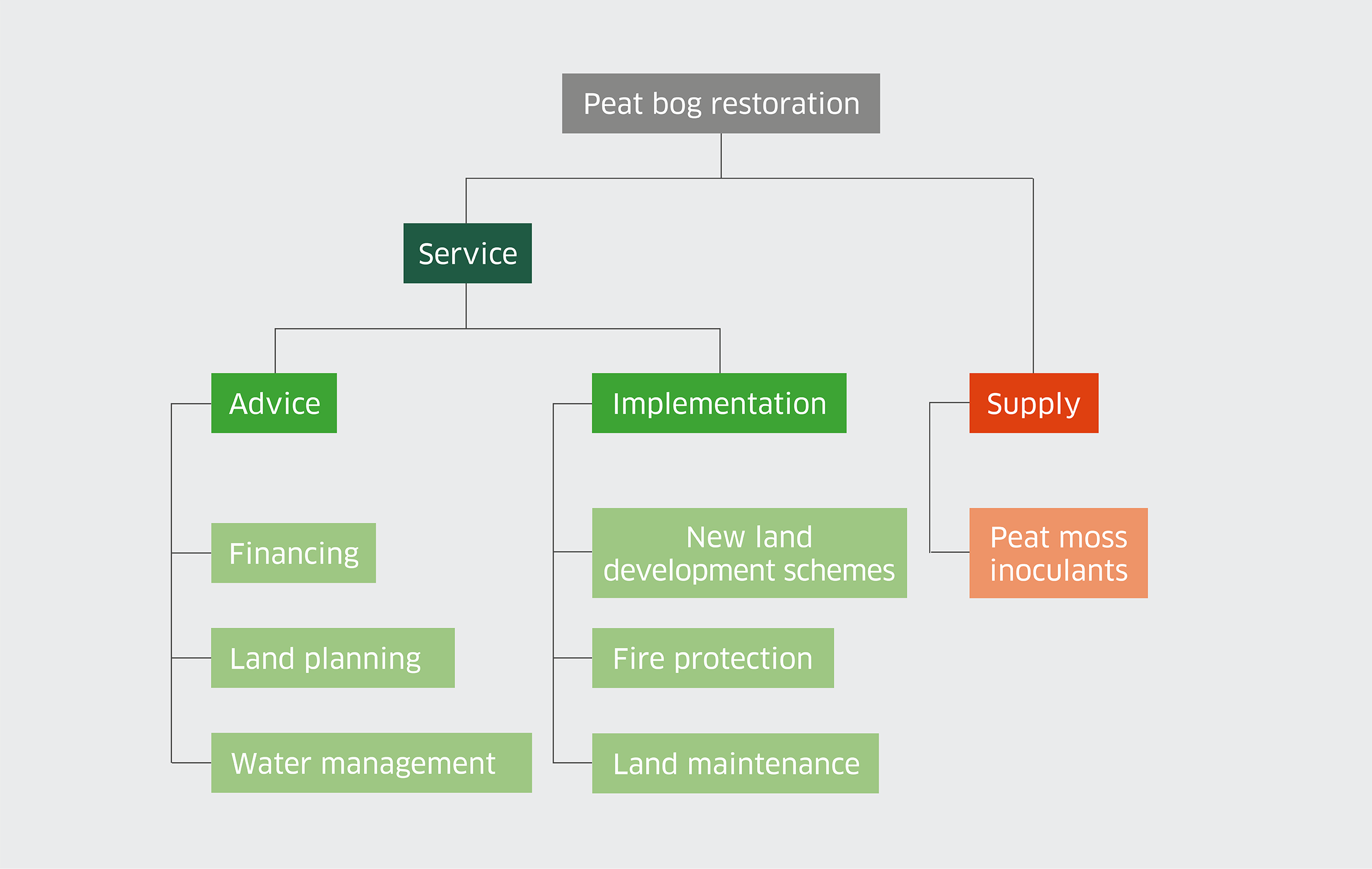 Refe­ren­ces
1Nie­der­säch­si­sches Minis­te­ri­um für Umwelt, Ener­gie und Kli­ma­schutz (2016). Pro­gramm Nie­der­säch­si­sche Moor­land­schaf­ten – Grund­la­gen, Zie­le, Umset­zung (Lower Sax­o­ny Moor­lands Pro­gram­me – Basics, goals, imple­men­ta­ti­on), p. 9, 32
2Umwelt­bun­des­amt (2014). Bericht­erstat­tung unter der Kli­ma­rah­men­kon­ven­ti­on der Ver­ein­ten Natio­nen und dem Kyo­to-Pro­to­koll 2014. – Natio­na­ler Inven­tar­be­richt zum Deut­schen Treib­haus­gas­in­ven­tar 1990–2012 (Natio­nal Inven­to­ry Report on the Ger­man Green­house Gas Inven­to­ry 1990–2012) – Cli­ma­te Chan­ge 24/2014, p. 847
3Höper, Hein­rich (2015). Treib­haus­gas­emis­sio­nen aus Moo­ren und Mög­lich­kei­ten der Ver­rin­ge­rung (Green­house gas emis­si­ons from peat­lands and ways to redu­ce them), TELMA Bei­heft 5, p. 146