At our cus­to­mers' service
We offer our cus­to­mers and sup­pliers maxi­mum relia­bi­li­ty, pro­fes­sio­na­li­ty and trans­pa­ren­cy while mee­ting sus­taina­bi­li­ty cri­te­ria. Our focus in the­se acti­vi­ties is on each of our busi­ness part­ners' spe­ci­fic requi­re­ments, and we are a key fac­tor in hel­ping them achie­ve their goals. We have a par­ti­cu­lar­ly good track record in long-term coope­ra­ti­ve relationships.
More ener­gy from sus­tainab­le resources
Among the bin­ding tar­gets for par­ti­ci­pa­ting nati­ons set by the Euro­pean Union's Rene­wa­ble Ener­gy Direc­ti­ve is that, by the year 2020, at least 20% of final ener­gy con­sump­ti­on shall be from rene­wa­ble sources.
In respon­se to this, demand for alter­na­ti­ve ener­gy sources is expec­ted to grow con­si­der­ab­ly, and we see this as crea­ting momen­tum for our busi­ness model. With rene­wa­ble resour­ces and bio­mass from Lat­via and Lit­hua­nia, we are con­tri­bu­ting towards sus­tainab­le deve­lo­p­ment in the­se countries.
Our wood­chips:
satisfy requi­re­ments under the EU Directive;
are an eco-friend­ly ener­gy source from sus­tainab­ly mana­ged sources;
decre­a­se CO2 emis­si­ons by redu­cing the use of fos­sil ener­gy sources;
are a com­pe­ti­ti­ve pro­duct deri­ved from domestic resources;
crea­te employ­ment (both direct­ly and indi­rect­ly) in rural regions.
Addi­tio­nal­ly, Klasmann-Deilmann Bio­en­er­gy SIA is under­go­ing the cer­ti­fi­ca­ti­on pro­cess for the Sus­tainab­le Bio­mass Part­ners­hip (SBP), in which gui­de­li­nes are laid down on com­pli­an­ce with envi­ron­men­tal, eco­no­mic and social cri­te­ria in bio­mass pro­duc­tion. Mem­bers­hip of this sche­me will con­firm the sus­taina­bi­li­ty of the bio­mass sold by Klasmann-Deilmann. This cer­ti­fi­ca­ti­on is an important fac­tor for cus­to­mers both in and out­side the Bal­tic region.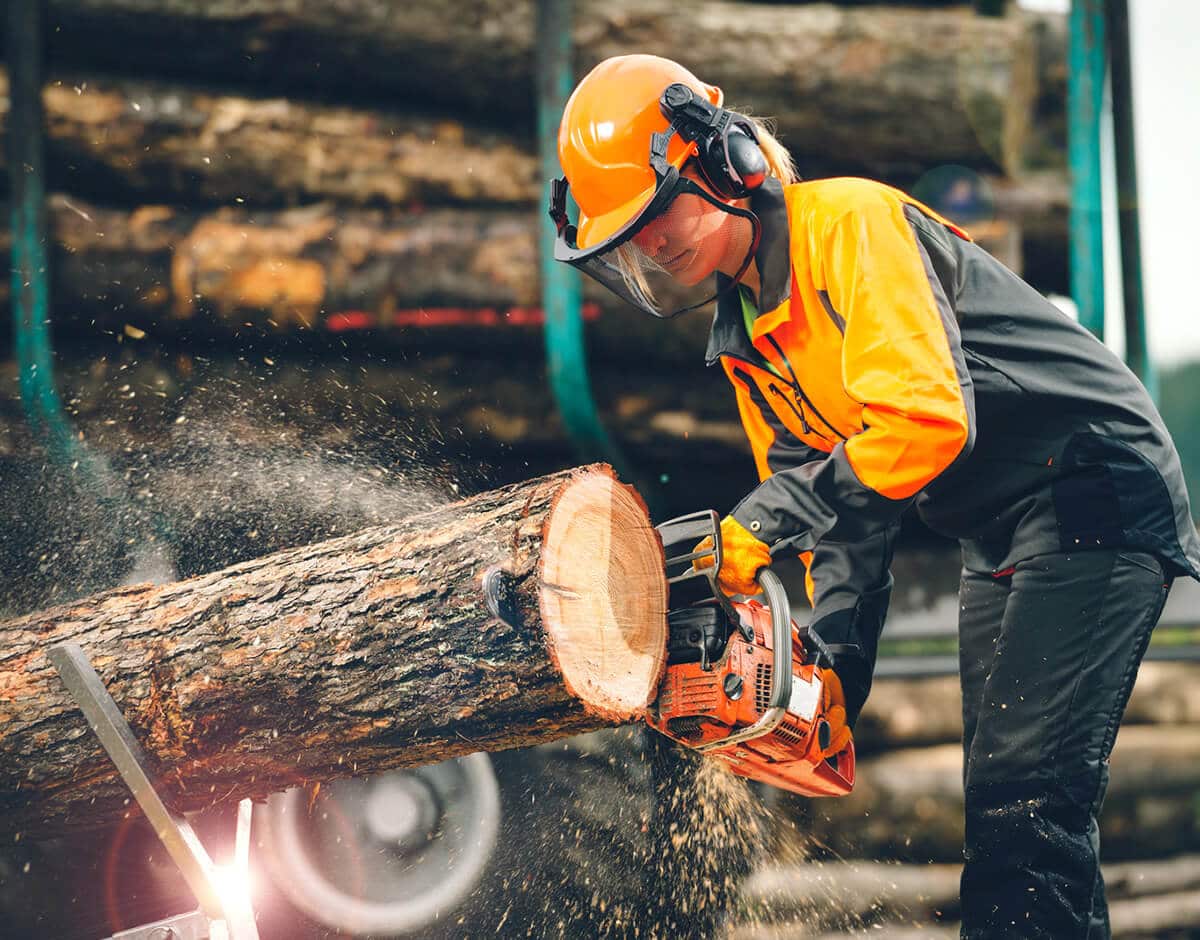 Our BIOENERGY busi­ness unit
Our invol­ve­ment in the ener­gy sec­tor is a result of fun­da­men­tal con­si­de­ra­ti­ons, some 10 years ago, on our organisation's long-term stra­te­gic deve­lo­p­ment. Given that we have exper­ti­se in mana­ging lar­ge expan­ses of land and in uti­li­sing bio­mass, we iden­ti­fied the rene­wa­ble ener­gy and resour­ces seg­ment as an appro­pria­te addi­tio­nal line of business.
In 2008 we set up a sales com­pa­ny in Lit­hua­nia cal­led UAB Klasmann-Deilmann Bio­en­er­gy, which meant we were soon able to enter the Bal­tic mar­ket for rene­wa­ble ener­gy and resour­ces. Sin­ce 2010, we have been pur­suing exten­si­ve short-rota­ti­on cop­pi­ce (SRC) pro­jects in the Bal­tic coun­tries. This regi­on is espe­cial­ly well pla­ced for the pro­duc­tion and sale of the­se alter­na­ti­ve resour­ces and forms of ener­gy: demand for bio­mass as an ener­gy source is incre­a­sing here, and the eco­no­mic envi­ron­ment is con­si­der­al­ly more favoura­ble to sus­tainab­le ener­gy poli­ci­es than in Germany.
Along­side wood­chips from SRC, fuel peat still plays a part in the regio­nal ener­gy mix. The use of both the­se ener­gy sources is of gre­at impor­t­ance to Lit­hua­nia and Esto­nia, enab­ling the­se coun­tries to maxi­mi­se the pro­por­ti­on of domestic resour­ces used in genera­ting heat and power, and in this way to make them inde­pen­dent of gas, oil and coal sup­plies from abroad.
Three Lat­via-based firms – among the lea­ding domestic sup­pliers of bio­mass – have belon­ged to the Klasmann-Deilmann Group sin­ce 2016. As tra­ding com­pa­nies, they have long-stan­ding asso­cia­ti­ons with the major wood­chip pro­du­cers and with key cus­to­mers in the heat and ener­gy pro­duc­tion seg­ments in both Lat­via and Swe­den. In 2017, the­se three enter­pri­ses were amal­ga­ma­ted to form Klasmann-Deilmann Bio­en­er­gy SIA. The new com­pa­ny is based in Riga, and we also ope­ra­te bran­ches in Jel­ga­va, Lie­pā­ja and Zilaiskalns.
Fur­ther information
Con­ta­ct LithuaniaCon­ta­ct Latvia