Ser­vices
Klasmann-Deilmann Bio­en­er­gy is spe­cia­li­sed in the pro­duc­tion and sale of bio­mass for use as an ener­gy source, in wood tra­ding, and in fores­try services.


Wood­chips are made by cut­ting (or chip­ping) lar­ger pie­ces of wood – bran­ches, fores­try or wood-pro­ces­sing resi­du­es. Depen­ding on qua­li­ty, they are used for genera­ting ener­gy and heat or in wood pulp pro­duc­tion. Klasmann-Deilmann is also making incre­a­sing use of wood­chips to pro­du­ce wood fib­re for sub­stra­te manufacture.
Klasmann-Deilmann Bio­en­er­gy pro­du­ces and sells high-qua­li­ty wood­chips deri­ved from various tree spe­ci­es. Their tech­ni­cal spe­ci­fi­ca­ti­ons as an ener­gy source are as follows:
Water con­tent: 35% – 60%;
Ash con­tent: 1% – 2%;
Weight: 300 kg – 450 kg/m3;
Calo­rific value: up to 2.2 MWh/t or 7.92 GJ/t.
We pro­vi­de depen­da­ble logistics ser­vices for pro­duct deli­very pur­po­ses, and agree deli­very terms and con­di­ti­ons direct­ly with our customers.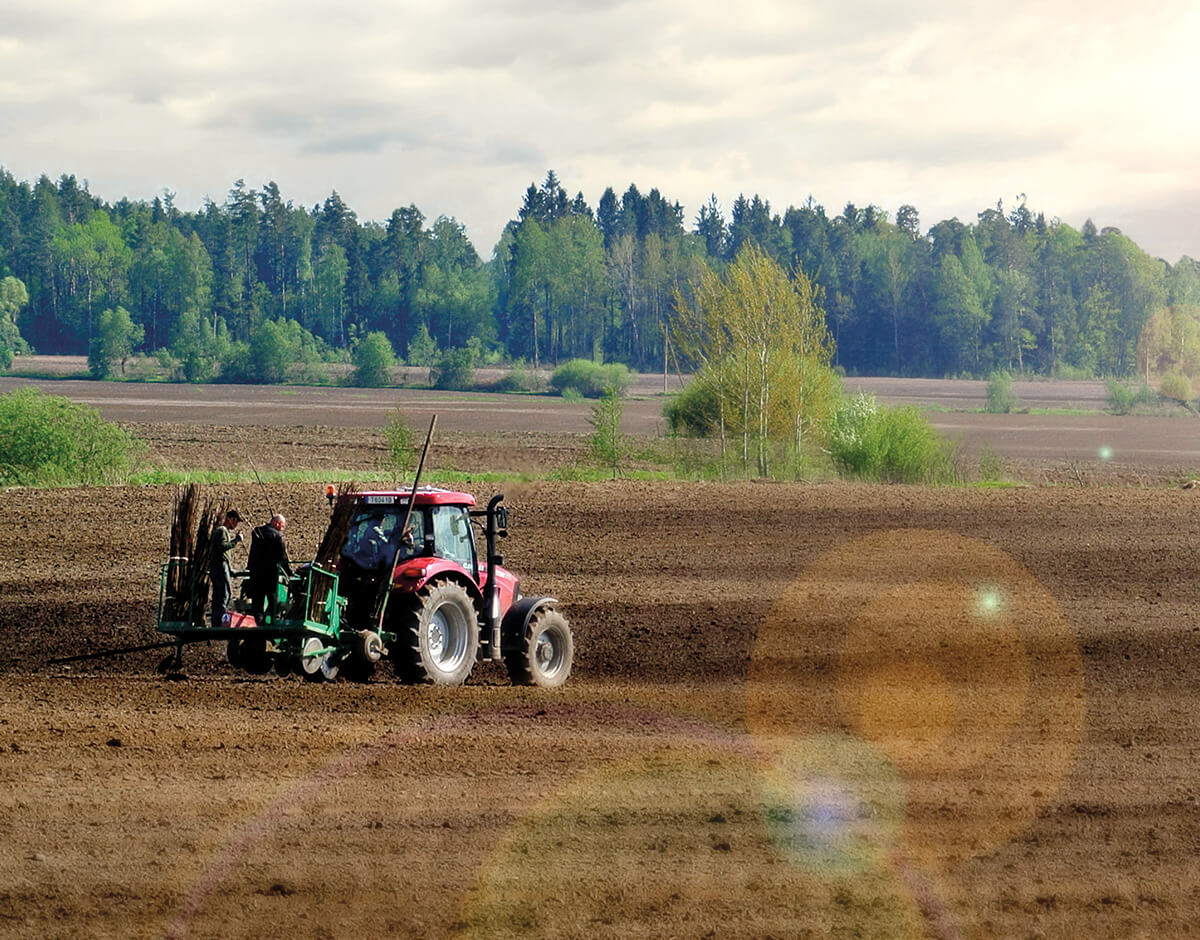 Saw­dust
As well as wood­chips, we also sell high-qua­li­ty saw­dust ide­al­ly sui­ted for pro­du­cing pel­lets, wood pulp, con­struc­tion mate­ri­als and bri­quet­tes. Long-term agree­ments with our sup­pliers ensu­re the con­ti­nuous avai­la­bi­li­ty of our raw mate­ri­als. Our logistics ser­vices are also avail­ab­le for sawdust.
Pro­duc­tion
Our wood­chips are pro­du­ced on site at our short-rota­ti­on cop­pi­ce (SRC) plan­ta­ti­ons or in the wood­lands con­cer­ned. Klasmann-Deilmann Bio­en­er­gy cur­r­ent­ly has two mobi­le chip­pers and four trans­por­ting units.
Our fleet con­sists of two Vol­vo trucks equip­ped with mobi­le Mus Max 10XL TG wood chip­pers. The­se enab­le us to achie­ve our annu­al pro­duc­tion capa­ci­ty of as much as 240,000 m³ of loo­se wood­chips, which can be pro­du­ced direct­ly on site in any loca­ti­on. For each of the chip­pers, the­re are two lor­ries with wal­king-floor trai­lers avail­ab­le for wood­chip remo­val, allowing a con­ti­nuous and effi­ci­ent pro­duc­tion process.
To store our resour­ces, we have estab­lis­hed sto­rage loca­ti­ons at logisti­cal­ly favoura­ble pla­ces bet­ween our pro­duc­tion sites and whe­re our cus­to­mers are. During the cold sea­son, we deli­ver direct from our SRC sites and from our sto­rage points.


Klasmann-Deilmann Bio­en­er­gy is cur­r­ent­ly incre­a­sing its tra­ding acti­vi­ties invol­ving round tim­ber. We also do busi­ness with part­ners out­side the Bal­tic regi­on, and our cus­to­mers par­ti­cu­lar­ly value our order-spe­ci­fic services.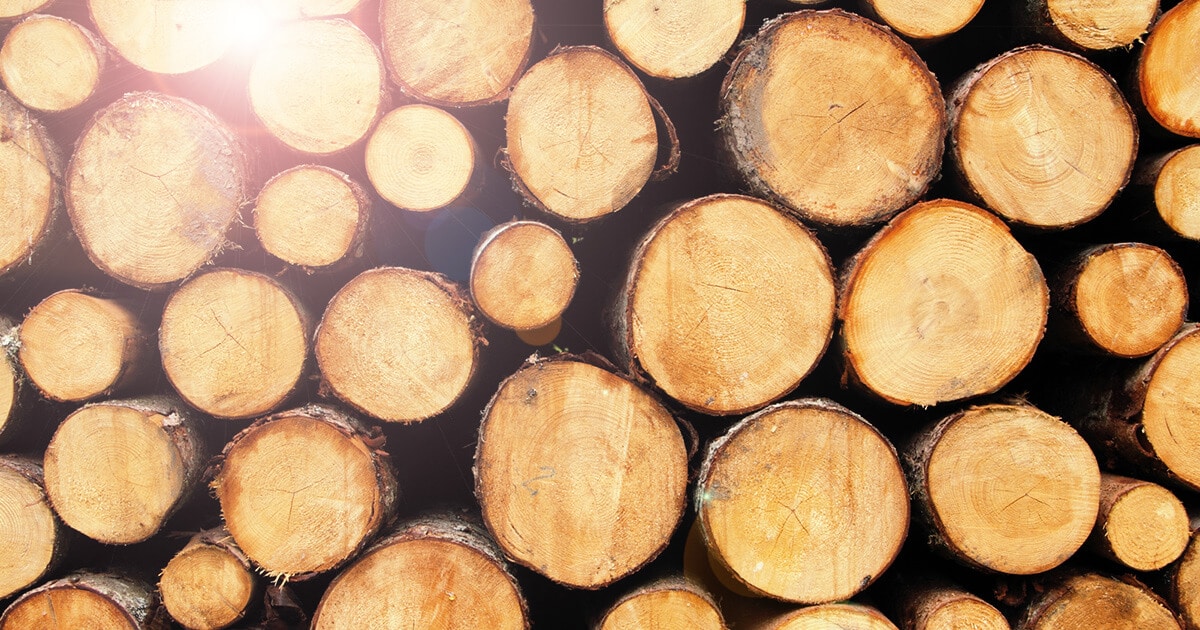 Forest manage­ment
In Lit­hua­nia and Lat­via, Klasmann-Deilmann is among the pioneers of clo­se-to-natu­re forest manage­ment as desi­red by envi­ron­ment­al­ly con­scious wood­land owners. The main bene­fits of this approach over con­ven­tio­nal fores­try methods are as follows:
Assess­ment and care of indi­vi­du­al trees is tailo­red to site conditions;
The har­ve­s­ted tim­ber is of espe­cial­ly high quality;
Clear-fel­ling is avoided;
Forest owners gene­ra­te impro­ved sales reve­nues from manage­ment of their stands;
Manage­ment cos­ts are reduced.
Our forest manage­ment ser­vices com­pri­se the following:
Iden­ti­fi­ca­ti­on of long-term deve­lo­p­ment poten­ti­al for a given stand;
Com­pre­hen­si­ve cost analysis;
Mar­ke­ting of all wood products.
What this invol­ves in prac­ti­ce is, for examp­le, site plan­ning, estab­li­shing bounda­ries, obtai­ning appro­vals, and pro­ject plan­ning with regard to forest infrastructure.
Land­s­cape management
High-qua­li­ty raw wood mate­ri­als can be obtai­ned from regu­lar main­ten­an­ce of over­grown agri­cul­tu­ral land, dit­ches and embank­ments. We offer rele­vant ser­vices to far­mers, local aut­ho­ri­ties, forest owners and other cus­to­mers. Here, too, we use power­ful equip­ment that ensu­res effi­ci­ent ope­ra­ti­ons to maxi­mi­se cus­to­mer satisfaction.
Chip­ping and wood­chip remo­val services
Klasmann-Deilmann Bio­en­er­gy pro­vi­des the full ran­ge of wood-chip­ping and wood­chip remo­val ser­vices. We have ultra­mo­dern machine­ry and expe­ri­en­ced ope­ra­tors avail­ab­le for this pur­po­se. And we con­sult with our cus­to­mers in depth befo­re­hand to ensu­re pro­cess- and out­co­me-focu­sed plan­ning of our operations.