Voca­tio­nal trai­ning and 'dual' training/degree pro­gram­mes at Klasmann-Deilmann
So you've almost finis­hed school and want to do a reco­gnis­ed voca­tio­nal trai­ning pro­gram­me? Well, then: wel­co­me to Klasmann-Deilmann! Wha­te­ver your edu­ca­tio­nal back­ground – here, ever­yo­ne can deve­lop their talents. Klasmann-Deilmann offers many oppor­tu­nities to train for a spe­ci­fic occup­a­ti­on. If you're a sav­vy go-get­ter, then a technical/industrial role is pro­bab­ly right for you. If you have strong orga­ni­sa­tio­nal skills and are a natu­ral com­mu­ni­ca­tor, then you should pro­bab­ly opt for a commercial/administrative care­er. And if you have a more aca­de­mic line of work in mind, you can com­bi­ne theo­ry and prac­ti­ce in a 'dual' cour­se of stu­dies at Klasmann-Deilmann.
Administrative/commercial occup­a­ti­ons
As an admi­nis­tra­tor, your job is to keep ever­ything run­ning smooth­ly. This means you need good orga­ni­sa­tio­nal and team­work skills. You'll learn ever­ything else during your trai­ning pro­gram­me, with the prac­ti­cal com­po­nent here in the work­place and the more theo­re­ti­cal part of the cour­se at voca­tio­nal school.
Technical/industrial occup­a­ti­ons
Tho­se who opt for a technical/industrial care­er with us often have to deal with hea­vy equip­ment and lar­ge machine­ry. Yes, you need to be a very hands-on per­son. But you also need to be intel­li­gent and clued in about how things work and how to fix them. You'll acqui­re the necessa­ry know-how during a 'dual' trai­ning pro­gram­me, i.e. in the work­place at Klasmann-Deilmann and at voca­tio­nal school.
Gra­dua­te professions
One opti­on at Klasmann-Deilmann is a com­bi­ned voca­tio­nal trai­ning und degree pro­gram­me in which you regu­lar­ly alter­na­te bet­ween the trai­ning work­place and a hig­her-edu­ca­ti­on cent­re. This enab­les you to com­bi­ne theo­ry and prac­ti­ce, put your expe­ri­ence to use from an ear­ly sta­ge, and con­so­li­da­te it in day-to-day work. Ano­t­her big advan­ta­ge: you can do your Bachelor's the­sis with us in the sixth semester.
Internships and job oppor­tu­nities for school pupils at Klasmann-Deilmann
Are you loo­king for a sti­mu­la­ting internship? Well, we offer various pos­si­bi­li­ties on that front. For examp­le, school pupils can do a work expe­ri­ence pla­ce­ment with us. If you've alrea­dy finis­hed school, you can also do an internship to get a clo­ser insi­de look at Klasmann-Deilmann. You'll beco­me fami­lia­ri­sed with many dif­fe­rent are­as: our labs and green­houses, our machine­ry pool and engi­neers' work­shops. Alter­na­tively, you can acquaint yourself with the acti­vi­ties – indoors and out­doors respec­tively – of our admi­nis­tra­ti­ve or raw-mate­ri­als pro­ces­sing teams. What's cer­tain is that you'll be ama­zed at the wide ran­ge of care­er oppor­tu­nities at Klasmann-Deilmann.
Pupils keen to find a sum­mer job, for instance, are also wel­co­me to con­ta­ct us.
The easiest way to start the pro­cess is to wri­te an e‑mail to Andrea Bruns at tel­ling her what you're loo­king for.
FAQs for school pupils and their parents
Our sug­ges­ti­ons for your app­li­ca­ti­on: things to bear in mind
To get a full pic­tu­re of who you are, we need more than a pho­to. So befo­re you sub­mit your app­li­ca­ti­on, first make sure you haven't for­got­ten anything important.
How can I send my application?
Have you got ever­ything you need for you app­li­ca­ti­on? Then sim­ply send it to us – pre­fer­a­b­ly online, but you can of cour­se also send it by post.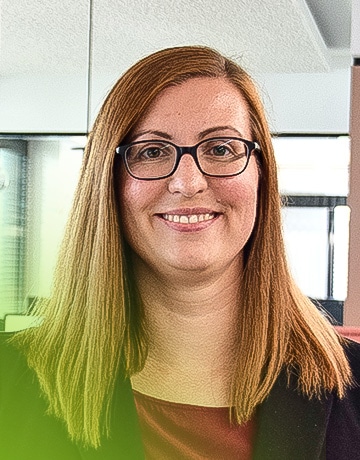 Klasmann-Deilmann GmbH (Gees­te)
Tan­ja Arens
Georg-Klasmann-Str. 2–10
49744 Geeste
[email protected]​klasmann-​deilmann.​com