Florabella – our quality potting soils for hobby gardeners
Many factors play a part in the process of achieving healthy and long-lasting plants in both home and garden. High-quality plants simply give hobby gardeners enjoyment for longer. And each plant depends on the right care. They require a suitable environment, the right light conditions, appropriate additions of fertiliser and water in the right quantities.
Florabella helps amateur gardeners look after their plants - from foliage plants to flowers, from vegetables or herbs to fruit plants. Our quality potting soils ensure all plants grow well in homes and gardens. Florabella is available only from well-stocked retailers.
Fruit, vegetables & herbs
Professional-quality products for the amateur market
Florabella growing media and soil additives are made to balanced recipes and produced from the best raw materials, selected additives and high-quality fertilisers. This enables hobby gardeners to benefit from our unparalleled expertise gained in the commercial-horticulture sector.
Select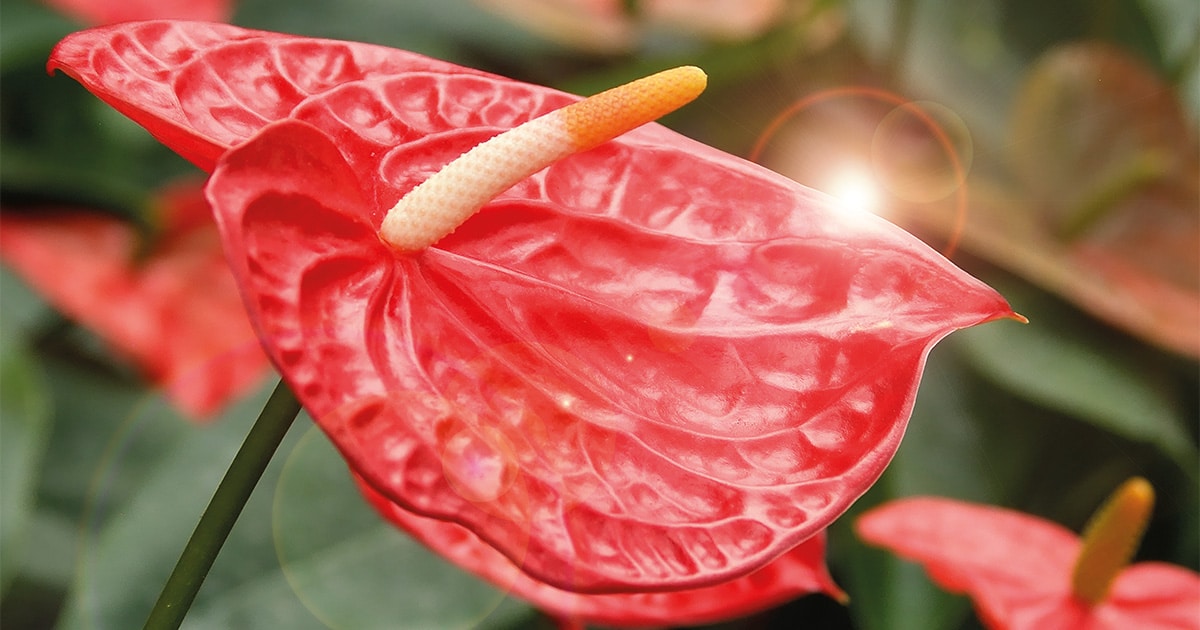 For growing-on of bromelias, anthuriums, Spathiphyllum and root-sensitive foliage plants with long growing periods, structurally stable substrates with a high air capacity are required. That's why we've developed Select substrates whose air retention capacity remains consistently high throughout the growing cycle, and whose exceptional structural stability prevents compacting of the substrate. With a very small percentage of fine material, blends of stable white-peat fractions and selected admixing agents achieve optimal capillary water distribution, especially when using drip irrigation and ebb-and-flow systems.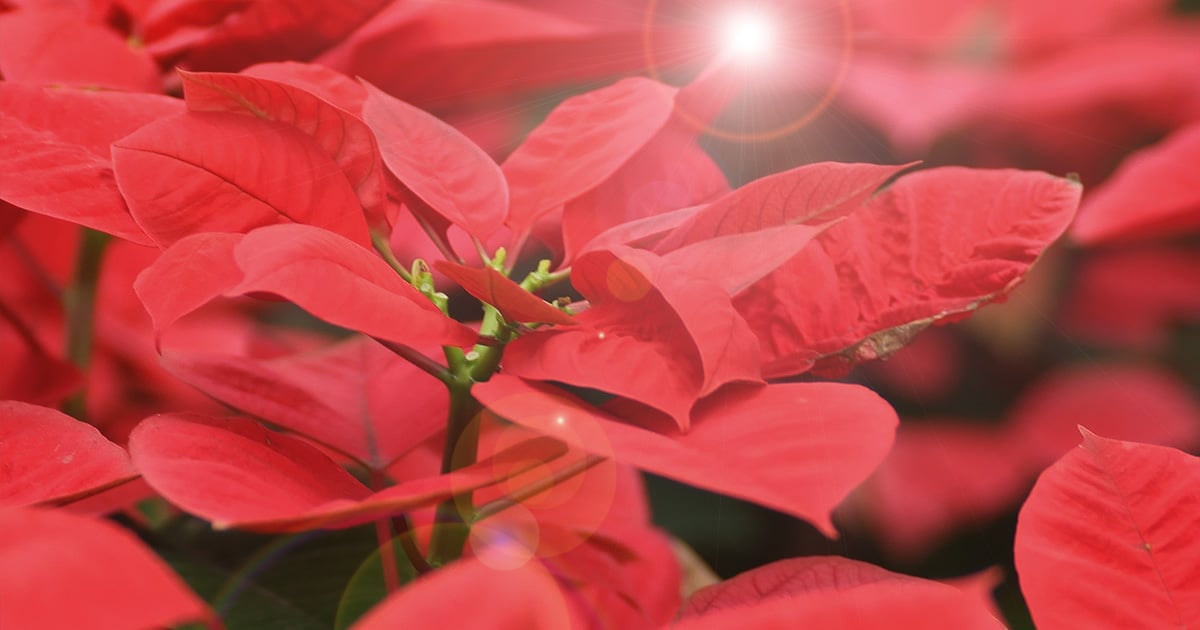 For pot plants, Select provides substrate solutions based on stable white-peat fractions. For poinsettias, this ensures an air capacity of over 15% by volume; for sensitive crops with a particularly long growing cycle such as foliage plants, palms and Calathea, air capacity is over 25%. To assist the blue coloration of potted hydrangeas, specialist substrates are boosted with aluminium sulphate and their pH value is adjusted accordingly. Individual solutions are also possible for potted chrysanthemums and potted roses, as well as for Primula obconica and many other plants. For cyclamens, stable clay granules with high exchange capacity for nutrients are available. Besides reinforcement with a high-potash fertiliser, the addition of antagonistic Fusarium strains to suppress cyclamen wilt is also possible.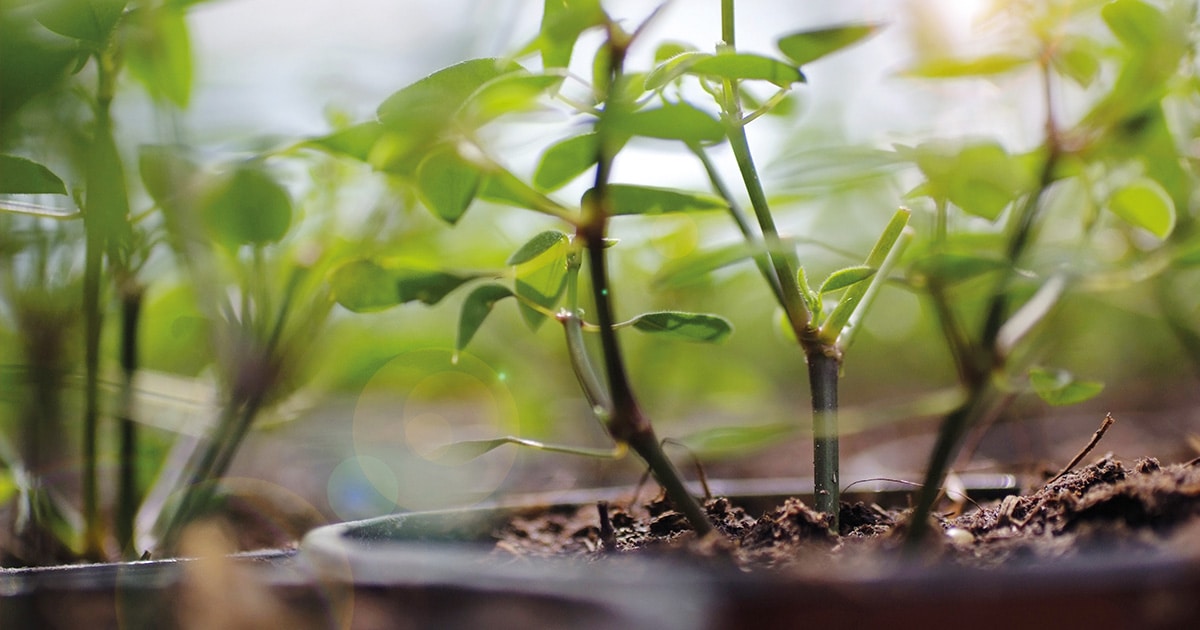 For nursery stock as well as for the growing of the ericaceous plants azalea, Erica and Calluna, the Select line enable substrates to be created that are perfectly tailored to the crop's salt tolerance and required pH values. Coarsely fibred structures that ensure drainage are the basis of all nursery stock substrates for container use. The requirements of rhododendrons can be met by adjusting the substrates through the addition of sod-cut peat and wood fibre. In the case of special substrates for container roses, the buffer capacity is increased by adding clay. Potting substrates for ericaceous plants are adjusted by, for example, adding fractionated sod-cut peat. The proportion and structure of the sod-cut peat is chosen according to the size of the pot and the growing method, so that air capacity and drainage can be optimised for even a 9 or 10 cm pot size. The pH value is adjusted by using fast-reacting lime and high magnesium content.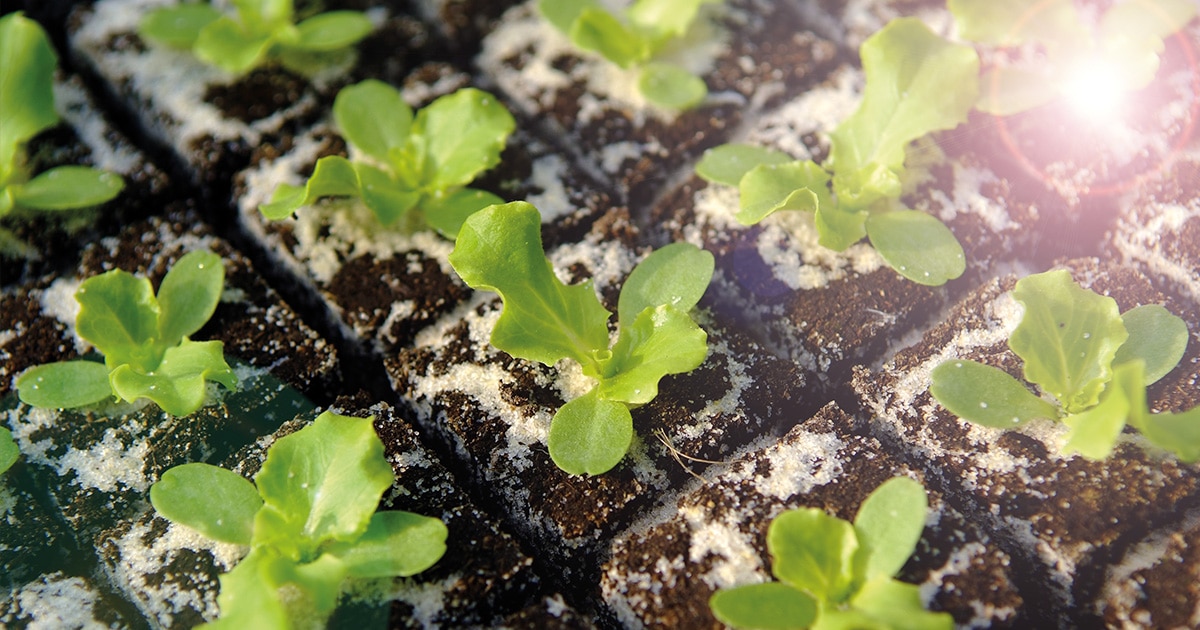 Select line propagation substrates for young vegetable plants in press pots and trays are based on frozen black peat. The carefully balanced combination of raw materials in these press pot substrates ensures that young vegetable plants turn out healthy, hardy and compact, have active fibrous roots and, with optimal feeding, remain manageable within each batch. The substrate water content can be precisely adjusted. The result is a substrate perfectly suitable for any press pot machine as well as stable press pots for automatic planting machines. Tray substrates of the Select line consist of finely screened black peat and white peat types of different origins. The ratio of black to white peat in these substrates is adapted to the specific season, irrigation water and crop. The addition of a wetting agent ensures easy wettability of the substrate.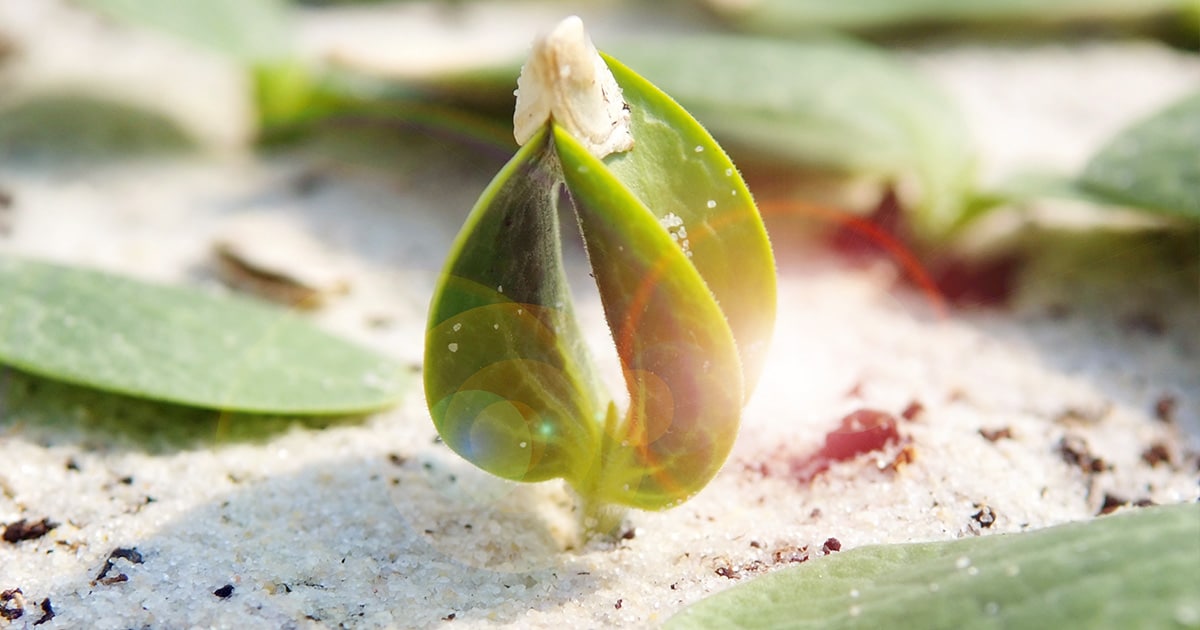 For the propagation of young plants, Select offers substrates based on screened white sod-cut peat with a low proportion of fine material, which are precisely and uniformly fertilised. In order to manufacture very finely structured propagation substrates for trays with extremely small cell sizes, the raw material is graded with a flip-flow 8 mm screen. This ensures that the products can be processed without difficulty on all filling lines. In order to avoid undesirable effects through storage, all propagation substrates are shipped directly after manufacture.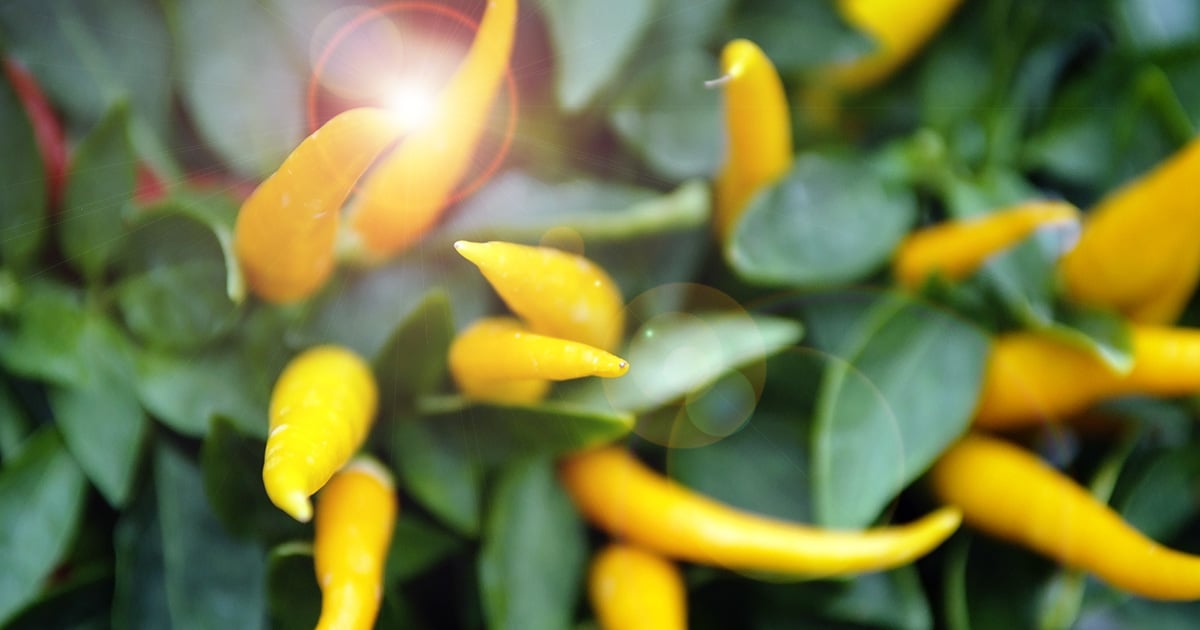 Organic press pot substrates made of up to 40% peat substitutes ensure trouble-free processing on press pot lines, and produce perfectly formed and stable individual pots. Specialist summer and winter blends are available, as are blends for larger press pots with tomatoes, cucumbers and peppers. Organic herb substrates contain up to 50% green compost, wood fibre, clay and sand. Full fertilisation programmes are available, combining easily with liquid fertilisers chosen by the nursery. All fertiliser options are free of genetically modified material and contain, for example, horn powder and shavings from BSE-free countries as well as potato protein or fermented residues from corn oil production. The production method for organic substrates is subject to inspection and control by an independent EU inspection body. Organic substrates conform to the guidelines and requirements of organic growers' associations in Germany, Austria and Switzerland.
Florabella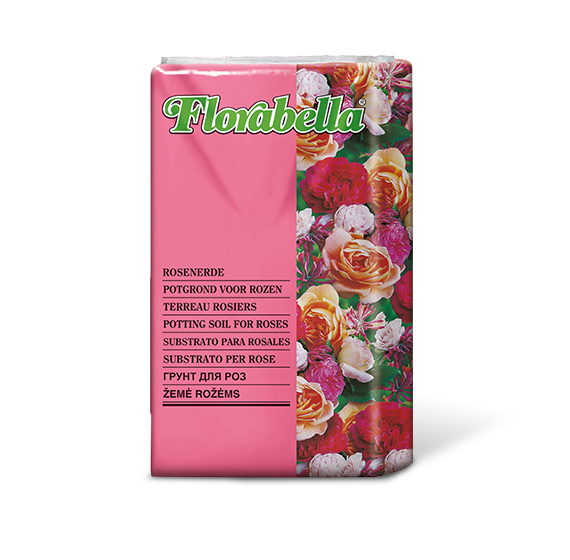 Pot­ting Soil for Roses
Specially formulated growing medium for soil improvement and mulching rose beds or planting in tubs. Contains valuable humus and all required nutrients.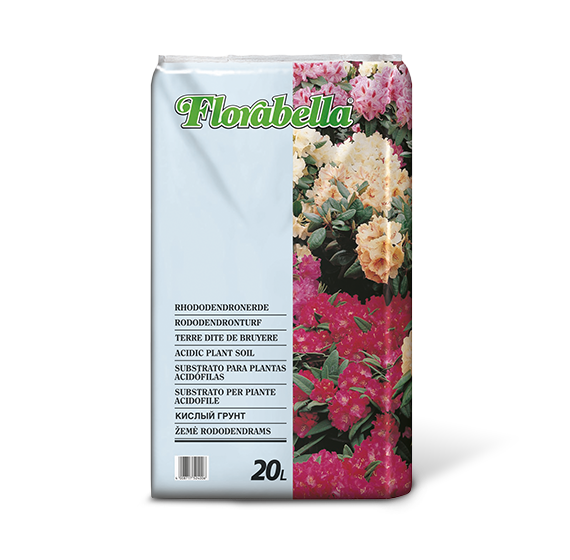 Eri­caceous Plant Soil
Special growing medium for planting azaleas, rhododendrons and other ericaceous plants that prefer acid soils.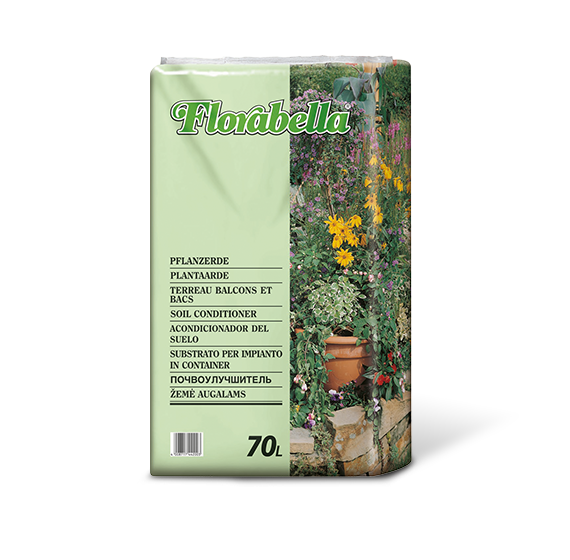 Soil Con­di­tio­ner
Rich, specially formulated growing medium with the full range of required nutrients for all planting work in the garden or for outdoor use in tubs and flowerpots.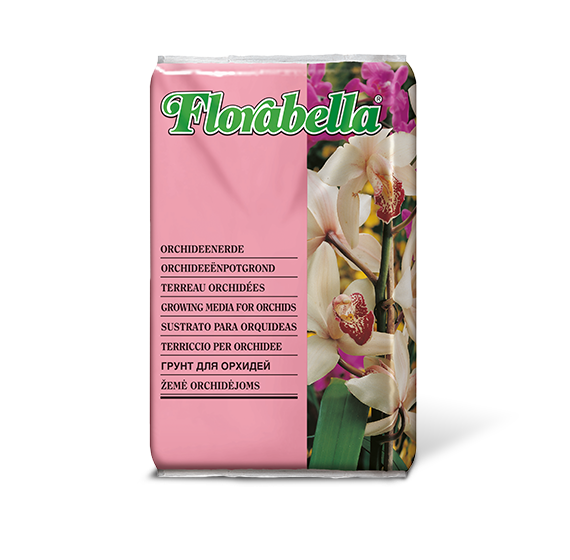 Gro­wing Medi­um for Orchids
Special potting soil for growing-on of orchids and other epiphytes. With high-quality pine bark for a loose, airy structure and for prevention of waterlogging and root rot.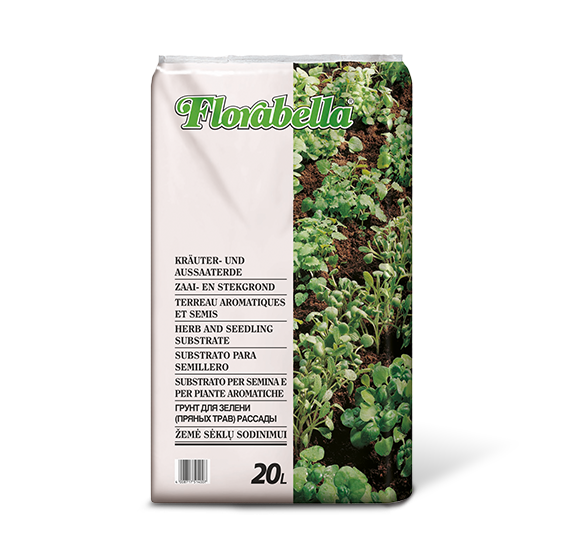 Herb and Seed­ling Sub­stra­te
Fine-textured special growing medium with a nutrient formula specially designed for sowing herbs, vegetables and ornamental plants. Also suitable for pricking out seedlings.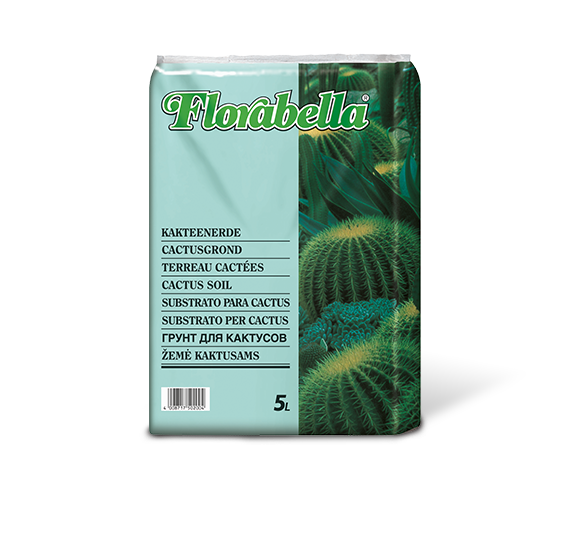 Cac­tus Soil
With a high proportion of minerals and volcanic stones for rapid water drainage; specially designed for cacti and succulents.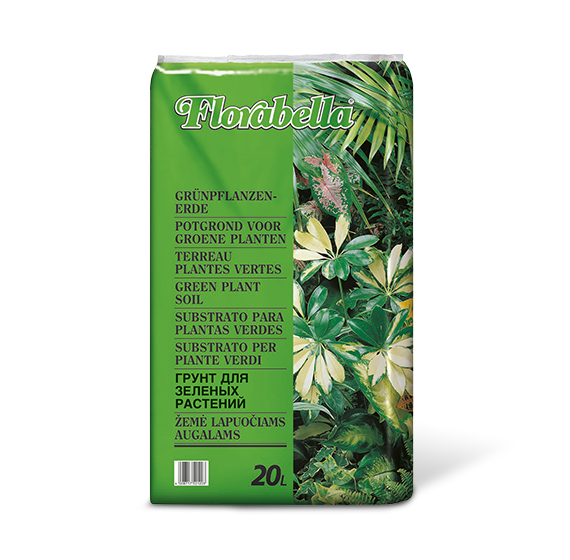 Green Plant Soil
For potting foliage plants, palms and ferns. Valuable clay minerals and good drainage properties ensure continuous healthy plant development.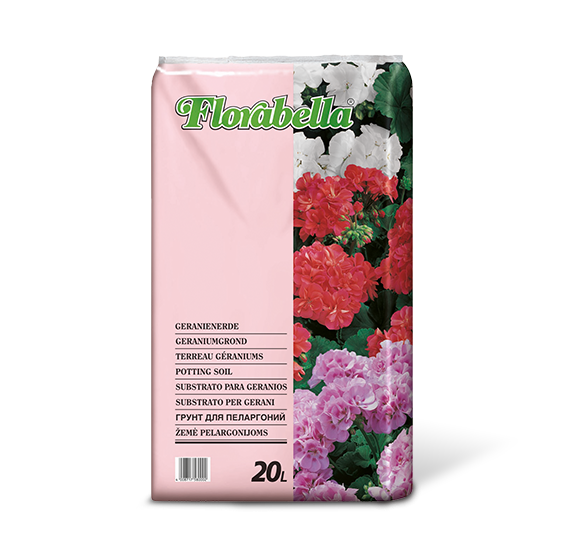 Pelar­go­ni­um Pot­ting Soil
Special growing medium with high clay content and maximum water storage capacity for pelargoniums, fuchsias and other flowering plants in tubs, as well as outdoor flowers.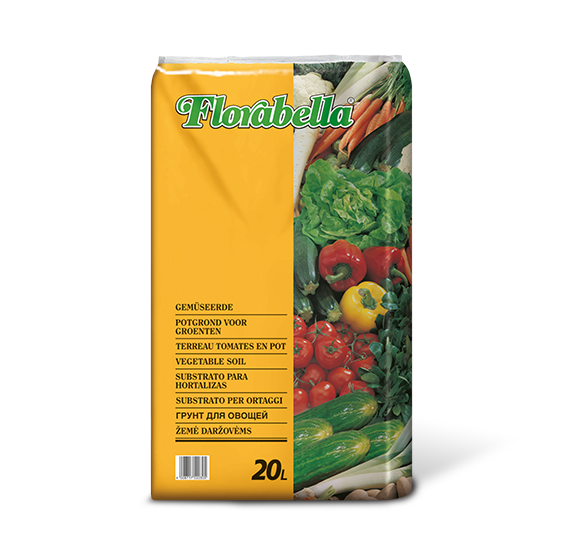 Vege­ta­ble Soil
Special growing medium for growing tomatoes, peppers or cucumbers in pots and containers, as well as for soil improvement in vegetable beds. Contains all required nutrients for optimum growth.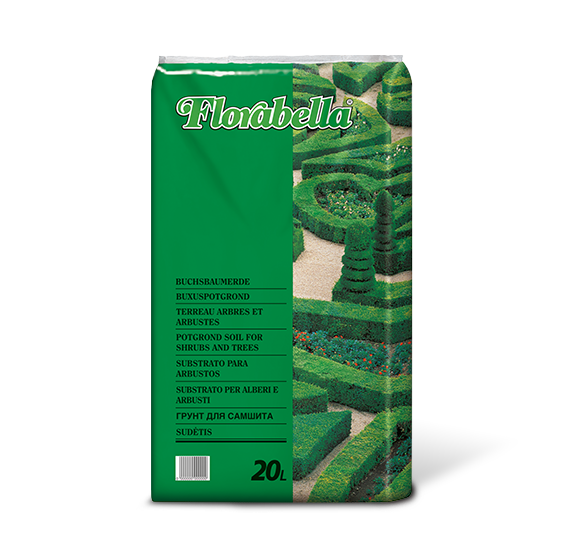 Pot­ting Soil for Shrubs and Trees
Ideal for growing hedging plants (such as box trees, privet and yew) in containers. Contains valuable clay minerals and a balanced supply of nutrients for a rich green leaf colour.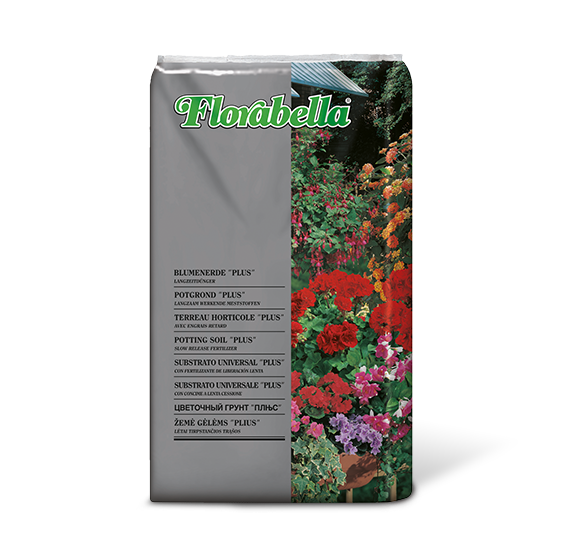 Pot­ting Soil "Plus" with slow-release fer­ti­li­ser
Specially formulated potting soil with a high-quality slow-release fertiliser to provide nutrients during the first six months. Ideal for all flowering and foliage plants, bedding and balcony plants.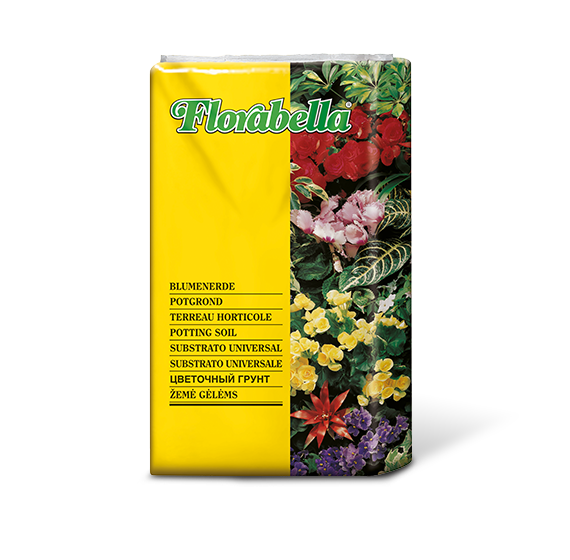 Pot­ting Soil
Contents:
5 l, 10 l, 20 l, 40 l, 70 l
All-purpose potting soil with high-absorption clay granules and high water-storage capacity. Good drainage guaranteed, easily wettable.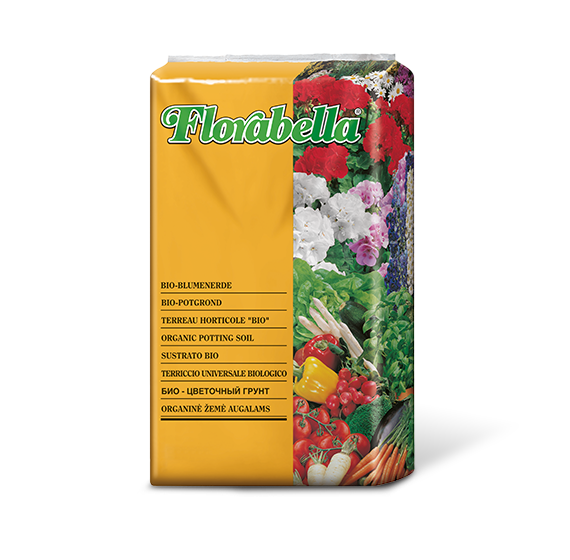 Orga­nic Pot­ting Soil
Organically fertilised potting soil with a high percentage of green compost and wood fibres made from renewable resources. Ideally suited for house and balcony plants and for vegetables in pots.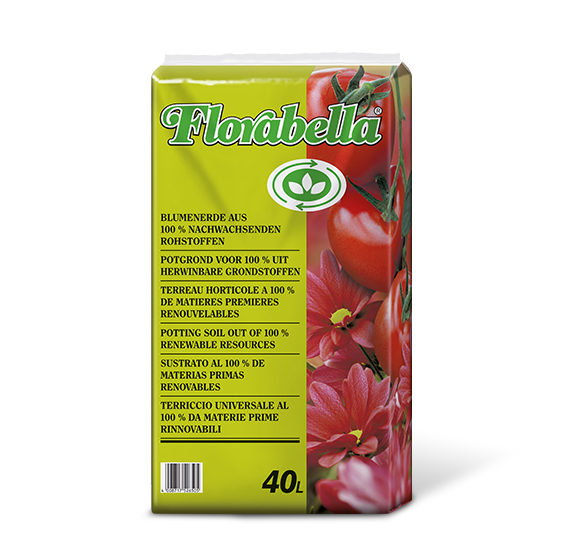 Pot­ting soil made from rene­wa­ble resour­ces
Organically fertilised potting soil made entirely from renewable resources, containing all required nutrients. Ideal for potting indoor and balcony plants and for propagating vegetables in pots.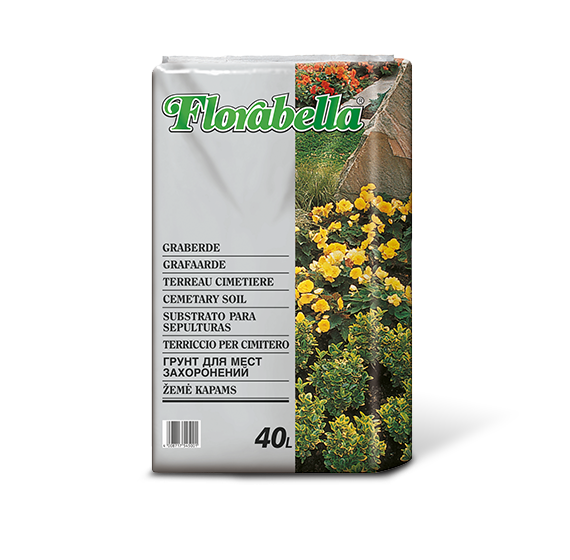 Cemete­ry Soil
Fine, ready-to-spread, deep-black covering soil for graves.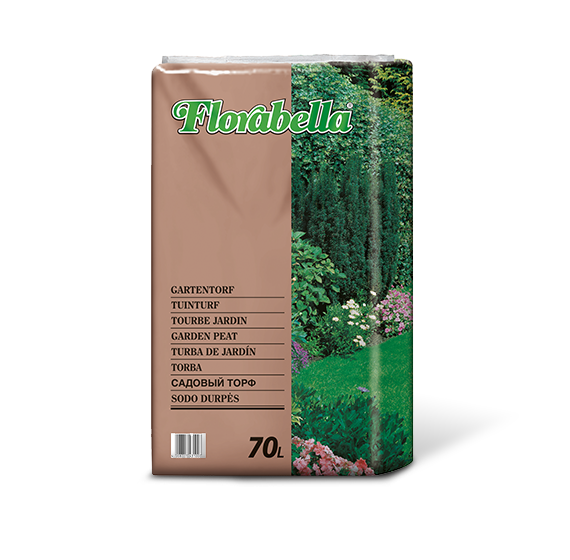 Gar­den Peat
Ideal for improving the soil for ericaceous plants such as rhododendrons, azaleas, heathers and conifers. With a high proportion of humus for healthy root formation and fast root development.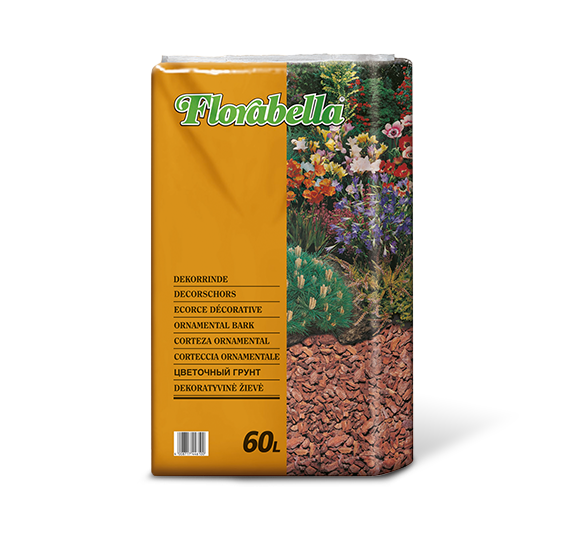 Orna­men­tal Bark
High-quality decorative pine bark. Versatile for a wide range of garden uses such as mulching for beds and plant tubs and creating elegant garden paths.