Double performance thanks to the Growcoon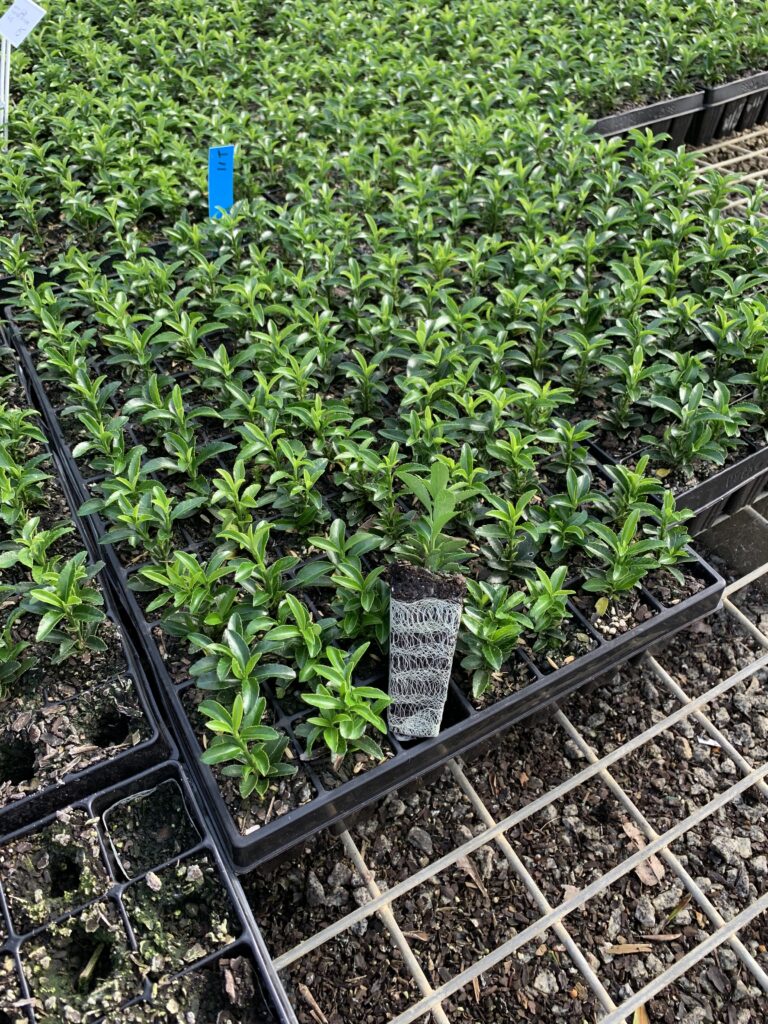 Customer report from Mansfields Propagation Nursery in Melbourne
Mansfield Propagation Nursery in Melbourne, Australia, made it their mission to lead their segment in commercial horticulture with excellent service and offerings. Quality is their top priority. The innovative propagation system Growcoon helped the nursery to achieve its goals and further strengthen their top position.
With a site of 20 hectares and a cultivation area of 60,000 m2, the company developed into Australia's leading young plant producer. They currently grow over six million plants consisting of over a thousand different varieties of native and exotic trees, shrubs, grasses, succulents, crops and rhizomes.
Limits to production capacity
With the steady growth of the nursery and increasing demand from customers for top quality and more and more plants, they reached the end of their production capacities. The need to introduce more efficient systems increased.
More effective production
Mansfield started its first Growcoon trials at the beginning of 2018. After a year of testing, the nursery was very pleased and for the past two years the Growcoon has established itself as an integral part of their plant cultivation process.
The improvements are noticeable: their processes run more automatically, they have been able to reduce labor costs and transplant seedlings earlier and pass them on to customers sooner. Compared to before, they can handle almost double the amount of seedlings during peak times. It has also been possible to reduce plastic consumption by around 80% – all important steps concerning the sustainable development of the nursery.
New Substrate – New Possibilities
The switch to the Growcoon required a change to a more stable growing medium. Together with its subsidiary Australian Growing Solutions, Klasmann-Deilmann developed a suitable mixture, which Mansfield has been using ever since.
Process optimization thanks to automation
In addition to the efficiency improvements provided by the Growcoon, the nursery's automation has been significantly expanded with the addition of the Growcoon automated dispenser and tray filling machine. Due to the Growcoon Mansfield can react more flexibly to peaks and troughs in demand. It has also been possible to recruit non-specialist staff as the processes are easy to understand.
Matt Mansfield, the nursey manager, summarizes, "As the Growcoon is biodegradable and can be transplanted with the seedling, it's part of Mansfield's plan for a more efficient, high-performing and greener future."