We never run out of steam when it comes to sustainability.
We appreciate that you aim to manage your greenhouse responsibly. Our modern alternative constituents with beneficial properties reduce CO2 emissions of your substrate and offer you the maximum crop security at the same time.
GreenFibre®: a wood fibre from sustainably managed forestry improves drainage and water distribution
TerrAktiv® green waste compost provides high microbial activity that stimulates root avtivity
Perlite increases air capacity and helps prevent waterlogging
Coco pith and fibre improve water uptake and rewettability of substrates
Feeding the world's population is too important to talk about with a funny headline.
Our growing media are an integral part of the food sector value chain and provide a vital basis for the growth of fruit, vegetables, edible mushrooms, herbs and more. Already since 2016 the sales share of our substrates for this sector* has been over 40%.
*measured against total sales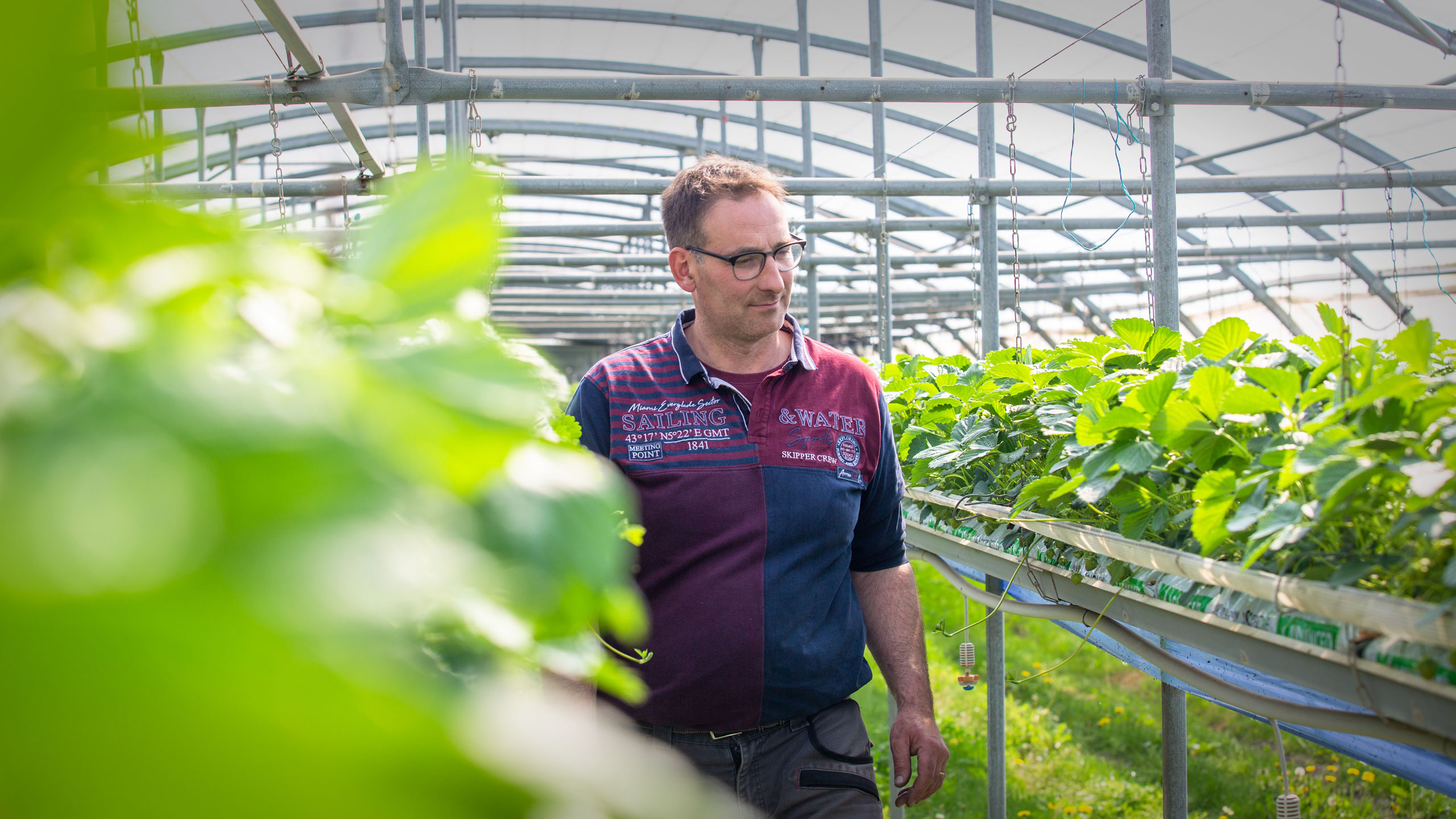 Cédric Viallet, satisfied Growbag ADVANCED customer, co-owner 'Les Petits Fruits de la Forêt', France
Contact us in just two steps