Baltic subsidiary practises sustainable forestry
Klasmann-Deilmann Bioenergy certified to FSC standards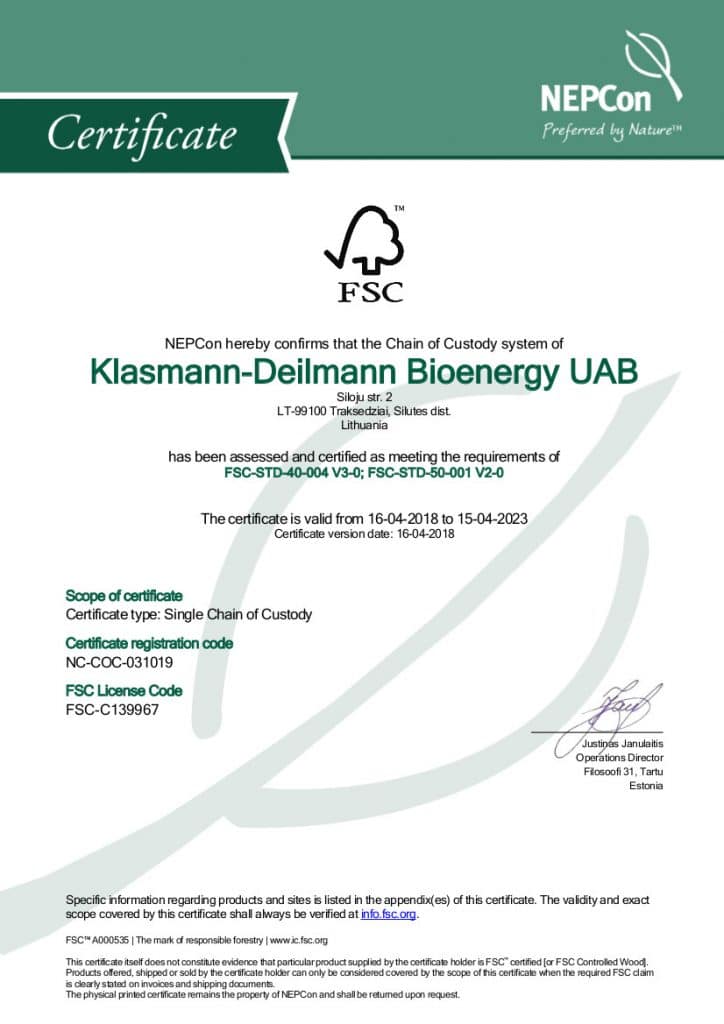 Our subsidiary UAB Klasmann-Deilmann Bioenergy has joined the increasing number of businesses actively committed to sustainable use of forest and wood products. Following a successful audit this spring, our Lithuanian sales company, an active player in the sustainable-resources sector, is now certified to FSC (Forest Stewardship Council) standards.
The audit was carried out by an international certification body, a process resulting in the award of the FSC certificate. This attests that UAB Klasmann-Deilmann Bioenergy produces its woodchips using raw materials from sustainably managed woodlands. Moreover, the entire value chain is incorporated, from the forest to the consumer: all processing and transport operations must comply with the rigorous standards of the Forest Stewardship Council.
There were many good reasons to obtain FSC certification. Klasmann-Deilmann attaches great importance to sustainability, and so the degree to which Klasmann-Deilmann Bioenergy identifies with the FSC is high. Demand for certified timber is also increasing among customers. And the clinching argument in the decision to undergo FSC certification was the fact that this certification system is globally recognised.