Rene­wa­ble ener­gy and resour­ces
Over more than 100 years we have acqui­red unpar­al­leled exper­ti­se in the manage­ment of lar­ge expan­ses of land and the uti­li­sa­ti­on of bio­mass. We are now app­ly­ing this expe­ri­ence to eco­no­mic sec­tors other than hor­ti­cul­tu­re. As a pro­vi­der of rene­wa­ble ener­gy and resour­ces, we are alre­ady well-posi­tio­ned and are very much expan­ding this area of our busi­ness.

A focus on wood
Our focus in this seg­ment is on the sustain­ab­le uti­li­sa­ti­on of wood. We are sys­te­ma­ti­cal­ly rea­li­sing the poten­ti­al of our own sites as loca­ti­ons for plan­tings of fast-gro­wing tree spe­ci­es on a short-rota­ti­on basis. Our short-rota­ti­on forestry (SRF) plan­ta­ti­ons con­sti­tu­te a firm foun­da­ti­on from which we can advan­ce to beco­me one of the major pro­du­cers in this sec­tor.
Ambi­tious goals
We are also esta­bli­shing our own ope­ra­ti­ons pro­du­cing fuels deri­ved from rene­wa­ble tree spe­ci­es, with addi­tio­nal pro­duc­tion from ser­vices in the manage­ment of pri­va­te­ly owned forests. The inten­ti­on is to achie­ve a sizab­le mar­ket posi­ti­on as a pro­vi­der of inte­gra­ted fuel and logistics ser­vices for power sta­ti­on ope­ra­tors.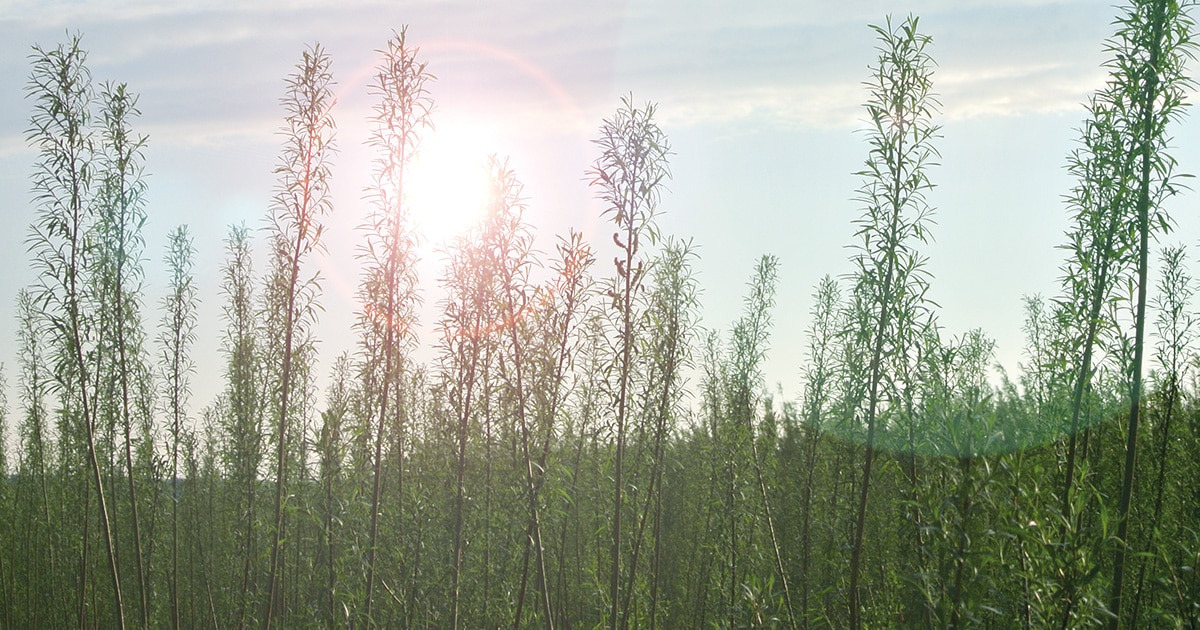 Rene­wa­ble and fos­sil fuels
Of the alter­na­ti­ve ener­gy sources inten­ded to con­tri­bu­te to a balan­ced and relia­ble over­all mix of ener­gy sources, rene­wa­ble resour­ces such as wood have beco­me firm­ly esta­blished. Unli­ke fos­sil fuels such as petro­le­um, natu­ral gas and coal, which are fini­te resour­ces, rene­wa­ble resour­ces are regu­lar­ly avail­ab­le as raw mate­ri­als accord­ing to cer­tain growth and har­vest cycles.
Good cli­ma­te per­for­mance
Rene­wa­ble resour­ces have a good cli­ma­te foot­print:
to the extent that fos­sil fuels are sub­sti­tu­ted;
due to the essen­ti­al­ly cli­ma­te-neu­tral cycle crea­ted: CO2 is released when fuels are used for ener­gy, but car­bon is re-seques­te­red by pho­to­syn­the­sis during the pro­cess of wood growth;
becau­se sta­te-of-the-art, ener­gy-effi­ci­ent tech­no­lo­gy is used in this con­nec­tion, such as coge­ne­ra­ti­on units.
Short-rota­ti­on plan­ta­ti­ons
In our short-rota­ti­on forestry (SRF) plan­ta­ti­ons, we use fast-gro­wing tree spe­ci­es such as wil­lows and poplars. We plant cut­tings, the wood growth from which is har­ve­sted after three to four years and uti­li­sed to pro­du­ce both ener­gy and mate­ri­als. The­se three-to-four year cycles of growth and har­vest are repeated over a total peri­od of at least two deca­des.
Lower ener­gy inputs
In terms of both inputs and out­puts, SRF is more resour­ce-effec­tive than the pro­duc­tion of other ener­gy crops. With regard to ener­gy expen­dit­u­re from plan­ting up until the time when bio­mass beco­mes avail­ab­le for heat or power, cli­ma­te per­for­mance is much bet­ter than mai­ze, for examp­le. On the strength of its eco­lo­gi­cal, eco­no­mic and soci­al con­stants, SRF satis­fies the cri­te­ria for sustai­na­bi­li­ty.
Our SRF sites
We value and use plan­ta­ti­ons as a modern, respon­si­ble way to mana­ge land and obtain ener­gy sources. Sin­ce 2010, we have been pur­suing exten­si­ve SRF pro­jects, espe­ci­al­ly in the Bal­tic regi­on. Our total area allo­ca­ted for this use cur­r­ent­ly stands at 2,967 hec­ta­res, of which just over 1,800 ha are alre­ady under active manage­ment.