Our company is always on the move.
The blog is undoubtedly among the most convenient forms of modern communication. At Klasmann-Deilmann, we use our blog to share our thoughts with our partners and friends; customers and suppliers; our active, former and future employees; and (in the broadest sense) our stakeholders – in a timely manner and at an appropriate intensity. And we've a lot to say. Our company is always on the move and we want you to be a part of this.
We look forward to your feedback: do send us an e-mail or use our comments function. We'll also be grateful for any ideas as to topics you'd be interested in reading about.
Competencies
Wood fibre's creden­ti­als as a com­po­nent of gro­wing media
12.07.2016
|
|
0 Comments
Alternative constituents
Klasmann-Deilmann, the most sustainable company in the substrate industry, plays a pioneering role in the development of alternative raw materials for substrates. Having used wood fibre in substrate production since the 1990s, the firm now operates wood fibre facilities of its own. This renewable resource has important attributes beneficial for commercial horticulture.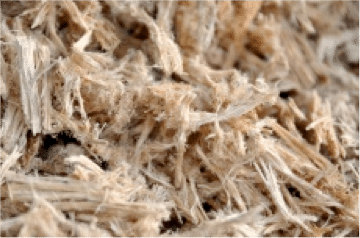 Following its successful 1991 introduction of
green compost
– the first alternative substrate component – [Link zum Beitrag Grünkompost] Klasmann-Deilmann further intensified its search for non-conventional materials. The company has been using wood fibre to manufacture substrates since the late 1990s. In 2010, after several years of development work, Klasmann-Deilmann put into operation (in Geeste) its first facility producing its own product, 'GreenFibre', sourced from sustainable forestry. Today the Group also runs its own wood fibre units at two other production sites, Rathowen in Ireland and Schiedam in the Netherlands. At all of these manufacturing plants, only PEFC-certified or FSC-certified softwood chips are utilised.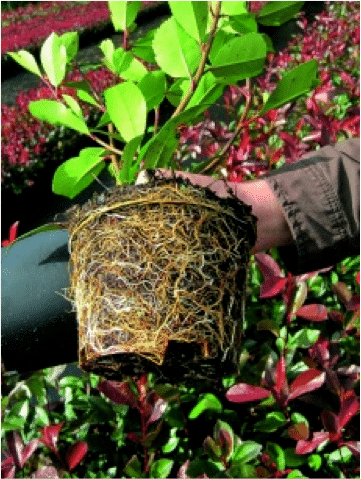 The use of wood fibre is well-established in commercial horticulture. GreenFibre, in combination with high-quality raw peat materials, is ideal as an ingredient of structurally stable growing media.
Adding wood fibre to a product results in multiple benefits:


Enhancement of air capacity;


Long-term structural stability;


Optimised drainage characteristics;


Improvement of re-wettability;


Promotion of healthy, rapid root growth.


Klasmann-Deilmann is currently exploring other wood species with a view to producing horticulturally suitable wood fibre.
Back
It's you we write for
Our blog's editorial staff prepare news and topics relating to our company's various areas of activity. Here, we briefly introduce the members of the editorial team. Don't hesitate to use the e-mail addresses given here for purposes of feedback and further information, to ask questions and suggest topics.

Corporate Editor
Dirk Röse | Head of Corporate Communications
moc.n1493319003namli1493319003ed-nn1493319003amsal1493319003k@ese1493319003or.kr1493319003id1493319003
Dirk Röse has been at Klasmann-Deilmann since 2004 and heads up the Corporate Communications division. His contributions to our blog are mainly about the company's latest news and day-to-day activities.
Competencies Editor
Hermann Limbers  | Head of Advisory Service & Quality Management
moc.n1493319003namli1493319003ed-nn1493319003amsal1493319003k@sre1493319003bmil.1493319003nnamr1493319003eh1493319003
Hermann Limbers has been with Klasmann-Deilmann since 1983. As part of the Product Development team, his contribution has included his instrumental role in establishing our range of Lithuanian growing media and our organic substrates. His present-day focuses are on international customer guidance and quality management. He consistently enriches our blog with his unique expertise on many aspects of raw materials and products.
Careers Editor
Kim Karotki | Corporate Communications
moc.n1493319003namli1493319003ed-nn1493319003amsal1493319003k@ikt1493319003orak.1493319003mik1493319003
Kim Karotki has, since 2015, enjoyed a wide-ranging remit pertaining to Klasmann-Deilmann's internal communications. Her background in journalism stands her in good stead when it comes to researching and delving into complex issues. For her blog entries, she generally takes contributions to internal communications and explores them further; she also focuses on human-resources development and careers.
Sustainability Editor
Geerd Smidt | Head of Sustainability Management
moc.n1493319003namli1493319003ed-nn1493319003amsal1493319003k@tdi1493319003ms.dr1493319003eeg1493319003
Dr Geerd Smidt is Klasmann-Deilmann's first Sustainability Manager. Since 2016, he has moved us forward with regard to our climate footprint and life cycle assessments, our measures to reduce emissions, our responsible extraction of raw materials, our dialogue with stakeholders and many other aspects. In our blog he chiefly writes pieces relating to corporate social responsibility.