Our company is always on the move.
The blog is undoubtedly among the most convenient forms of modern communication. At Klasmann-Deilmann, we use our blog to share our thoughts with our partners and friends; customers and suppliers; our active, former and future employees; and (in the broadest sense) our stakeholders – in a timely manner and at an appropriate intensity. And we've a lot to say. Our company is always on the move and we want you to be a part of this.
We look forward to your feedback: do send us an e-mail or use our comments function. We'll also be grateful for any ideas as to topics you'd be interested in reading about.
Sustainability
Why Klasmann-Deilmann publis­hes a Sustaina­bi­li­ty Report
25.07.2016
|
|
0 Comments
CSR, GRI, SGS and MEO
Klasmann-Deilmann documents its own social, environmental and business commitment in its annual Sustainability Report. The first Report was for the 2011 financial year, and this year it comes out for the fifth time. This makes Klasmann-Deilmann the first company in the substrate industry to have its sustainability performance externally assessed. Each Report – and they have, since 2013, complied with Global Reporting Initiative guidelines – records and evaluates the previous year's activities.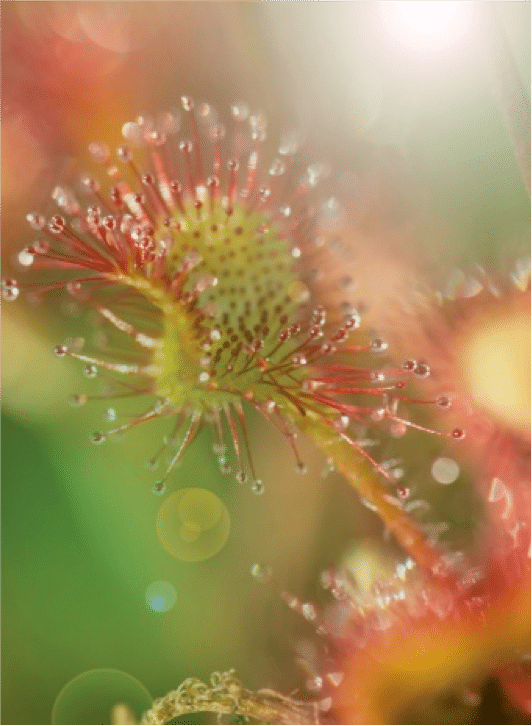 What has been achieved on the journey towards a sustainable company policy guided by the ecological and social principles of corporate social responsibility (CSR)? Which steps have yet to be taken? In which areas is there room for improvement, and what does this entail? Klasmann-Deilmann has been providing answers to these questions every year since 2012 in its Sustainability Report, which describes the previous year's activities and subjects them to critical assessment. The Report adheres to the G4 guidelines of the Global Reporting Initiative (GRI), ensuring comparability with other firms' sustainability reports at international level.
Managing Director Norbert Siebels explains the rationale behind it. "In producing this Report, we are embracing our responsibility to the environment and society." Managing Director Moritz Böcking adds, "Another aim is to create a basis for open and fair dialogue with our political and social stakeholders."
Corporate and product carbon footprints form an integral part of the Report. These disclose all CO2 emissions, taking into account all climate-related factors along the value chain 'from raw-material extraction to the factory gate, including transport'. The footprint is calculated by a specialist outside agency, the Cologne-based MEO Carbon Solutions GmbH, and the results are verified by a second external organisation, SGS United Kingdom Ltd., to the ISO 14064 standard.
The Report also covers the raw materials used, production and sales, as well as Klasmann-Deilmann's commitment in the fields of renewable energy, nature conservation and climate change mitigation. Also presented are measures towards sustainable corporate governance at different levels, such as energy management, logistics, procurement, certification, customer satisfaction, social involvement and work with professional associations. Another focus is on personnel management. The content of the Sustainability Report is prepared by an in-house Working Group on Sustainability which, alongside top management, includes individuals representing and responsible for all the different parts of the company.
Back
It's you we write for
Our blog's editorial staff prepare news and topics relating to our company's various areas of activity. Here, we briefly introduce the members of the editorial team. Don't hesitate to use the e-mail addresses given here for purposes of feedback and further information, to ask questions and suggest topics.

Corporate Editor
Dirk Röse | Head of Corporate Communications
moc.n1493318238namli1493318238ed-nn1493318238amsal1493318238k@ese1493318238or.kr1493318238id1493318238
Dirk Röse has been at Klasmann-Deilmann since 2004 and heads up the Corporate Communications division. His contributions to our blog are mainly about the company's latest news and day-to-day activities.
Competencies Editor
Hermann Limbers  | Head of Advisory Service & Quality Management
moc.n1493318238namli1493318238ed-nn1493318238amsal1493318238k@sre1493318238bmil.1493318238nnamr1493318238eh1493318238
Hermann Limbers has been with Klasmann-Deilmann since 1983. As part of the Product Development team, his contribution has included his instrumental role in establishing our range of Lithuanian growing media and our organic substrates. His present-day focuses are on international customer guidance and quality management. He consistently enriches our blog with his unique expertise on many aspects of raw materials and products.
Careers Editor
Kim Karotki | Corporate Communications
moc.n1493318238namli1493318238ed-nn1493318238amsal1493318238k@ikt1493318238orak.1493318238mik1493318238
Kim Karotki has, since 2015, enjoyed a wide-ranging remit pertaining to Klasmann-Deilmann's internal communications. Her background in journalism stands her in good stead when it comes to researching and delving into complex issues. For her blog entries, she generally takes contributions to internal communications and explores them further; she also focuses on human-resources development and careers.
Sustainability Editor
Geerd Smidt | Head of Sustainability Management
moc.n1493318238namli1493318238ed-nn1493318238amsal1493318238k@tdi1493318238ms.dr1493318238eeg1493318238
Dr Geerd Smidt is Klasmann-Deilmann's first Sustainability Manager. Since 2016, he has moved us forward with regard to our climate footprint and life cycle assessments, our measures to reduce emissions, our responsible extraction of raw materials, our dialogue with stakeholders and many other aspects. In our blog he chiefly writes pieces relating to corporate social responsibility.