Our company is always on the move.
The blog is undoubtedly among the most convenient forms of modern communication. At Klasmann-Deilmann, we use our blog to share our thoughts with our partners and friends; customers and suppliers; our active, former and future employees; and (in the broadest sense) our stakeholders – in a timely manner and at an appropriate intensity. And we've a lot to say. Our company is always on the move and we want you to be a part of this.
We look forward to your feedback: do send us an e-mail or use our comments function. We'll also be grateful for any ideas as to topics you'd be interested in reading about.
Competencies
Spe­cial gro­wing media for soft fruits
23.05.2016
|
|
0 Comments
Strawberries, raspberries or blueberries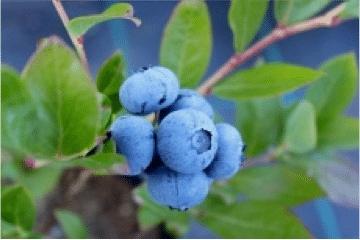 The demand for soft fruits has been rising steadily throughout the world for years, and more and more horticultural businesses are now growing strawberries, raspberries or blueberries. Klasmann-Deilmann helps would-be growers get started — with growing media developed specially for growing soft fruits and guidelines which provide all the necessary facts and advice.
Horticultural businesses that would like to start growing soft fruits are often faced with a multitude of questions to begin with: What are the advantages of growing them in the ground, what are the arguments in favour of soil-free cultivation? What growing systems are available and which is most suitable for my business's particular conditions? What requirements does a growing medium have to fulfil and which is the right product for my crop? And finally: What problems will I commonly face when growing soft fruits and how can I resolve them?
Klasmann-Deilmann provides horticultural businesses with practical help and assistance with all these questions. Our experts offer comprehensive and detailed advice on all aspects of soft fruits cultivation. They have also drawn up guidelines which deal with the most important facts and contain answers to the most common questions. "Our GreenNotes sum up all the fundamentals of growing, crop management, substrate use and fertilisation as support for businesses that are growing soft fruits for the first time," says Hermann Konnemann, Technical Product Consultant.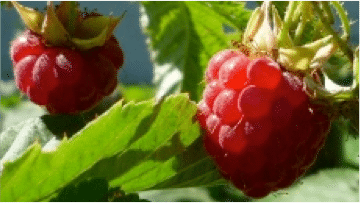 The growing medium is a crucial factor for the success of the soft fruits crop and Klasmann-Deilmann has developed special substrates to meet the requirements of horticultural businesses as exactly as possible. The substrates 'TS 4 Soft Fruits with Perlite' and 'TS 4 Soft Fruits with GreenFibre', for example, are ideal for cultivation in containers or in substrate-filled gutters, while 'TS1 Soft Fruits Propagation Substrate' was developed specially for young plant propagation. "All these growing media have a pH value and nutrient supply designed specifically for soft fruits. This means that our range of growing media provides a reliable basis for successful crops," says Hermann Konnemann.
Back
It's you we write for
Our blog's editorial staff prepare news and topics relating to our company's various areas of activity. Here, we briefly introduce the members of the editorial team. Don't hesitate to use the e-mail addresses given here for purposes of feedback and further information, to ask questions and suggest topics.

Corporate Editor
Dirk Röse | Head of Corporate Communications
moc.n1493318962namli1493318962ed-nn1493318962amsal1493318962k@ese1493318962or.kr1493318962id1493318962
Dirk Röse has been at Klasmann-Deilmann since 2004 and heads up the Corporate Communications division. His contributions to our blog are mainly about the company's latest news and day-to-day activities.
Competencies Editor
Hermann Limbers  | Head of Advisory Service & Quality Management
moc.n1493318962namli1493318962ed-nn1493318962amsal1493318962k@sre1493318962bmil.1493318962nnamr1493318962eh1493318962
Hermann Limbers has been with Klasmann-Deilmann since 1983. As part of the Product Development team, his contribution has included his instrumental role in establishing our range of Lithuanian growing media and our organic substrates. His present-day focuses are on international customer guidance and quality management. He consistently enriches our blog with his unique expertise on many aspects of raw materials and products.
Careers Editor
Kim Karotki | Corporate Communications
moc.n1493318962namli1493318962ed-nn1493318962amsal1493318962k@ikt1493318962orak.1493318962mik1493318962
Kim Karotki has, since 2015, enjoyed a wide-ranging remit pertaining to Klasmann-Deilmann's internal communications. Her background in journalism stands her in good stead when it comes to researching and delving into complex issues. For her blog entries, she generally takes contributions to internal communications and explores them further; she also focuses on human-resources development and careers.
Sustainability Editor
Geerd Smidt | Head of Sustainability Management
moc.n1493318962namli1493318962ed-nn1493318962amsal1493318962k@tdi1493318962ms.dr1493318962eeg1493318962
Dr Geerd Smidt is Klasmann-Deilmann's first Sustainability Manager. Since 2016, he has moved us forward with regard to our climate footprint and life cycle assessments, our measures to reduce emissions, our responsible extraction of raw materials, our dialogue with stakeholders and many other aspects. In our blog he chiefly writes pieces relating to corporate social responsibility.