Our company is always on the move.
The blog is undoubtedly among the most convenient forms of modern communication. At Klasmann-Deilmann, we use our blog to share our thoughts with our partners and friends; customers and suppliers; our active, former and future employees; and (in the broadest sense) our stakeholders – in a timely manner and at an appropriate intensity. And we've a lot to say. Our company is always on the move and we want you to be a part of this.
We look forward to your feedback: do send us an e-mail or use our comments function. We'll also be grateful for any ideas as to topics you'd be interested in reading about.
Company
Klasmann-Deilmann sells Grow­coon
24.11.2016
|
|
0 Comments
Klasmann-Deilmann is now marketing an innovative plant propagation system called 'Growcoon'. In November, the company signed an agreement to this effect with Dutch producer Maan Biobased Products. Through the Klasmann-Deilmann Group, Maan will be receiving direct access to European and international markets. With Growcoon, Klasmann-Deilmann is now distributing a propagation system whose advantages are directly linked to the use of growing media in horticultural businesses.
Elastic mesh made of biodegradable raw materials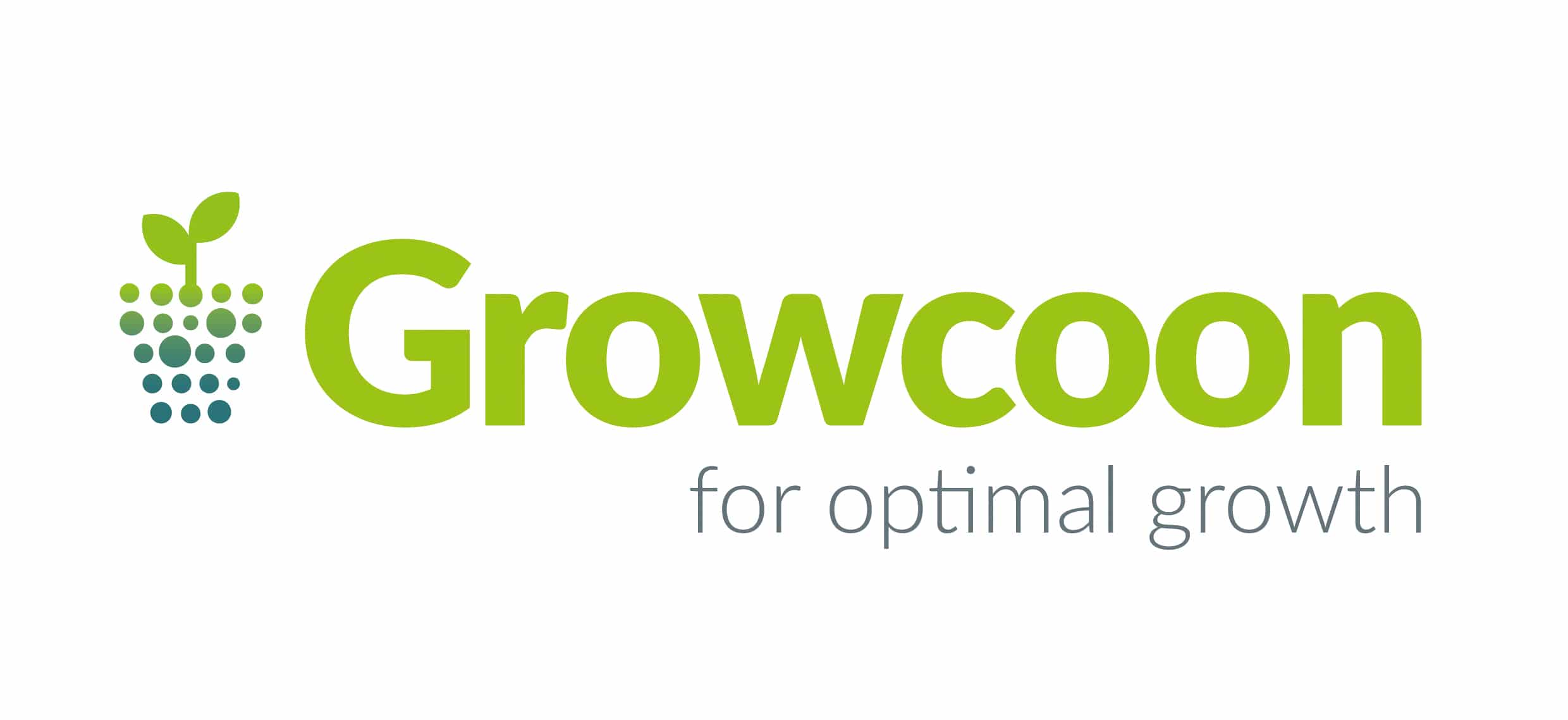 Growcoon is a 100% biodegradable mesh which, in combination with propagation substrates, forms a stable root plug. The product's elastic and open structure holds the substrate, promotes root development in young plants and aids in their healthy growth. The result is shorter propagation times and enhanced young-plant performance. The Growcoon can be used in all established propagation systems; its size is tailored to precisely fit trays of different sizes. Growcoons are placed in trays manually or automatically using dispensers upstream from the tray-filling machine (the product being suitable for all standard machines).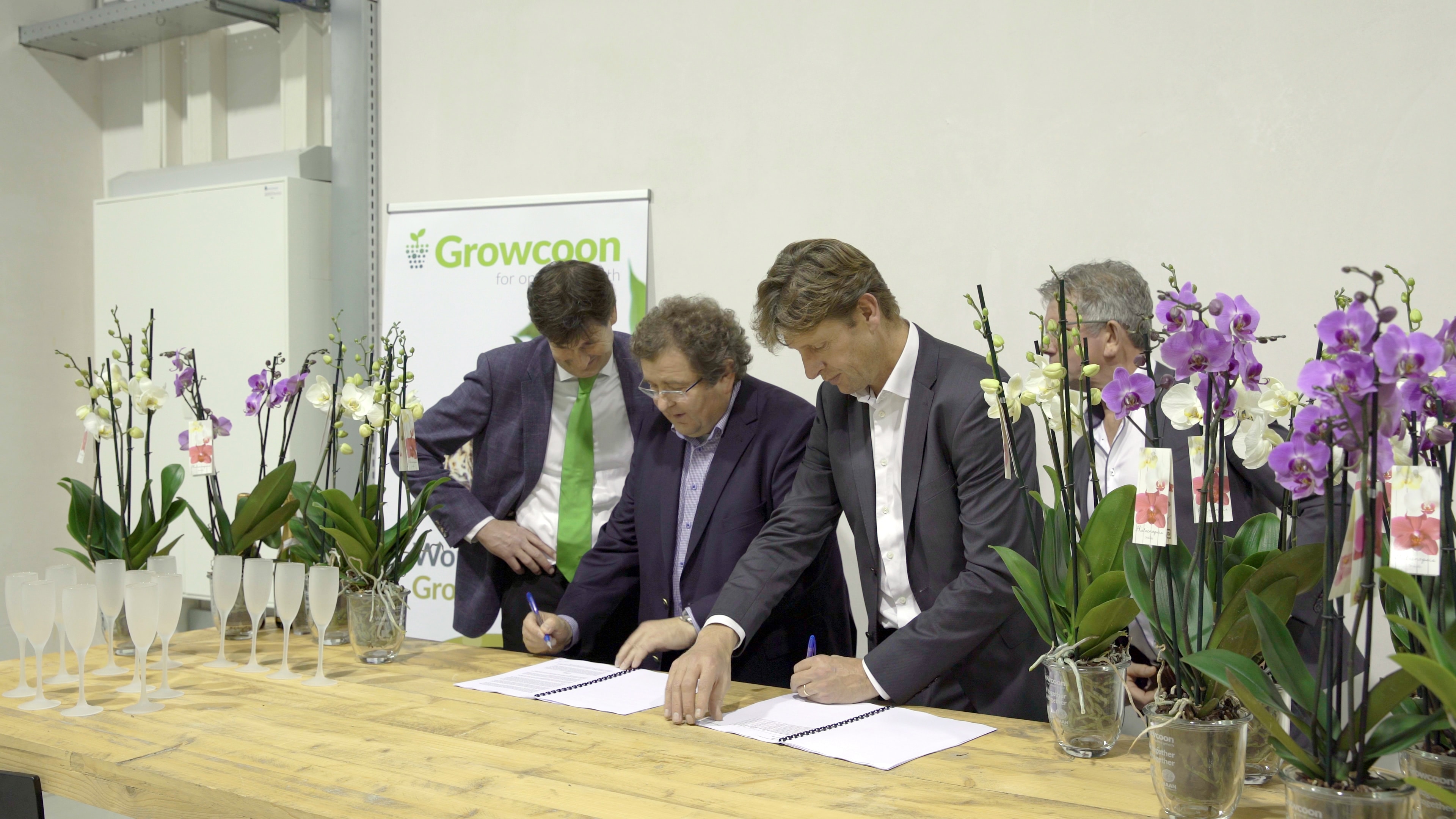 "Growcoon is an interesting innovation in the propagation of young plants," says Norbert Siebels, Managing Director of the Klasmann-Deilmann Group. "In terms of the efficiency of production processes in horticultural businesses, the Growcoon offers definite advantages for both producing young plants and growing-on. At the same time, the product's biodegradability means it meets important sustainability criteria. We are proud to be partners with Maan Biobased Products. Klasmann-Deilmann will play an instrumental role in making Growcoon the success it deserves to be."
An ideal partnership
Ted Vollebregt, Managing Director of Klasmann-Deilmann Benelux, helped move the contract negotiations forward. "International commercial horticulture is changing rapidly. We want to help shape advances in our sector, drive innovation and break new ground. Because of its close horticultural association with loose, open-pored substrates, the Growcoon has the potential to make nursery practices even more effective and reliable."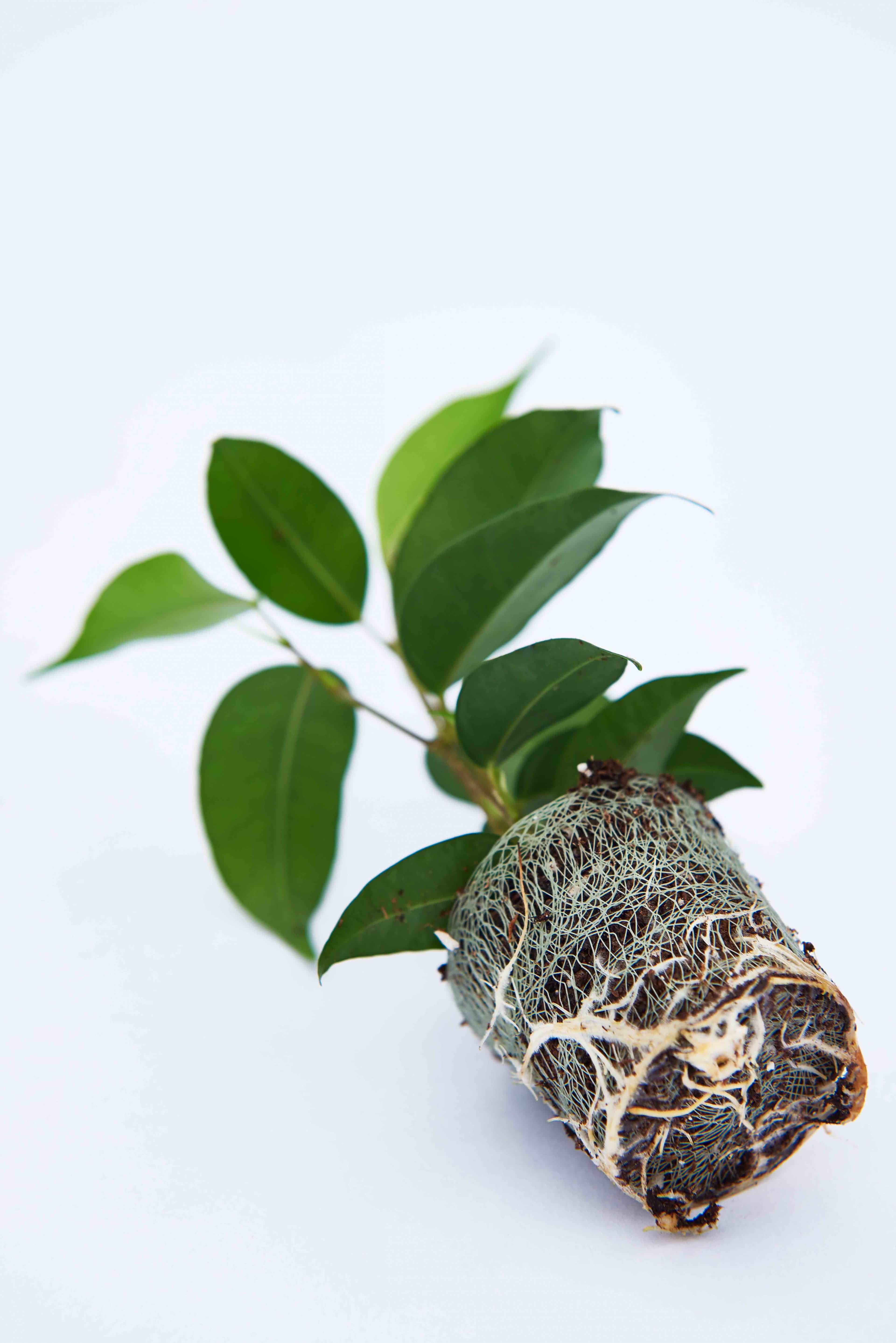 Maan Biobased Products, a subsidiary of the Raalte-based Maan Group, had developed the Growcoon over the previous few years and launched it in 2016, initially in the Netherlands. "During this current business year, the response from local horticultural companies confirmed that the Growcoon is a forward-looking and highly promising product for professional growers," says Bart Oude Wesselink, Managing Director of Maan Biobased Products. "We are keen to raise awareness of our new development beyond the Netherland's borders and throughout Europe, and to create effective distribution channels. It was in this context that we sought a partner who shares our aspirations as to the sustainability of both product and company. We are delighted to have found the right partner in Klasmann-Deilmann."
Back
It's you we write for
Our blog's editorial staff prepare news and topics relating to our company's various areas of activity. Here, we briefly introduce the members of the editorial team. Don't hesitate to use the e-mail addresses given here for purposes of feedback and further information, to ask questions and suggest topics.

Corporate Editor
Dirk Röse | Head of Corporate Communications
moc.n1501210413namli1501210413ed-nn1501210413amsal1501210413k@ese1501210413or.kr1501210413id1501210413
Dirk Röse has been at Klasmann-Deilmann since 2004 and heads up the Corporate Communications division. His contributions to our blog are mainly about the company's latest news and day-to-day activities.
Competencies Editor
Hermann Limbers  | Head of Advisory Service & Quality Management
moc.n1501210413namli1501210413ed-nn1501210413amsal1501210413k@sre1501210413bmil.1501210413nnamr1501210413eh1501210413
Hermann Limbers has been with Klasmann-Deilmann since 1983. As part of the Product Development team, his contribution has included his instrumental role in establishing our range of Lithuanian growing media and our organic substrates. His present-day focuses are on international customer guidance and quality management. He consistently enriches our blog with his unique expertise on many aspects of raw materials and products.
Careers Editor
Kim Karotki | Corporate Communications
moc.n1501210413namli1501210413ed-nn1501210413amsal1501210413k@ikt1501210413orak.1501210413mik1501210413
Kim Karotki has, since 2015, enjoyed a wide-ranging remit pertaining to Klasmann-Deilmann's internal communications. Her background in journalism stands her in good stead when it comes to researching and delving into complex issues. For her blog entries, she generally takes contributions to internal communications and explores them further; she also focuses on human-resources development and careers.
Sustainability Editor
Jan Köbbing | Sustainability Management
moc.n1501210413namli1501210413ed-nn1501210413amsal1501210413k@gni1501210413bbeok1501210413.naj1501210413
Dr Jan Köbbing has been pursuing various research projects at Klasmann-Deilmann since 2015, on topics including Sphagnum farming and the restoration of former peat extraction sites. As Sustainability Manager, he also coordinates our emissions reduction measures and the preparation of our climate footprints. His contributions to our blog relate mainly to corporate social responsibility.