Our company is always on the move.
The blog is undoubtedly among the most convenient forms of modern communication. At Klasmann-Deilmann, we use our blog to share our thoughts with our partners and friends; customers and suppliers; our active, former and future employees; and (in the broadest sense) our stakeholders – in a timely manner and at an appropriate intensity. And we've a lot to say. Our company is always on the move and we want you to be a part of this.
We look forward to your feedback: do send us an e-mail or use our comments function. We'll also be grateful for any ideas as to topics you'd be interested in reading about.
Competencies
Green com­post: a sustainable and high-qua­li­ty alter­na­ti­ve
04.07.2016
|
|
0 Comments
Alternative constituents
Klasmann-Deilmann takes its responsibility to the environment and society seriously and is regarded as one of the most sustainable companies in the growing media industry. Amongst other things, this is because it began to devote considerable time, effort and funds to the development of alternative substrate constituents at a very early stage. Klasmann-Deilmann began to operate its own composting facilities in 1991. Since then, growing media on a green compost basis have become increasingly popular, especially in the organic horticultural industry.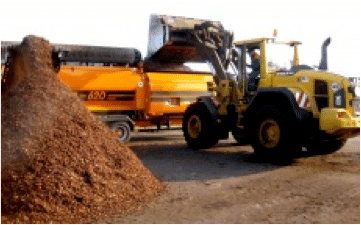 When Lower Saxony's peatland protection programme, entered into force in 1981, the Klasmann Werke, as the company was called at that time, began to develop alternative substrate constituents. Emsland district authority organised the separate collection of green waste, providing a valuable resource for the production of substrate composts and creating new business opportunities. In 1991, Klasmann-Deilmann inaugurated its first composting plant in Groß Hesepe producing compost that was suitable for use in growing media. The company meanwhile has two plants which produce substrate compost which is used in its growing media for the professional horticultural sector, while a third plant supplies quality compost for use in potting soils.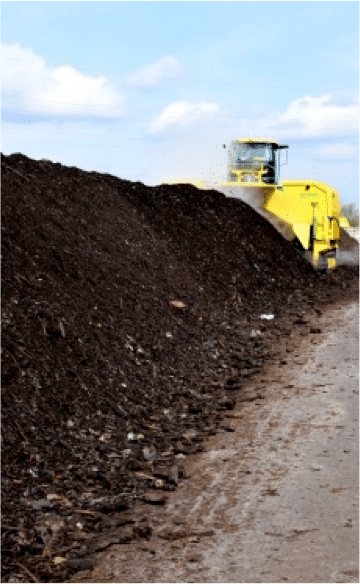 Since then, Klasmann-Deilmann has successfully marketed growing media which contain a compost share of between 10 and 30 per cent. The development of high-quality green compost went hand in hand with the company's own ventures into the organic growing business, which was a completely new market segment at that time. Today, Klasmann-Deilmann is the market leader in the organic growing media market for ecological horticultural businesses. The company's green compost is sold under the "TerrAktiv" brand and enjoys an excellent reputation with professionals, not least because of the uniquely high quality standards developed by Klasmann-Deilmann over the years. Moreover, Klasmann-Deilmann's composting facilities are the only ones in Germany to have passed the strict certification process of "Regeling Handels Potgronden" (RHP). Based in the Netherlands, RHP is a European knowledge and quality centre for growing media for professional horticulture and consumers which is highly respected throughout the world.
Firstly, green compost is a valuable natural source of nutrients for plant growth. Secondly, it has high microbial activity, strengthens plant vitality and protects them against root disease. Green compost is therefore ecological plant protection which can reduce the need for chemical protection products, an aspect which has meanwhile made it an increasingly attractive option for conventional ornamental plant businesses and tree nurseries. There is scientific evidence of the extremely positive effects that an addition of only 10 per cent TerrAktiv green compost has on the health of sensitive container plants. One of the findings of a study by the French ASTREHOR Loire-Bretagne research centre proved that plants grown in media containing TerrAktiv green compost are healthier and more vigorous. Developing compost as a plant strengthener will be a focal point of our work in the coming years. Several tree nurseries in the Weser-Ems region are currently being supplied with container substrates that include a share of compost to strengthen their plants.
Back
It's you we write for
Our blog's editorial staff prepare news and topics relating to our company's various areas of activity. Here, we briefly introduce the members of the editorial team. Don't hesitate to use the e-mail addresses given here for purposes of feedback and further information, to ask questions and suggest topics.

Corporate Editor
Dirk Röse | Head of Corporate Communications
moc.n1493318814namli1493318814ed-nn1493318814amsal1493318814k@ese1493318814or.kr1493318814id1493318814
Dirk Röse has been at Klasmann-Deilmann since 2004 and heads up the Corporate Communications division. His contributions to our blog are mainly about the company's latest news and day-to-day activities.
Competencies Editor
Hermann Limbers  | Head of Advisory Service & Quality Management
moc.n1493318814namli1493318814ed-nn1493318814amsal1493318814k@sre1493318814bmil.1493318814nnamr1493318814eh1493318814
Hermann Limbers has been with Klasmann-Deilmann since 1983. As part of the Product Development team, his contribution has included his instrumental role in establishing our range of Lithuanian growing media and our organic substrates. His present-day focuses are on international customer guidance and quality management. He consistently enriches our blog with his unique expertise on many aspects of raw materials and products.
Careers Editor
Kim Karotki | Corporate Communications
moc.n1493318814namli1493318814ed-nn1493318814amsal1493318814k@ikt1493318814orak.1493318814mik1493318814
Kim Karotki has, since 2015, enjoyed a wide-ranging remit pertaining to Klasmann-Deilmann's internal communications. Her background in journalism stands her in good stead when it comes to researching and delving into complex issues. For her blog entries, she generally takes contributions to internal communications and explores them further; she also focuses on human-resources development and careers.
Sustainability Editor
Geerd Smidt | Head of Sustainability Management
moc.n1493318814namli1493318814ed-nn1493318814amsal1493318814k@tdi1493318814ms.dr1493318814eeg1493318814
Dr Geerd Smidt is Klasmann-Deilmann's first Sustainability Manager. Since 2016, he has moved us forward with regard to our climate footprint and life cycle assessments, our measures to reduce emissions, our responsible extraction of raw materials, our dialogue with stakeholders and many other aspects. In our blog he chiefly writes pieces relating to corporate social responsibility.